VR games are new to the industry, but they're some of the most enjoyable games to hit the market in many years. Here at ReadyVROne, we're focused on connecting people through VRAR video games. Our team of dedicated writers covers all of the hardware releases, the latest software updates, and even more! Plus, our team of writers is dedicated to gaming, so you'll always find relatable and exciting content on our website.
In every single piece of content we create, we strive to cover the topics we're discussing in depth. We want to be the first source you come to for all of your VR news, which is ReadyVROne is dedicated to sharing all of the latest and greatest news there s to share in the VR industry.
Our Goal
We know that the future of VR gaming is going to be exciting, but until we get there, we're excited to keep up with the current trends in the industry. Ultimately, we want to be the first source you come to for anything and everything related to VR games. Whether you're new to VR games or you were one of the first people to buy a headset, there's tons of information here for you on our website. We'll give you access to the hidden gems in the VR gaming industry, so you'll always be the first person in-the-know for the latest games, updates, and news!
What We Offer
ReadyVROne offers a huge selection of content that's all focused around VR. We will show you how to get the most out of your VR gaming experience, provide guides on how to beat the games you're playing, and share all of the lingo you need to know! But, that's not all that we're aiming to deliver to you here on ReadyVROne. We're also going to share with you our best tactics for winning games, share our opinions on which games are worth your money (and which aren't), and reviews on the gear you need! No matter what you're looking for, our team of VR professionals will give you insight into the best opportunities in the VR market.
How We Operate
We're all about teamwork here at ReadyVROne. We depend on our team of VR expert gamers who also have experience with writing. They've combined their decades' worth of writing expertise with their passion for VR gaming. Our writers enjoy spending their time sharing their love of gaming with the world. So, they've dedicated their time sharing secrets, opinions, and insight into the best games and gear for you to invest in.
Not only that, but we've got a team of dedicated experts that carefully review each article. They make sure that all of the work is perfect before we publish it on our website.
But, you're a part of our team too! Without our dedicated readers, we wouldn't be able to have our website continue to grow and constantly improve. We depend on your suggestions, feedback, and support. If you ever have anything you want to point out, please reach out to us!
Core Values
Here are ReadyVROne, our core values are:
Adventure
Achievement
Creativity
Boldness
Fairness
Growth
Wisdom
Our Team
Our team of expert VR writers is some of the best on the planet. There isn't a VR question you could ask that they wouldn't know the answer to. We can't wait to introduce you to our team. Without any further hesitation, here's our team of writers:
Adam Braunstein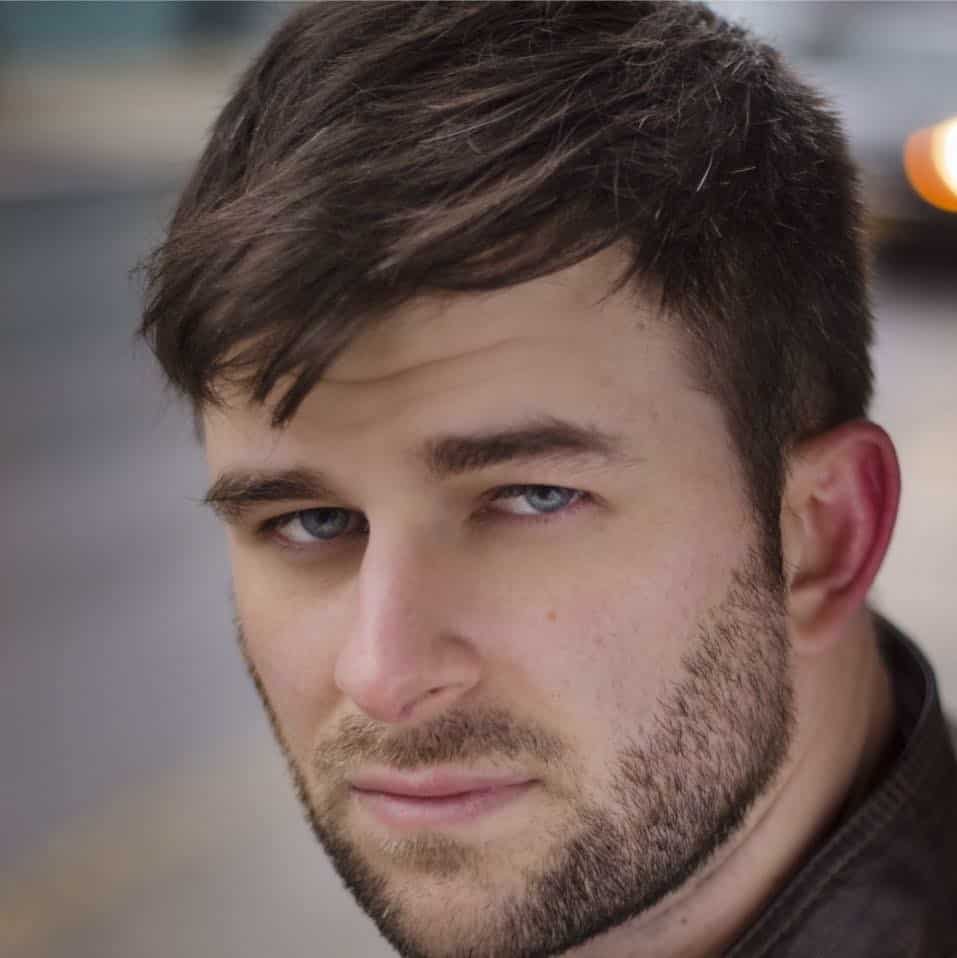 Adam Braunstein has been an avid VR gamer for over 4 years and whether it's PCVR, PSVR or Oculus Quest, he's experienced all of the top games out there and countless indie games as well. When it comes to favorites, you can find him blasting online in Pavlov VR or taking to the battlefields of Tales of Glory. In addition for playing purposes, Adam uses VR as a workout tool as well and has experience working for a VR fitness company. When he's not in VR, Adam is usually gaming, writing songs, playing guitar, or watching sports.
Favorite VR Game: Skyrim VR
Favorite VR Moment: Looking down from High Hrothgar in Skyrim VR to see the whole world to explore.
Favorite VR Headset: Samsung Odyssey Plus
Favorite VR Genre: Action/RPG
First VR Game- Superhot
Best Introductory Game to VR- Blade and Sorcery