VR games are new to the industry, but they're some of the most enjoyable games to hit the market in many years. Here at ReadyVROne, we're focused on connecting people through VRAR video games. Our team of dedicated writers covers all of the hardware releases, the latest software updates, and even more! Plus, our team of writers is dedicated to gaming, so you'll always find relatable and exciting content on our website.
In every single piece of content we create, we strive to cover the topics we're discussing in depth. We want to be the first source you come to for all of your VR news, which is ReadyVROne is dedicated to sharing all of the latest and greatest news there s to share in the VR industry.
Our team are certified VR experts that have been championing the medium when others wrote it off as a gimmick. Now in an era where VR is seen as the future, our contributors are some of the most weathered VR players around. Our contributors have tried the majority of the headsets out there, have played a sizable portion of the standalone VR games on the market, and with this expertise, they guarantee that when you visit ReadyVROne, you'll leave as a VR expert in your own right!
Our Goal
We know that the future of VR gaming is going to be exciting, but until we get there, we're excited to keep up with the current trends in the industry. Ultimately, we want to be the first source you come to for anything and everything related to VR games.
Our goal at Ready VR One is to offer coverage on VR games and Vr games alone. The traditional gaming scene gets more than enough of a spotlight, so we want to cast a light on the best VR has to offer. We aim to be an expert-led platform that doesn't blindly follow trends. We curate our content very carefully, we fact-check our articles thoroughly, and we only hire contributors that are genuinely passionate about the world of VR.
Whether you're new to VR games or you were one of the first people to buy a headset, there's tons of information here for you on our website. We'll give you access to the hidden gems in the VR gaming industry, so you'll always be the first person in-the-know for the latest games, updates, and news!
What We Offer
ReadyVROne offers a huge selection of content that's all focused around VR. We will show you how to get the most out of your VR gaming experience, provide guides on how to beat the games you're playing, and share all of the lingo you need to know! But, that's not all that we're aiming to deliver to you here on ReadyVROne.
We have a wide selection of content here at Ready VR One! We offer news, reviews, interviews, game guides, tech reviews, mod guides, coverage of popular VR software and ports, and we are also very open to suggestions from our reader base. Ready VR One is your home when it comes to VR, so we want to make it as warm and inviting as possible for you! 
We're also going to share with you our best tactics for winning games, share our opinions on which games are worth your money (and which aren't), and reviews on the gear you need! No matter what you're looking for, our team of VR professionals will give you insight into the best opportunities in the VR market.
How We Operate
We're all about teamwork here at ReadyVROne. We depend on our team of VR expert gamers who also have experience with writing. They've combined their decades' worth of writing expertise with their passion for VR gaming. Our writers enjoy spending their time sharing their love of gaming with the world. So, they've dedicated their time sharing secrets, opinions, and insight into the best games and gear for you to invest in.
We have a dedicated team of industry professionals that specialise in VR gaming and gaming tech coverage, meaning that every article we produce has an expert voice behind it. Then we have talented editors and formatters to polish and fine tune content, creating a finished article that is better than any other VR blog out there!
Not only that, but we've got a team of dedicated experts that carefully review each article. They make sure that all of the work is perfect before we publish it on our website.
But, you're a part of our team too! Without our dedicated readers, we wouldn't be able to have our website continue to grow and constantly improve. We depend on your suggestions, feedback, and support. If you ever have anything you want to point out, please reach out to us!
Core Values
Here are ReadyVROne, our core values are:
Adventure
Achievement
Creativity
Boldness
Fairness
Growth
Wisdom
Our Team
Our team of expert VR writers is some of the best on the planet. There isn't a VR question you could ask that they wouldn't know the answer to. We can't wait to introduce you to our team. Without any further hesitation, here's our team of writers:
Adam Braunstein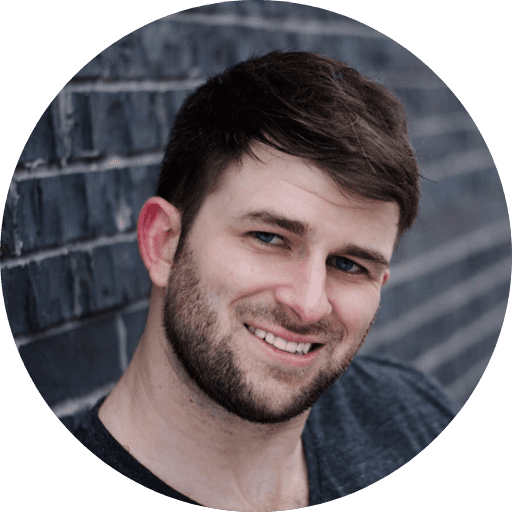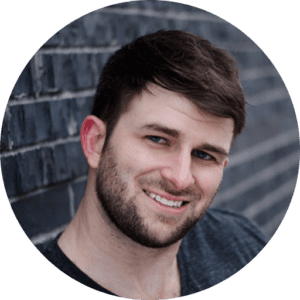 Adam Braunstein has been an avid VR gamer for over 4 years and whether it's PCVR, PSVR or Oculus Quest, he's experienced all of the top games out there and countless indie games as well. When it comes to favorites, you can find him blasting online in Pavlov VR or taking to the battlefields of Tales of Glory. In addition for playing purposes, Adam uses VR as a workout tool as well and has experience working for a VR fitness company. When he's not in VR, Adam is usually gaming, writing songs, playing guitar, or watching sports.
Favorite VR Game: Skyrim VR
Favorite VR Moment: Looking down from High Hrothgar in Skyrim VR to see the whole world to explore.
Favorite VR Headset: Samsung Odyssey Plus
Favorite VR Genre: Action/RPG
First VR Game: Superhot
Best Introductory Game to VR: Blade and Sorcery
Daniel Meierer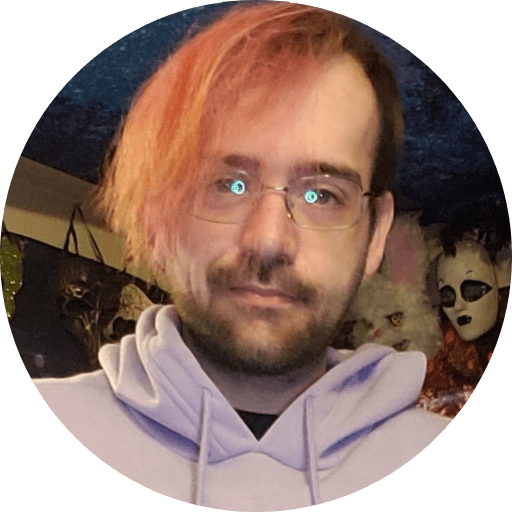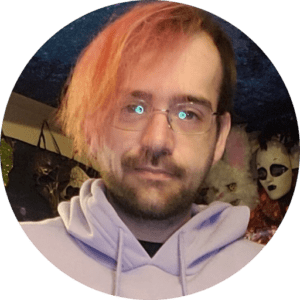 Daniel Meierer got a taste of Vr back in 2020 and has been rabidly obsessed ever since. He has been experimenting and trying out every genre he can put his hands on. Determined to get the most out of his headset and the PC he has it linked to, he has experienced Vr titles you have heard about and ones you never even dreamed of. Some of his favorite experiences include blasting baddies with explosive arrows in Walking Dead: Saints and Sinners, building bases in Vivecraft, and learning of a lightsaber with a built-in blaster existing in the Blade and Sorcery mods.
Favorite VR Game: Dragon Fist: Vr Kung Fu
Favorite VR Moment: Learning how to Parry 9 and quickly counter in Swordsman
Favorite VR Headset: Quest 2
Favorite VR Genre: Action or Creative
First VR Game: Pistol Whip
Best Introductory Game to VR: Resident Evil 4
Ali Mustafa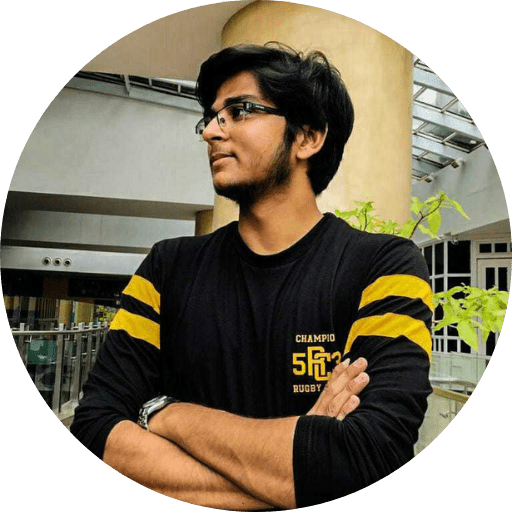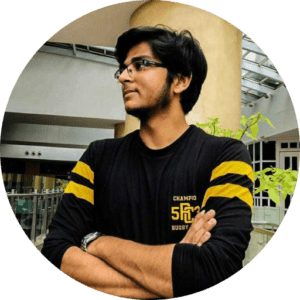 Ali is a VR enthusiast that firmly believes that VR is the future. He has enjoyed exploring his favorite games with new VR support, and equally, he has loved playing VR-specific titles that have pushed the medium forward. His favorite of these being the incredible Half Life: Alyx. When not strapped to a VR Headset, Ali also loves playing GTA, or grinding away to help his team win a MOBA title!
Favorite VR Game: Half Life Alyx, Skyrim VR, Pistol Whip
Favorite VR Moment: Grabbing a dead headcrab in Half Life Alyx in my first playthrough and just staring in wonderment for a solid 15 minutes, the attention to detail and the out-of-this-world textures. Undoubtedly, Half Life Alyx takes the cake when it comes to gameplay and graphics. It's the whole package!
Favorite VR Headset: Oculus Quest 2
Favorite VR Genre: First-Person Shooter, Action-adventure
First VR Game:  Superhot VR
Best Introductory Game to VR: Beat Saber, Superhot VR, Blade and Sorcery
Sanidhya Rao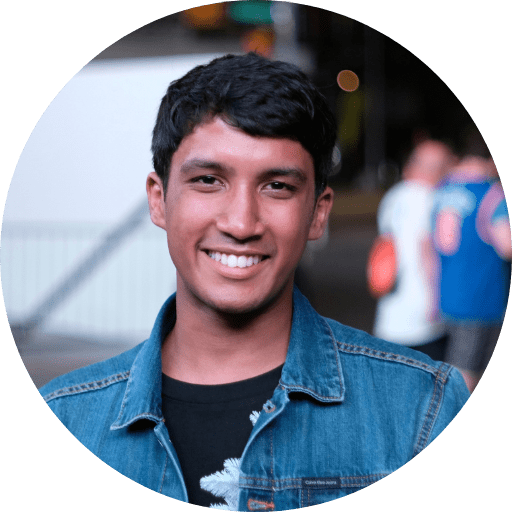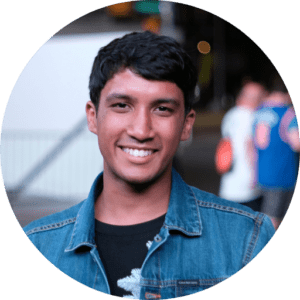 Sanidhya is an avid gamer and a VR enthusiast. He specializes in VR tech specifically and has a penchant for reading articles on several multimedia devices and learning what they can offer to the VR medium. Outside of VR, Sandihya also loves Pokemon, Harry Potter and will often donate hours of his free time to chase Victory Royales in Fortnite.
Linden Garcia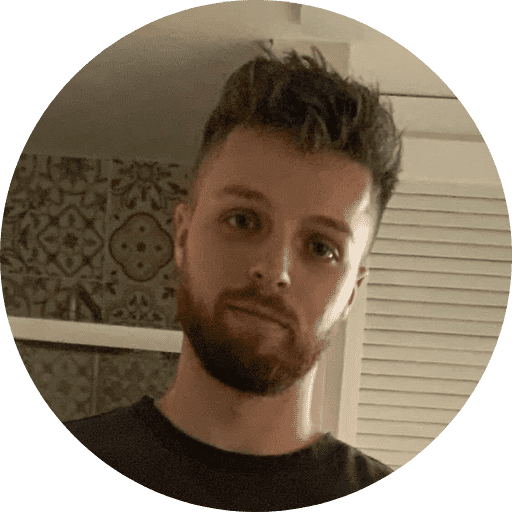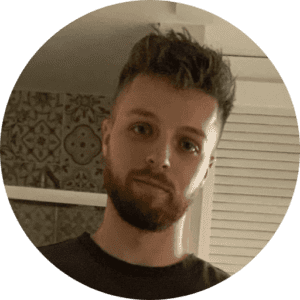 Linden Garcia is a video game journalist from the U.K. He's covered everything from reviews, news, interviews, guides and editorials across a wide variety of websites and magazine publications. He'll passionately defend the Dreamcast as the greatest thing to ever happen to gaming, and spends most of his time these days devotedly enlightening people on the internet as to why Titan Fall 2 was the better choice than Battlefield on that fateful October of 2016 and how VR is the future of gaming!
Favourite game Half-Life: Alyx. As a Half-Life fan whose been waiting for a new game for well over a decade, I couldn't have been happier with the final result. One of the best games ever made.
Favourite VR moment: it'd have to be the psychedelic finale from BONEWORKS: a great mix of being creepy and atmospheric all while showcasing the game's physics engine at its best.
Favourite VR headset: Valve Index — great field of view and world class controllers.
Favourite VR genres: Shooters. For me, the FPS genre translates brilliantly to VR.
First VR game: Beat Sabre
Best Introductory game to VR: Beat Saber — easily accessible and fun for any type of gamer of any age and skill level.