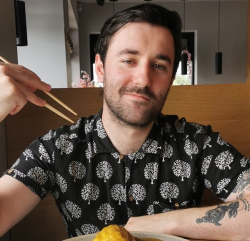 Latest posts by Callum Marshall
(see all)
The mind is a pretty complex thing. It's the reason why surgeons can do just about any transplant procedure aside from the brain.
With so many tiny nerves and connections making a person uniquely them, it's damn near impossible to comprehend what's going on in someone's head from minute to minute. This fascination with the subconscious has led to some incredible pieces of media over the years. We have had deep dives into dream states in Inception.
We have been transported to cognitive simulations courtesy of The Matrix franchise, and we have seen movies that have conceptualized a world where you can bin memories that no longer serve you in Eternal Sunshine of The Spotless Mind. However, there aren't a tonne of games that mess around with this weighty concept.
We have seen some nods to this in games like Kingdom Hearts and Assassin's Creed, where a character's memories are being rebuilt, but aside from that, there isn't too much to speak of. Well, in steps NDreams with their new VR outing Synapse, intent on giving players the power to explore the deepest recesses of the human brain, and shoot a bucketload of bullets in the process.
While I can't say that the overall narrative concept will stay with me quite as long as the movies mentioned above, I can say that Synapse is a daring and conceptually brilliant VR title, with some big swings that come off beautifully.
However, it's far from a perfect title to represent VR's coming of age, nor is it a title that will have people rushing out to buy PSVR2s in their droves. That being said, I know you'll want the finer details, so without further delay, here is ReadyVROne's Synapse review, conducted on PS5.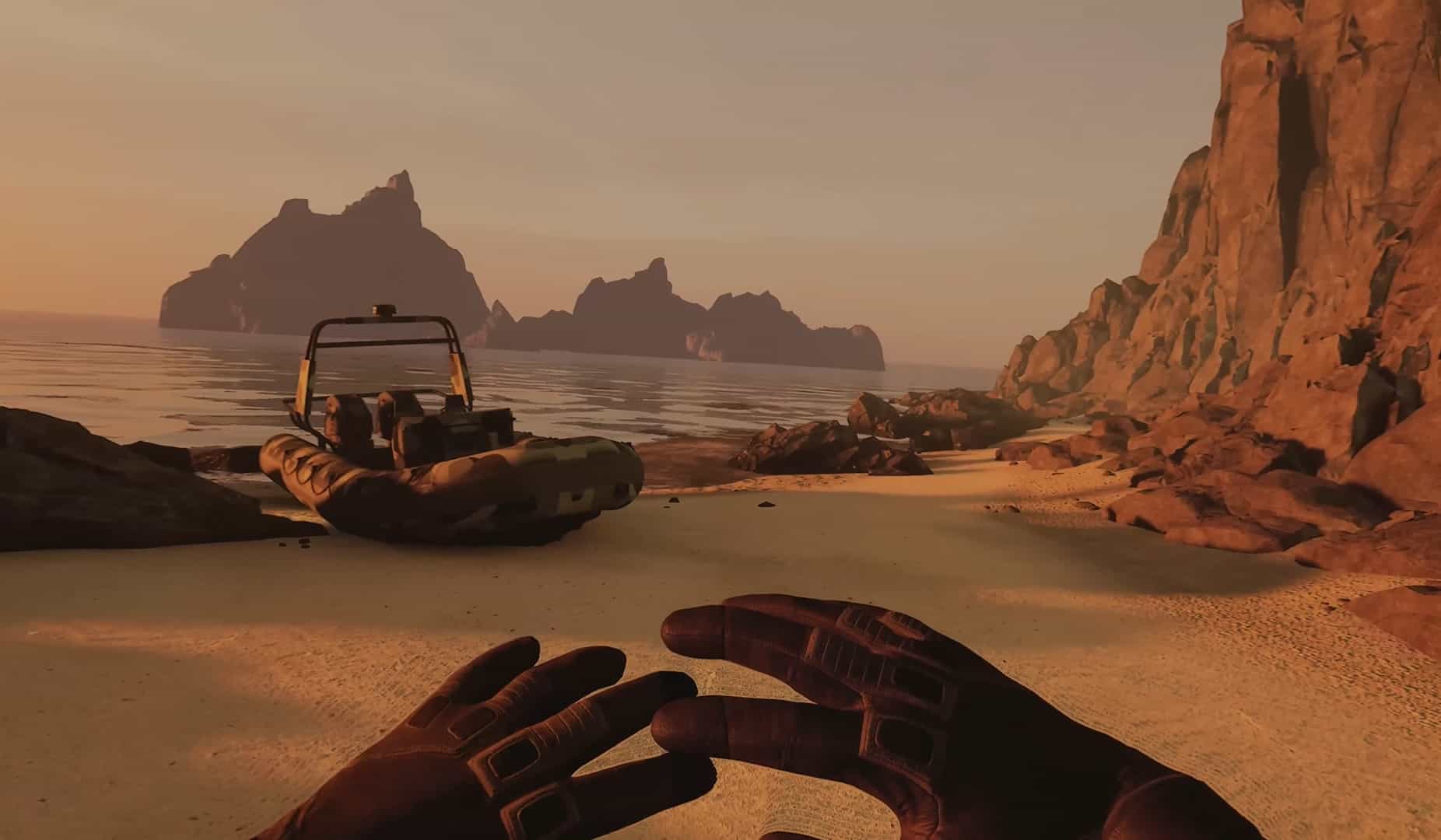 Monochrome Magnificence
I'll confess that when I booted up this game and walked through the opening sequence, I was a little worried. It somewhat reminded me of Red Matter's visual approach, albeit a lot more rough around the edges.
Thankfully though, this was only the staging area, and when the game dropped me into the psyche of 'The Commander' the game immediately stepped it up, throwing me headfirst into the eerie, monochrome world of Synapse.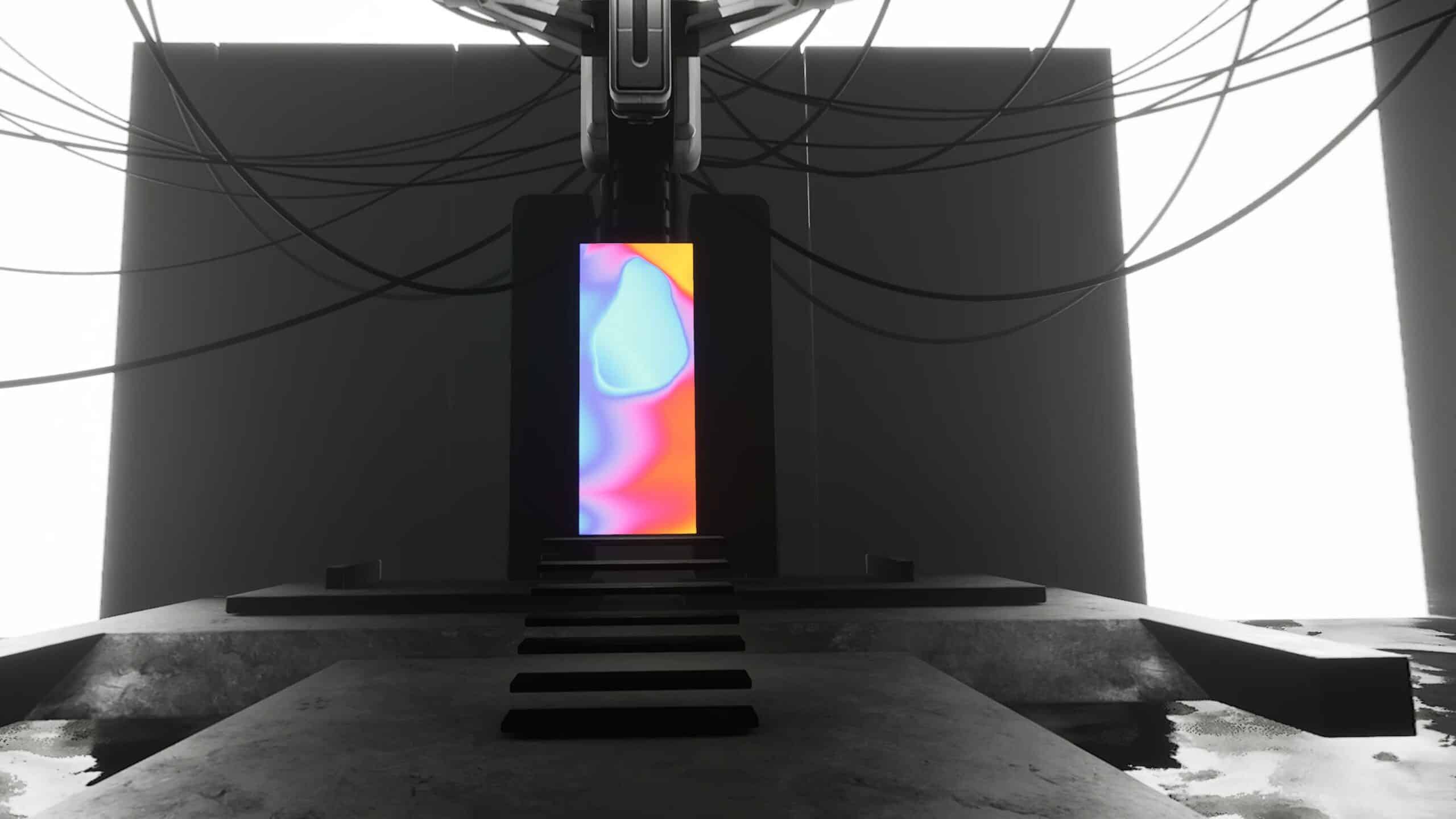 Synapse adopts a greyscale palette for each of its levels, with only splashes of color coming from the points of interest on the map, whether that be enemies, health pools, mental blocks, or the portal leading to your next level toward the subconscious.
It's a big swing that could have come off as rather limiting, as if you were playing VR through the eyes of a labrador. However, credit where it's due; the game looks absolutely beautiful.
From to upward-flowing waterfalls, to the fractal portals that lead to new areas. Everything feels stylized to perfection, creating an otherworldly realm that acts as a military ops version of Persona 5's Mind Palaces.
The only criticism that one could have is that, due to the artistic approach, each level somewhat blends into the next, but as the game primarily aims to succeed off the back of its gameplay rather than its story and world-building, this can be easily forgiven.
Kill the Non-Believer
I mentioned just now that the game really champions gameplay over story and substance, and that's quite generous, if I'm being honest. It's one of those rare games where, if they chose to provide absolutely no story at all, I doubt we would have seen any drop in quality whatsoever.
The game's story essentially places you in the shoes of a mind-bending operative that must dive into the mind of a vilified global commander who has fallen into a coma and scrape all the data he's holding captive in his brain for the military.
In theory, it sounds like a pretty strong premise, and the game does try to pepper exposition throughout each run through memories and past conversations, but it never sinks its hooks in, meaning you'll either like this game for its gameplay or not at all.
The story beats wash over you time and time again, to the point that I eventually started to tune out the noise in favor of focusing on tossing nearby Mental Blocks into the sky, or picking up stray ammo capsules.
Perhaps this game would have benefited from a bit more world-building, as the runtime of the game is already criminally short, especially for a roguelike.
So I would have loved more evolving moments with each new run, or maybe just more context around the world both in, and outside of the Commander's mind. The story serves as motivation enough to push through and finish the game, but if you're looking for Inception levels of narrative exploration of the subconscious, you are barking up the wrong tree.
Magneto, Eat Your Heart Out
The story is underwhelming, to say the least, but the same cannot be said about the gameplay. From a gunplay perspective, the game plays like many modern VR shooters like Pavlov or The Light Brigade, offering relatively tight controls that reward player accuracy and evasive maneuvers.
You'll be able to cover behind destructible shelters, and you'll have a small variety of gun types to choose from. It's all pretty standard stuff, but it works well in practice. However, It would all be pretty dull without the star of the show. The telekinesis powers.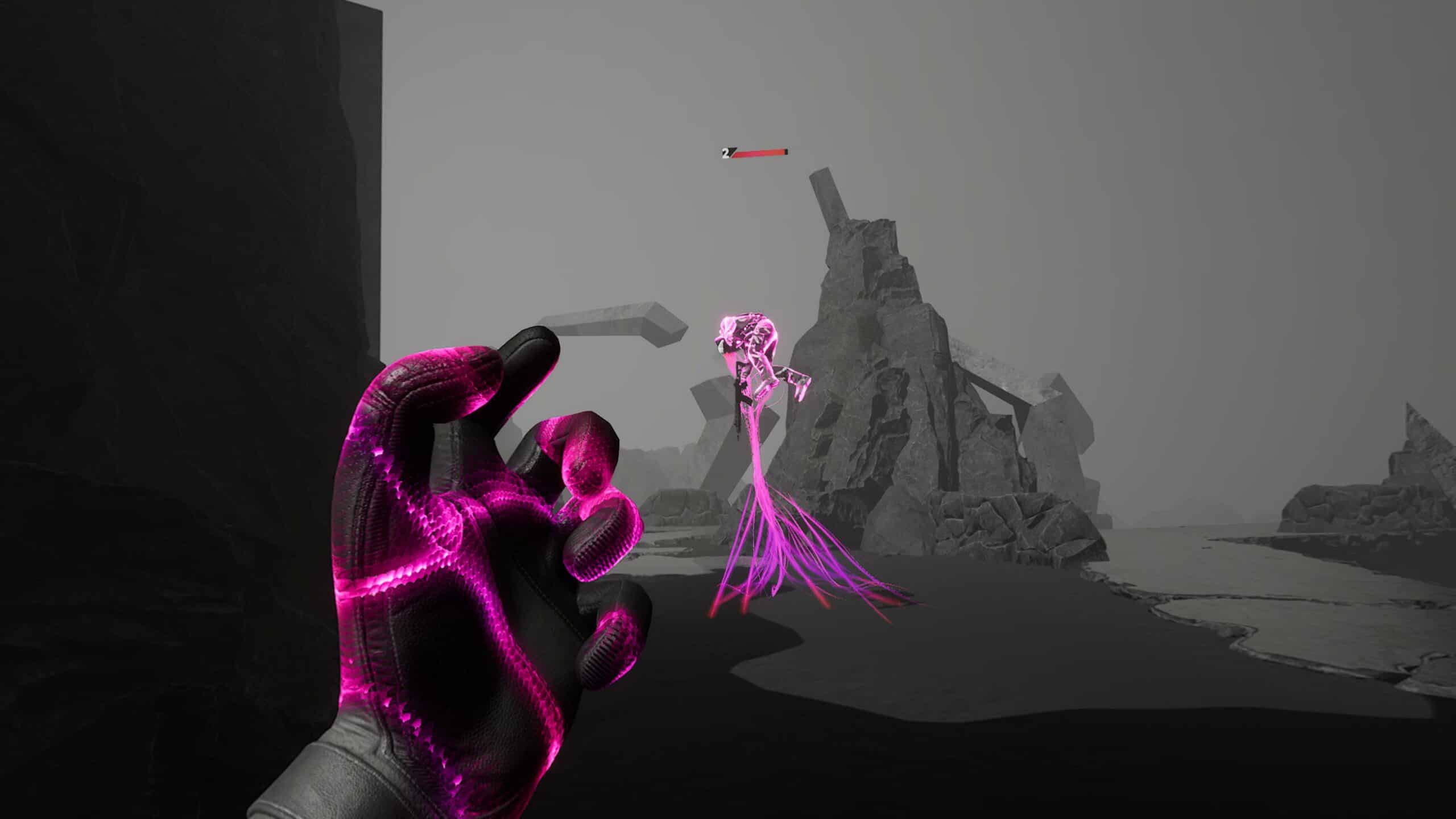 The core gimmick of this game, and a brilliant one at that, is the telekinesis powers that allow players to pick up objects and hurl them at enemies with careless abandon.
You'll be able to use blocks to pummel enemies, pick up flammable barrels and crush them to create devastating explosions, and with upgrades later on, you'll even be able to toss back grenades in a return-to-sender fashion, or even toss enemies at other enemies. I could be lazy and say, 'It's like using the force,' but really, it's more in line with X-Men's Magento, and it's an absolute ball to play around with.
Through haptic feedback, the player can gently grab fragile objects like explosives, and then push the trigger fully to detonate, which is a clever feature that's well-implemented, and the way that eye-tracking is used to highlight which projectile to grab with your mind seamlessly is truly masterful.
However, for every good moment, there is a lackluster one. It can be rather hard to carry projectiles with you due to the limiting turning controls, it can be hard to pull objects toward you or navigate them through more densely packed areas, and while fun the first time, it can feel a little cartoonish booping enemies on the head with a box by wildly swinging your hand from behind cover. Not to mention that the telekinetic platforms you need to operate are a bit of an unnecessary chore.
Also, I know that you can unlock upgrades to make telekinetic controls feel more natural with a reel-in and out function, but considering this is such a basic function to make the powers feel fun to use, you have to ask yourself. Why would the developers not give this option to players right out of the gate? My guess; is to artificially pad out the game.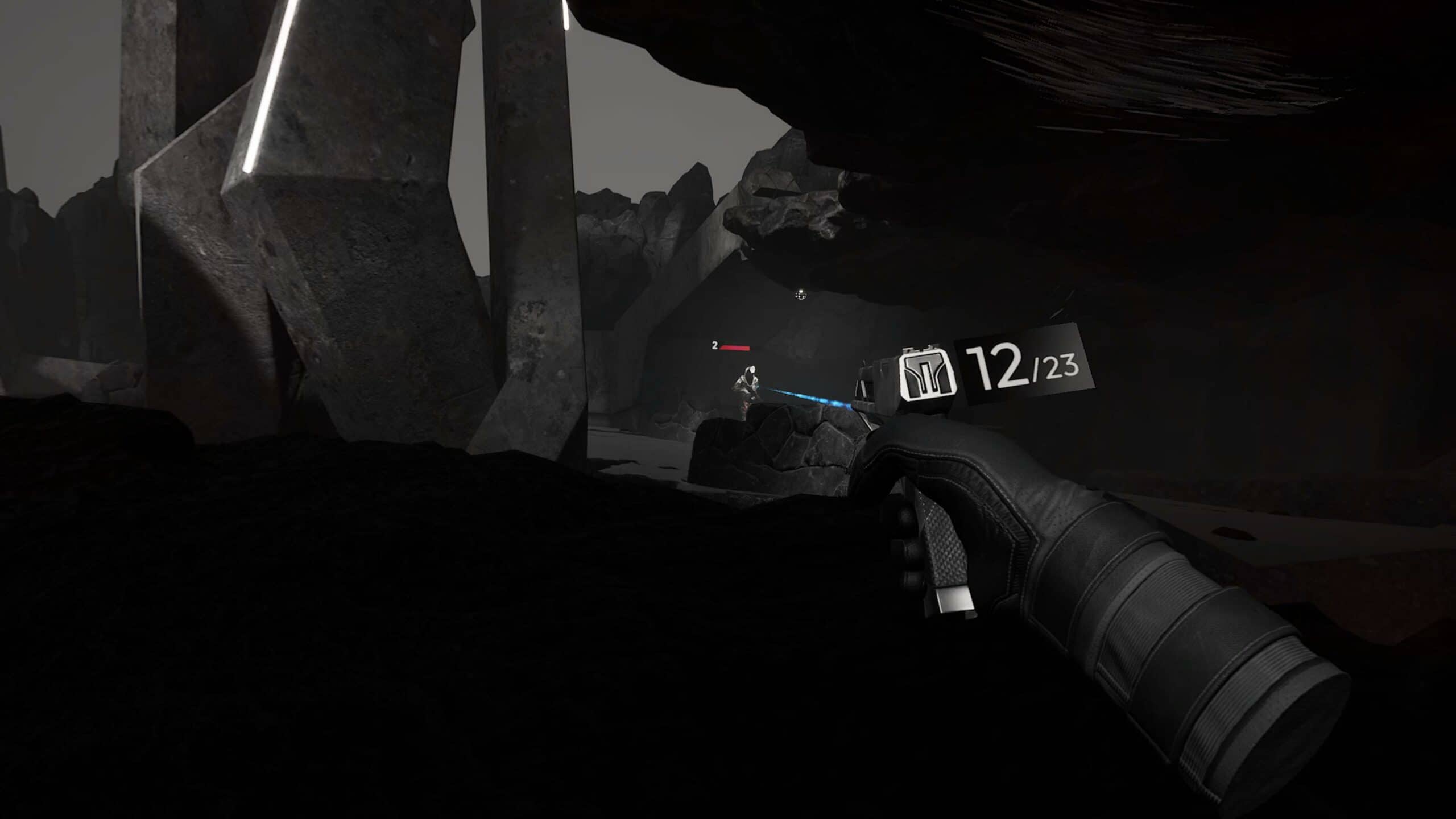 Combine this with the fact that reloading is a little bit fidgety and temperamental and the fact that some upgrades don't work as intended at the time of writing, and you have a bit of a mixed bag overall. However, I will say that when this game is firing from all cylinders, it's a real joy to behold.
AI without Killer Instinct
When speaking of AI and how important it is to make enemies in a shooter feel clever, with tactical nous, I often refer to a game from the 2000s that still has some of the most impressive enemy AI presented in gaming to this day.
F.E.A.R. was a title that implemented real tactical understanding within its AI enemies, having them, flank, swarm, retreat, and split as and when needed to immerse the player and have them feel like they were up against real military personnel.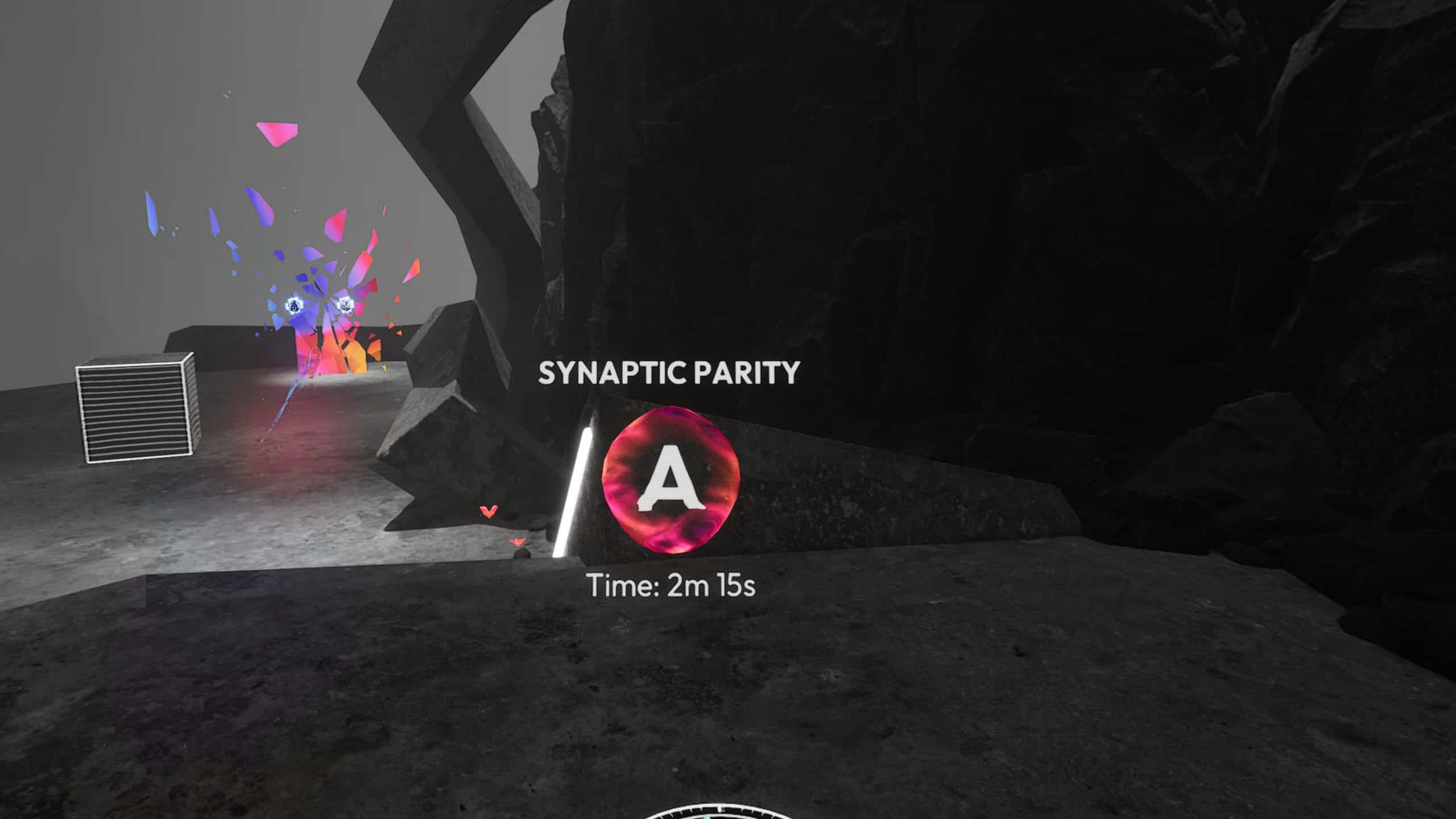 Well, with the benefit of eighteen years to build on this, Synapse offers a shoddy impression of what was on offer back then. It's clear that the game does try to implement AI that intelligently reacts to the actions of the player. However, this only really holds true if you play in a particular style.
I noticed that, if the game is played as a cover-shooter, and you play cautiously, you could mistake the AI enemies for genuine black ops-trained soldiers. However, if the player plays aggressively, as the game intends as you are scored based on time, then the cracks show, as the AI stand around like brainless dolts, practically inviting you to shoot them in the head.
What can be said in the developer's defense is that the AI enemies are aggressive and always seek you out, repositioning, producing covering fire, and tossing grenades to lure you out of cover and into the fray. However, they flatter to deceive as when given a taste of their own medicine, they crumble.
Roguelike Gone Rogue
What we have established to this point is that the game looks staggeringly good, plays phenomenally, albeit situationally, has next to no interesting story beats, and has enemies that have the potential to behave about as intelligently as me giving a lecture on quantum physics.
It practically screams roguelike, as this allows you to champion the gameplay, create repetitive situations where the cool gimmicks can shine, and means you don't need to work too hard on narrative. So why, in practice, does Synapse fail as a roguelike?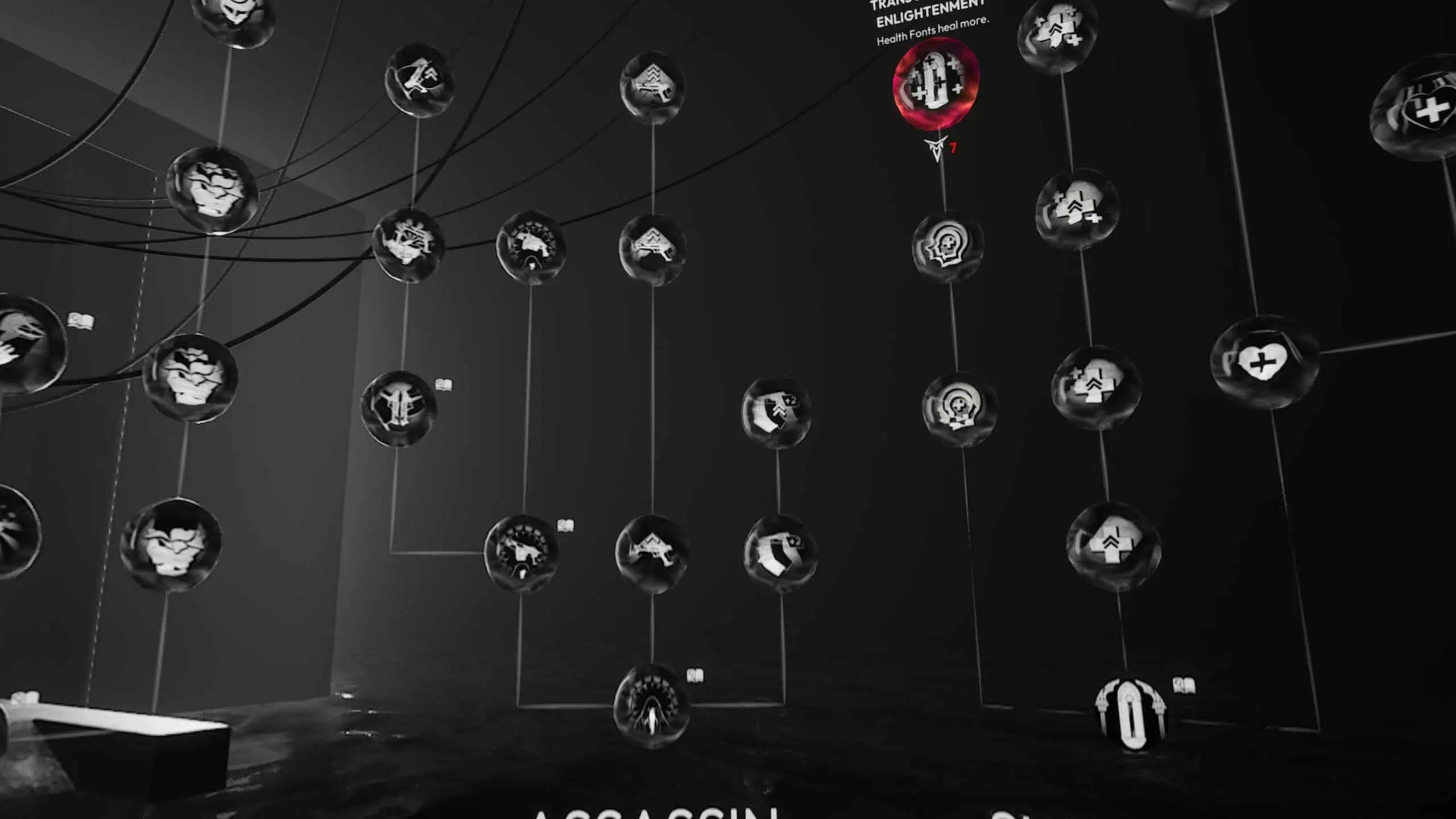 Well, it's pretty simple, actually. It's too easy and lacks any replay value. Even if you aren't the most proficient VR FPS player, which I wouldn't consider myself to be either, I would wager that in anywhere from 3-5 runs, you will have completed this game.
There isn't any sort of challenge after you get a few upgrades, and because the game doesn't have anything worthwhile to offer other than the gameplay, this means that it feels like the game is bloating the already short experience to keep you on the hook a little longer.
The levels blend from one to the next, the enemy types and powers never really evolve beyond what was presented to you very early in the game, and even though the game does offer a higher difficulty mode after completion, and the promise of more story-related content, I would be very surprised if many gamers took the developers up on their offer and dived straight back into the action.
This roguelike format is to this game what training wheels are to a bike. It's a suitable way to prop the game up and keep things rolling, but I can only imagine that if the developers took the training wheels off and this game was made in the style of a linear FPS shooter with a more interesting campaign, it would have been received much more favorably.
Closest Alternatives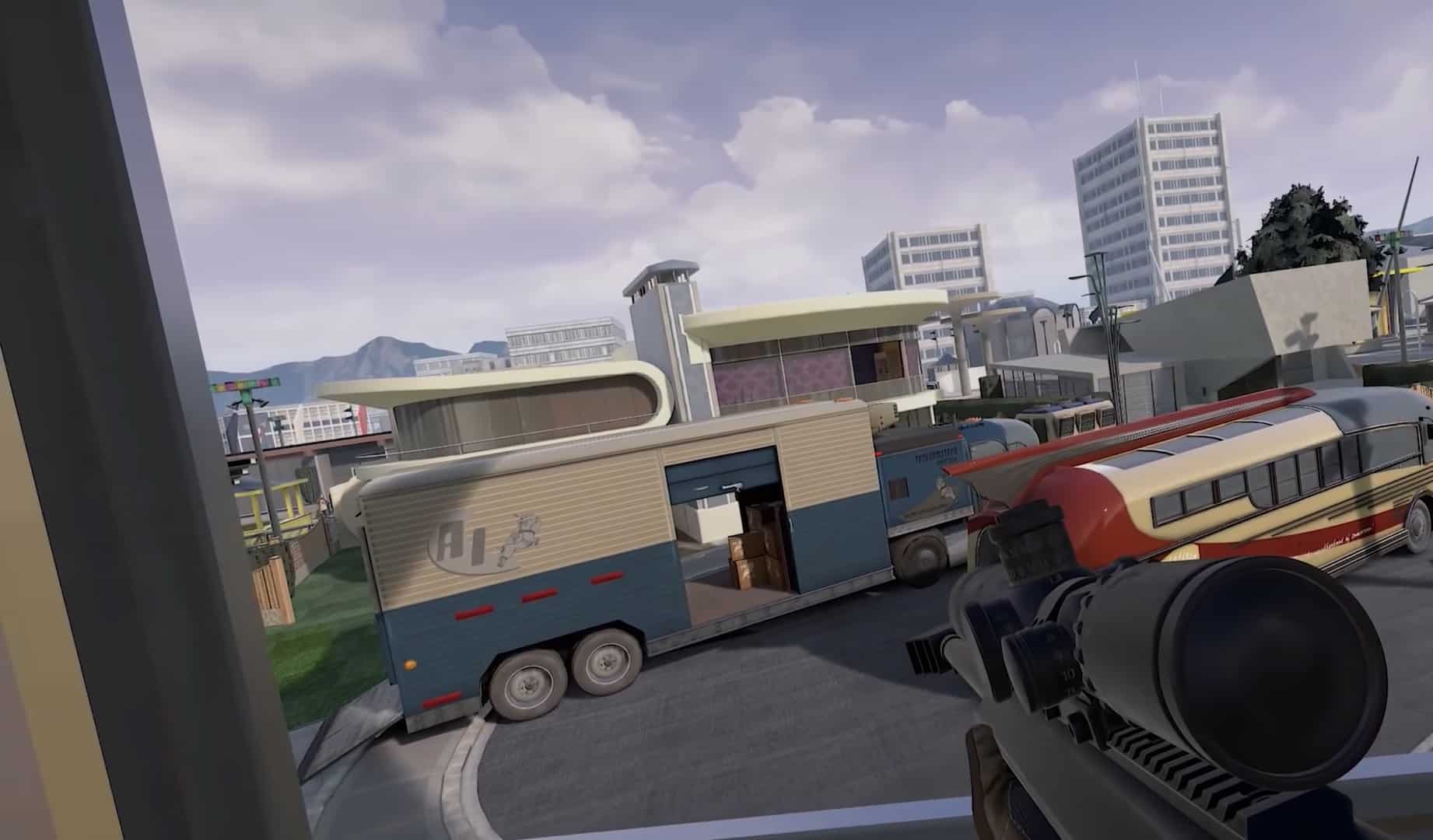 If you liked what Synapse had to offer and want some more FPS VR fun, then you might like what these games have to offer:
Pavlov
The Light Brigade
Pistol Whip
Superhot
Arizona Sunshine
Sweet Surrender
The Verdict
Score: 6/10
Overall, Synapse is a game that relies on gimmicks to excite and enthrall players, but thankfully, the headline acts do a wonderful job of keeping the player engaged, at least for their first playthrough.
The game's gunplay is relatively tight and fluid, allowing players to be rewarded for accuracy and daring tactical maneuvers, and while gun variety is pretty poor throughout, the implementation of telekinesis more than makes up for this. It can be temperamental at times, but the telekinesis powers truly provided some of my most cathartic and satisfying VR moments in recent memory. At least where VR combat is concerned.
The game is also a real looker, opting for a stylish monochrome art style which makes all those pops of color highlighting points of interest in each level all the more eye-catching. Not to mention the lighting, reflective surfaces, and the fractal phasing through portals, all culminate in a mesmerizing treat for the eyes.
There is a lot going for this game, but it is largely let down by the brevity of the experience. The game is made up of a handful of levels, which don't really warrant any revisiting after you complete them. Plus, depending on how you approach combat, the game isn't all that challenging, meaning you'll breeze through the game, leaving a pretty hollow, unsatisfying feeling when you do roll credits.
This could have been sidestepped had the game been more challenging to encourage more runs, or if the game had adopted an evolutionary approach where each run adds something to the experience, like Hades, for example. But sadly, the game's Roguelike format somewhat works against it.
All in all, a game that is worth playing for the telekinetic powers alone, but ironically, not one that will live long in the memory of VR fans.
Pros
Stunning monochromatic visuals which great use of lighting and fractal phasing
Epic telekinesis powers that make you feel like an all-powerful psychic
Tight gunplay which accommodates multiple combat styles
Cons
An abysmal excuse for a storyline
A lack of replay value, and poor roguelike structure
Reloading is very fidgety
Enemy AI leaves a lot to be desired
FAQs
Question: Is Synapse A PSVR2 Exclusive?
Answer: Yes, Synapse is a PSVR2 Exclusive title, joining other PSVR2 exclusives like Gran Turismo 7, Resident Evil Village, and Horizon: Call of the Mountain.
Question: How Long is Synapse?
Answer: This depends on your aptitude for VR shooters and your playstyle, but I would estimate that the average player will finish this game in 3-4 hours.
Question: Is Synapse Completely Black and White?
Answer: No, the game is presented in a dominantly monochrome style, but the game does use pops of color throughout to highlight the important assets within the game, such as projectiles, enemies, etc.
Play Log
It only took about five hours for Callum to see everything he needed to see in Synapse. The story washed over him, the roguelike functionality underwhelmed him, and while he may drop into this game now and again for a quick romp, he doesn't see it being one of his staple VR games moving forward.
Read More: Best VR Gaming Gear to Get Started-My Top Recommendations