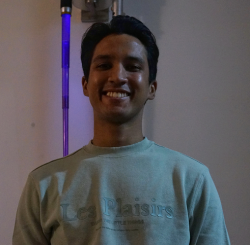 Latest posts by Sanidhya Rao
(see all)
Beat Saber is one of the hottest games in the VR space. It's been on an upward trajectory essentially since its release in 2018. The game involves striking song beats with a Saber. You can choose from a list of songs that the game comes equipped with.
However, if you've been playing for a while, you've likely already sext your personal bests and made your way through all the songs that the game came with. If this is the case, you will want to know the best custom Beat Saber songs and how to install and play them.
This article will explore how to install the best custom Beat Saber songs, which those songs are, in my opinion, and how to play the game in a more personalized manner with the help of these songs.
Let's get slashing!
Bottom Line Up Front
You'll need Mod Assistant to go about this whole ordeal. Mod Assistant lets you mod your Beat Saber experience by allowing you to get different Sabers, songs, and different maps to play the songs on. This will be the directory of mods you'll need for all your modding activities.
My favorite song to play on Beat Saber is Beat It by Michael Jackson. Apart from the fact that the song title makes for a fantastic pun, particularly for this game, the song itself is also enjoyable to play.
The beat is evenly spaced and constant throughout the experience. It's also one of the classic hits from the King of Pop. One of his finest works that everyone has heard at some point.
However, everyone's music preferences are different. I've done my best to keep music preferences in mind and pick out some other top picks that are songs that are fun to play, moderately challenging, and very interactive.
My Top Picks
Beat It – Michael Jackson
Sandstorm – Darude
Animals – Martin Garrix
Selection Criteria
This section should be fairly straightforward to understand. I can't make objective criteria for the selection of Beat Saber songs. However, I'll be basing my choices on the difficulty of playing the song. These difficulty ratings will be picked up from the forum where the song is downloaded.
Secondly, I'll be considering the genre that the song is listed under and what the general level of difficulty is for that genre.
Lastly, I'll consider my preferences and let them play to decide how good the song is. I'll do my best to be unbiased and include a wide variety of songs in this article. However, my preferences inevitably come into play whether I want them to or not.
So let's get into it!
How to Install Custom Beat Saber Songs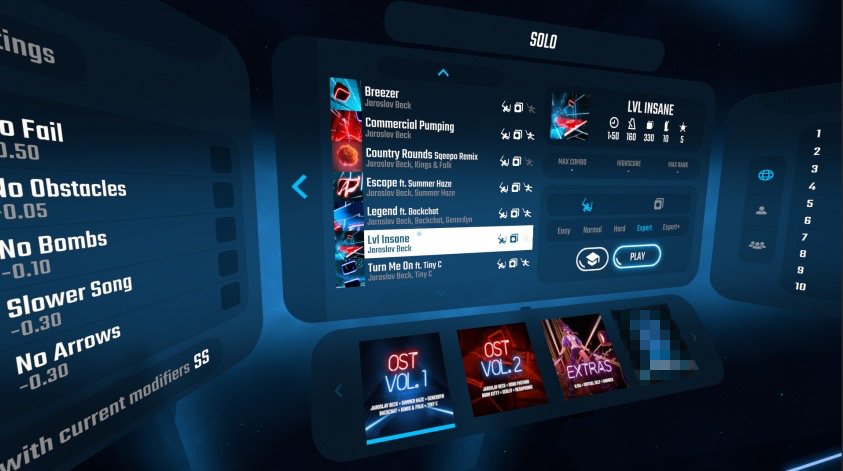 You can install beat saber songs through modding via the Mod Assistant Application by following the following steps:
The first step is to download Mod Assistant. Mod Assistant is the comprehensive modding tool you'll use throughout your Beat Saber modding endeavor.
Add your Beat Saber installation folder to Mod Assistant and then open the Mods tab in the application.
In the Mods tab, you'll see several available mods that you can install and play. You can select the ones you want to integrate with your game and click install.
Alternatively, use SideQuest to install and enable modded songs on Beat Saber through the following steps.
Install SideQuest – It's the best sideloading application for the Oculus Quest series of headsets.
To run SideQuest with the Oculus Quest headsets, you'll need to head to the Oculus Developers page, sign in, and apply to become an 'organization' with Oculus. This will allow you to become a developer, which is an essential requirement for using SideQuest.
Then, proceed to the Oculus ADB Drivers page and download the zip file. Run the file called android_winsub.inf to install the latest drivers.
On your Oculus application on your mobile phone, head to Menu>Devices>Developer Mode and toggle it to turn it on.
Once you're in developer mode, connect the headset to your PC and select always allow when prompted about USB debugging.
You'll need to downgrade Beat Saber to an older version, 1.17. You can back the game up in the SideQuest app and uninstall it. Then, you can download the specific v1.17 APK file and install it through the SideQuest application.
To mod songs into the application, you'll need BMBF, which is the best application to use when modding songs on Beat Saber. You'll need to use SideQuest to install this application on your Oculus Quest.
From the menu of your Quest headset, you will need to change the filter of the navigation menu to "unknown sources" from "all." This will then enable you to access BMBF.
The app will then ask for some permissions and display available playlists for you to mod on your Beat Saber game. You can open the BeastSaber section in the Browser on BMBF to download songs and add them to the install list.
Once songs are installed, you're good to go and can play them in Beat Saber.
Best Custom Beat Saber Songs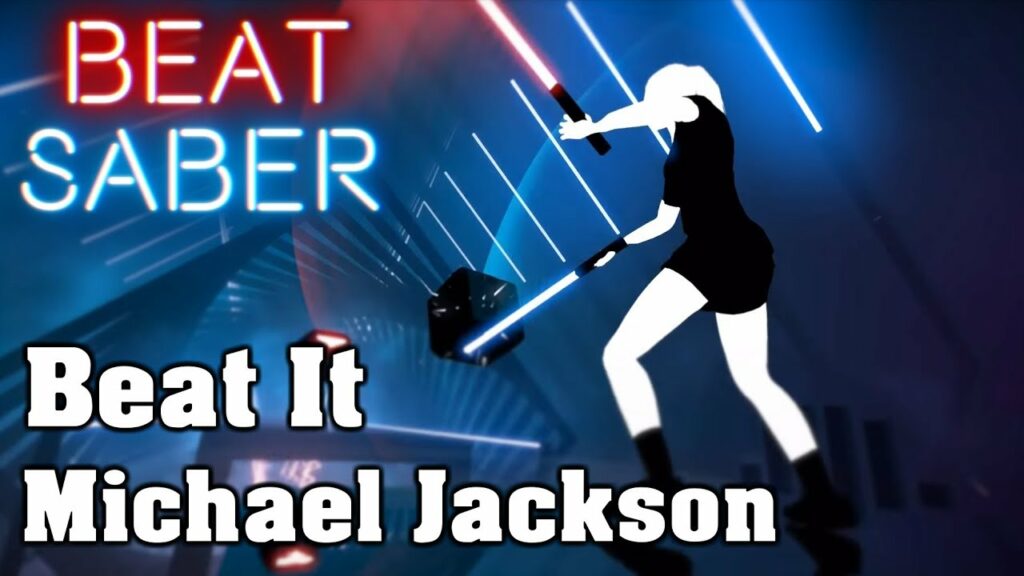 Michael Jackson's age-old classic Beat It is an absolute groove for anyone who's listened to it more than once. It's an undeniable earworm that will have you tapping your feet to the beat if it gets stuck in your head.
The song is perfect for Beat Saber. It's fast, groovy, and very well-paced. It's not unplayable, but it does offer a challenge. The difficulty rating for the song is Expert+, which means it's not a starter track for new players. However, if you're done with the preloaded songs and playlists on Beat Saber, you'll have an interactive and fun time attempting to ace this song.
The song is from the pop genre. It's got heavily rock-influenced beats that are recurring. The overarching moment remains unchanged throughout the course of the song, which means that gameplay is very sustainable for that beat. However, for the changes in the song's production as it progresses, you'll need to focus since there are a lot of instruments, synths, and beat drops.
I personally like the song since it's very upbeat, which is what I like from songs in Beat Saber. It's also a high-energy song, and there's no way you can play it without vibing to it.
I'm personally a hip-hop fan and not very keen on pop songs, but for Beat Saber, personal song preferences don't translate into the songs I want to play. Therefore, I'm extremely satisfied with this one. It's the right amount of challenge and ensures you're entertained.
Pros
Classic, Slower tempo
Cons
Challenging, Limited difficulty rating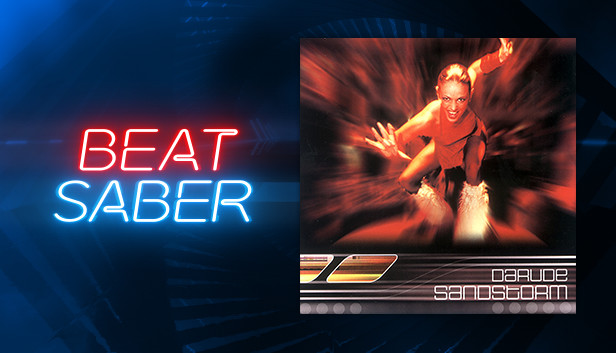 Darude Sandstorm is one of the most memed and culturally popular tracks on the internet. It's a classic in American sporting arenas, especially during timeouts and breaks. The song itself is nothing out of the ordinary.
However, it's the vibe of it and the pure pace of the song that set it apart. There's just something that makes your head go up and down after the first beat drops.
As far as difficulty is concerned, the song is classified across several criteria. The standard challenges range from Easy with some 300 notes to Expert+ with roughly 1350 notes. Further, the song has a one Saber mode with difficulties ranging from Easy (192 notes) to Expert+ with 11112 notes.
There's also a no arrows variant, which is only available in Original Expert and Original Expert+ modes with 1151 and 1141 notes, respectively. Lastly, a 360 gameplay is also available at an Expert+ rating of 1359 notes.
The song itself is of the electronic dance music genre. The genre seems to be a community favorite, especially for Beat Saber players. It's very popular with players in the game because of its fast-paced nature and the fact that most songs are upbeat.
I personally love this track because of its relevance on the internet. It's very popular and fun to play because of the energy and emphasis that each beat in the song drops with. I think it's outrightly one of the most fun, challenging, and exciting tracks to play in the game.
Pros
Versatile, Excellent music, Classic
Cons
Challenging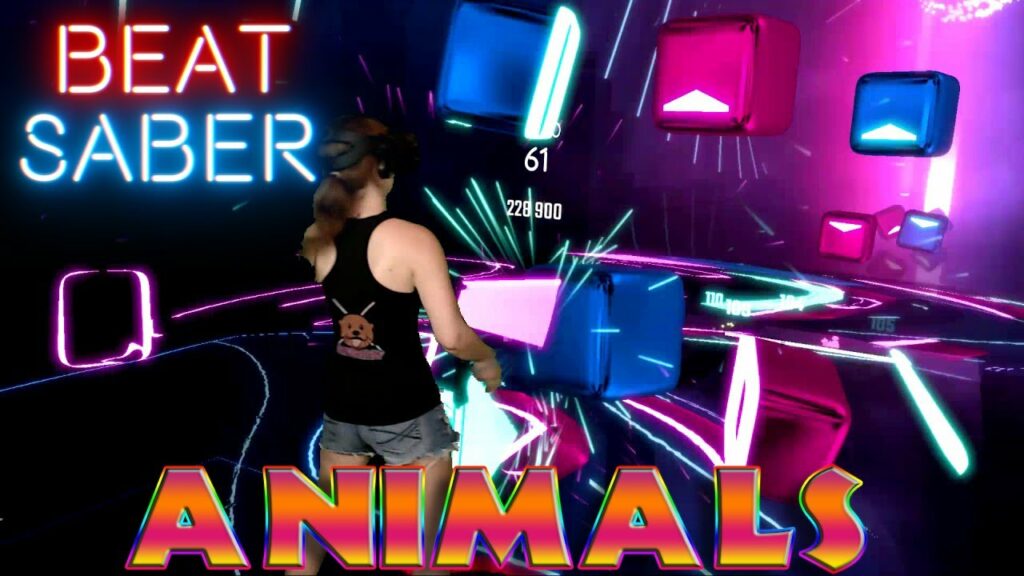 Animals is a classic for anyone who's been to a club or restaurant once in their life. It's one of the most popular songs and iconic upbeat dance tracks of the mid-2010s era. You couldn't go to a club in those times without the song playing at least four to five times a night.
The song rates at an expert+ rating. That's completely understandable, given the beats that play at the drop and the frequency with which they appear. Many beats appear together, so you'll have difficulty playing them simultaneously.
The song itself is electronic dance music that could be classified as big-room house music. This means that it's upbeat and always has you tapping your feet to the beat. However, the issue with most EDM is that it can get repetitive and annoying if you play it on end.
However, that shouldn't be an issue because I'll have plenty of song suggestions in this article from different genres to keep you entertained.
Personally, I'm a big fan of the song, especially when it's on the game. It's very entertaining to play. Despite the challenging nature of the track, it's always a great experience to play it.
Pros
Fast-paced, Challenging
Cons
Limited difficulty rating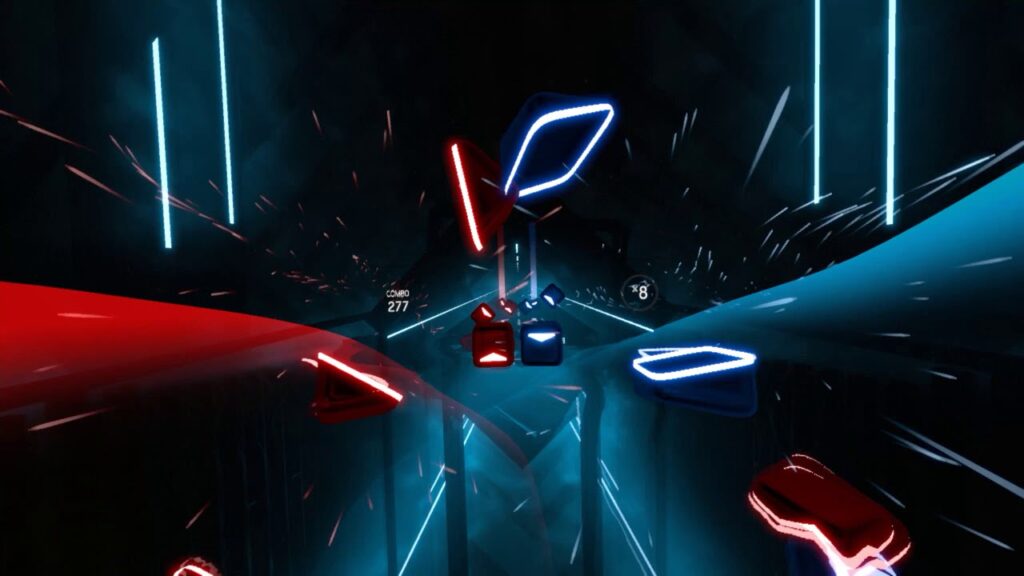 Mr. Blue Sky is a classic track from the late 1970s. It's a light pop rock song that's very upbeat and 'happy.' The song became popular more recently, finding traction because of its inclusion in the soundtrack of Guardians of the Galaxy.
It was included in the Awesome Mix Vol. 1 – the tunes that Chris Pratt, the Star-Lord himself, was jamming to while protecting the galaxy.
The track is rated across difficulties of Normal, Hard, and Expert. The mapping of the song is very well done. Each note and rhythmic undertone is accounted for in the mod with great detail.
Because the song is so upbeat, it's enjoyable to play. The mapping of this particular mod also makes it very enriching to play in Beat Saber since you'll also focus on the less emphasized notes.
Personally, I love this song because I'm a big fan of the movie and its soundtrack. The song is also very playable, even at higher difficulty levels, because it isn't too fast of a piece of music.
Pros
Versatile, Upbeat, Pop
Cons
Slow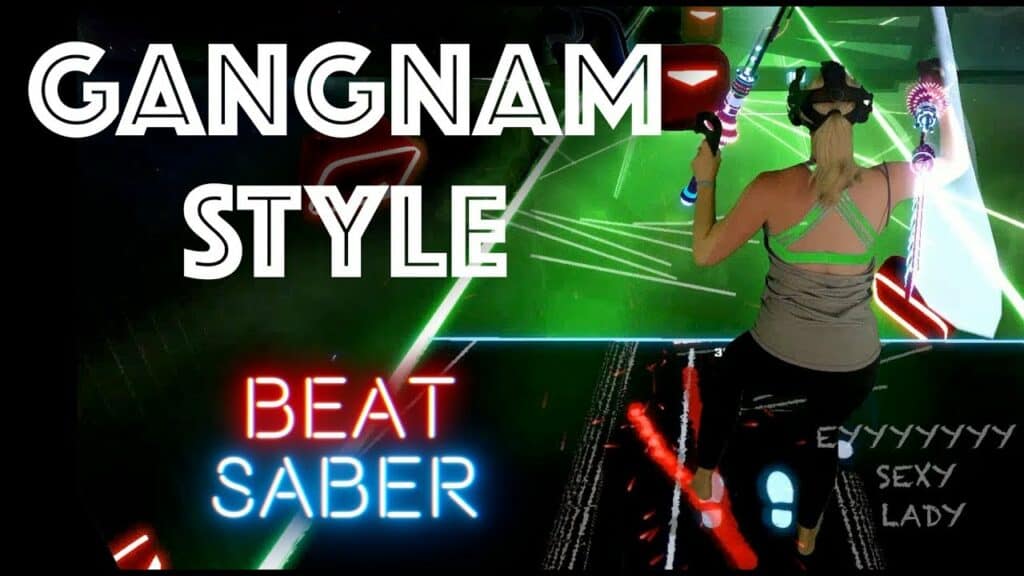 Who hasn't heard this pop banger from 2012? Everyone was introduced to K-Pop as a genre for the first time by PSY, and this is an absolute classic that he dropped.
The song rates an Expert+ on difficulty. If you remember the House-esque beats at the start and the drop, you can fathom why the song is highly rated on the difficulty scale.
The song is a K-Pop song from the early 2010s. There isn't another genre classification that I can give to the song that would do it justice.
I personally remember dancing in school dances to this song when it came on, and it holds a lot of nostalgic value for me. This particular mix by aquafree0 is an excellent render of the song in the game. It should be enjoyable for any intermediate to veteran players.
Pros
Enjoyable, Nostalgic, Fast
Cons
Challenging for beginners
Frequently Asked Questions (FAQs)
Question: Can anyone mod a custom Beat Saber song?
Answer: Yes, but not exactly. You can download and install songs with Mod Assistant, which is usable for any user that opts to mod their game. However, if you're on the latest version of Beat Saber, you may need to downgrade to a version as low as v1.17.
Question: Does every Beat Saber custom song have the same playable difficulty?
Answer: No. Creators will upload some songs with multiple levels of difficulty. This will mean that the number of beats per minute and the number of strikes you have to make with Sabers will also vary.
Question: What platforms is Beat Saber available on?
Answer: Beat Saber is available virtually on all platforms, including Windows, Oculus, and PlayStation VR.
Conclusion
Beat Saber can be modded in several ways. However, the most popular mods for users are the songs they can modify into the game, depending on their preferences.
Users and creators create custom song maps that let you play your favorite tracks on the game to your heart's content. You only need to install Mod Assistant and get the corresponding mod of the song to mod it into the game.
The best songs to mod will always differ for everyone. However, my favorites are Beat It – Michael Jackson, Sandstorm – Darude, and Animals – Martin Garrix.
I hope this relatively short list gives you an idea of how to modify songs in your Beat Saber game. Moreover, I hope you get some clarity on what criteria you want to consider to select the songs you wish to mod on to your game.
Happy slicing!
Continue reading:
Mirror's Edge VR Guide – Playing A Non-VR Game In VR!