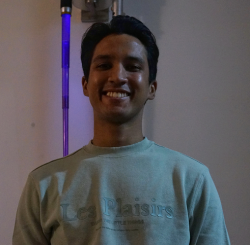 Latest posts by Sanidhya Rao
(see all)
Pokemon as a franchise has developed to a massive scale in 20 years. I still remember playing pokemon red on my Gameboy. To this date, I get excited by the enormous improvements in graphics, soundtrack, and the overall experience of the game each time a new pokemon game is released.
Access to new technology has played a massive role in the improvements in every new game, and it was only a matter of time before Pokemon would come to the world of Virtual Reality. So I thought that it would be a great idea to list the Best Pokemon VR games.
I will be looking into Official, Fan-made, and VR games that have taken clear inspiration from the various Pokemon games.
Bottom Line Up Front
I have played every pokemon game that has been released, from the mystery dungeon games to their bread and butter RPG types games. Pokemon games in VR are an entirely new way to immerse yourself into the Pokemon world. In my opinion, the best pokemon game that has been released would actually be a fan-made game called PokeQuest VR.
PokeQuest VR is a Virtual Reality game playable on the Oculus Quest. It allows you to immerse yourself into the pokemon world. As a game, it may be one of the only Pokemon VR games that do the Pokemon franchise justice, and it is a fan-made game. The issue is that it is still in early access, so the full game is not out yet. 
As a game, PokeQuest follows the old pokemon aesthetic by having 2-D figures as NPCs and Pokemon. It accomplishes its goal of bringing back the nostalgia of the original games and is an online game, so you will be able to play with your friends. It is in early access but allows you to catch, train, battle, and trade within the game.
While PokeQuest VR is the best pokemon VR game that I can recommend to you, there are other Pokemon VR games that you can get.
My Top Picks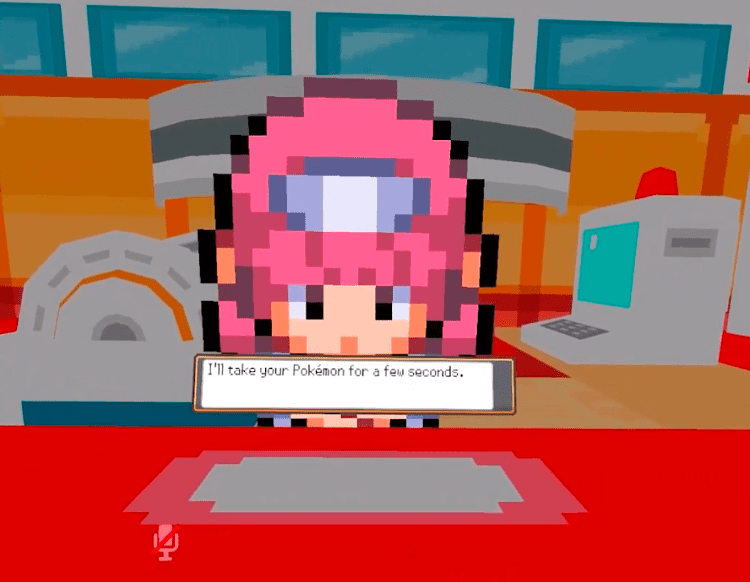 PokeQuest VR
PokeQuest VR is a Pokémon MMO that has been built from the ground up. In the game, players can socialize, trade, battle, and hunt together throughout multiple regions. PokeQuest was designed to bring back the nostalgia of the original games and experience it in VR.
The game is multiplayer only and requires an internet connection to play. The buildings in the game have their 3-D model, but the characters and the pokemon sprites are in nostalgic 2-D. The game is based on Pokemon Fire Red and, to date, has Pokemon till the 5th generation.
PokeQuest is in its early access, so while it is not a complete game, it still has features that will allow you to put your hours into the game.
Revomon
Revomon is a VR game that has taken heavy inspiration from the pokemon games. When I tried the game, it had the same feel as a VR pokemon game with the same objective of catching and training Pokemon. Revomon has the same features as any other pokemon game with trading and battling with other trainers.
It is not a pokemon game, but the team behind it has had experience creating pokemon games. It is mostly the same team that created the Pokemon VR game in 2019, which took the pokemon and VR community by storm.
Revomon is now in the Beta, so it is a more complete game than PokeQuest, but there are still new features and Revomon to be added.
Selection Criteria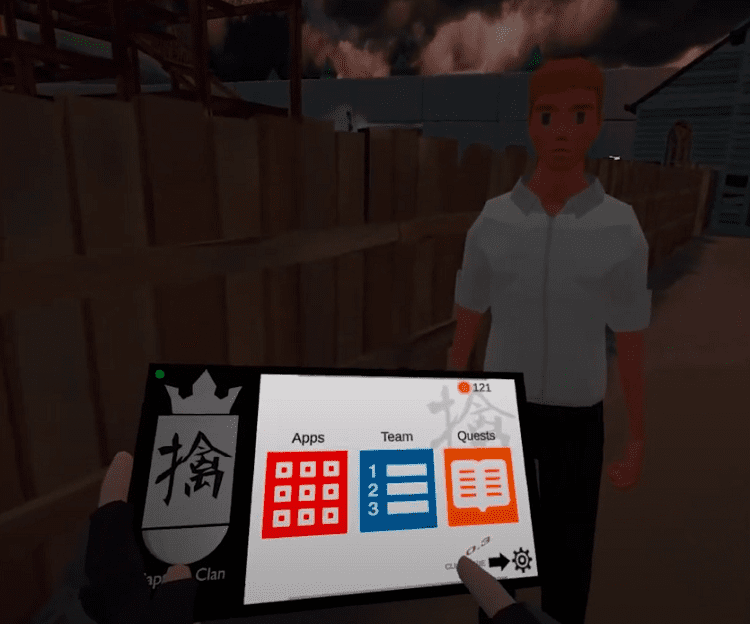 Before we get started, I think I should point out that currently, there are no official pokemon games that are available on VR. So when I give my suggestion of what is the best Pokemon VR game, I have decided to use the following selection criteria.
Firstly, If the game provides that pokemon feel, this is a little vague, but it basically means whether the VR game makes you feel that you have entered the Pokemon world, this can include the aesthetic, type of gameplay, General progression, objective, etc. 
As there are no official Pokemon VR games, the resemblance to Pokemon had to be a criterion. You are here because you are looking for either a pokemon game or pokemon type games, so the VR games' closeness to the actual pokemon games has to be an essential criterion for my selection.
Again, this can be done by the soundtrack, the world itself, the Pokemon or the monsters available for you to catch, etc.
The final Criteria for my suggestion would be whether the game is a finished game or not. I will talk about how complete the game is or at what stage of development it is. We have looked at games that are in their early access and Beta as well.
These are mentioned along with the game. I have also mentioned the caution that you have to use while playing the game in either early access or in Beta, as has been given by the creators. 
Best Pokemon VR Games
PokeQuest VR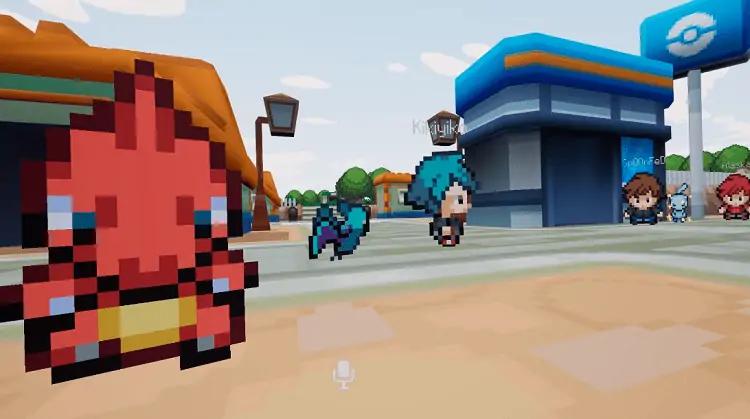 PokeQuest VR is available on the Oculus Quest, and I highly recommend this game. It has an extremely nostalgic feel to it with the soundtrack, the atmosphere, and the general environment of the game. This is to be expected as the PokeQuest VR is based on Pokemon Fire Red.
We have the same starters in Charmander, Squirtle, and Bulbasaur. The map is the same as the Kanto Region as it is based on it. PokeQuest VR has gotten my attention even though it is still in early access because of the many people around me who are very excited about what the game could become. 
PokeQuest VR is a Pokémon MMO that has been built from the ground up as it is a fan-made game. It allows players to socialize, trade, battle, and hunt together throughout multiple regions. It has a nostalgic mixture of the 3-D buildings and the 2-D sprites for the players and the Pokemon. 
PokeQuest VR is currently in its early access, so the game is not finished. I would suggest not having the same expectations as you would have for the full game. The game is updated regularly, and news of what they have planned for the game is given on their discord server and other social media.
There are bugs present in the same and some locked features which are still to be released as it is still in early access. The game's creators have warned its players that because PokeQuest is still in its early access, any progress may be wiped from the game until the Beta. 
Pros
It's the most "Pokemon" game you can find.

It's very nostalgic with the game design and aesthetics.

The creators regularly update it with bug fixes and new content.
Cons
It's in early access, so the game is not complete.

Any progress till the Beta is released can be wiped.
Revomon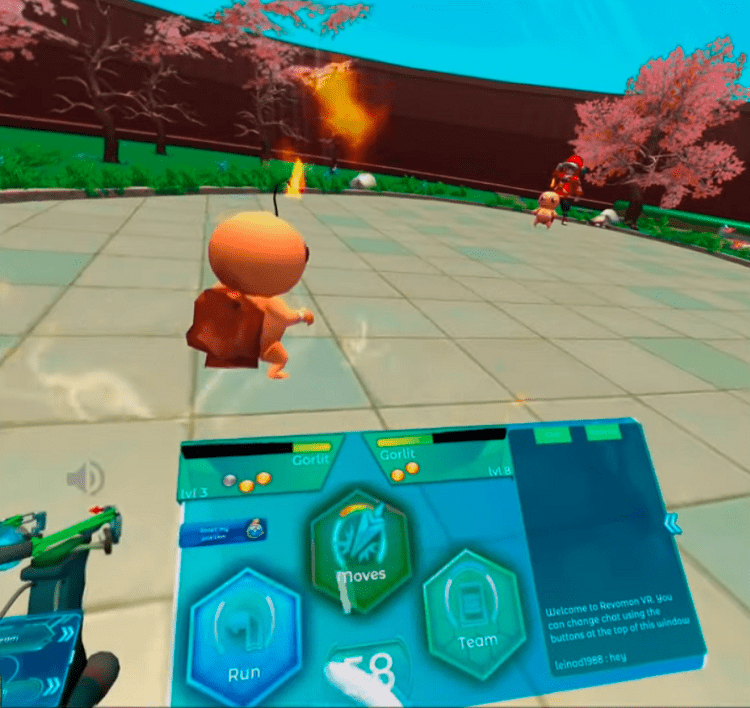 Revomon is a VR game that is heavily inspired by the Classic pokemon RPG game. It is an exciting new online role-playing metaverse. It combines an incredible, immersive virtual-reality experience around collectible monsters.
This game has many things to be excited about as it has also incorporated NFT and blockchain technology, which allows the players to earn while playing. I personally love to try new Pokemon-inspired games whenever I can. It is always fun to explore new lands and catch fun new monsters. 
While Revomon is not a textbook Pokemon game, it still has that Pokemon feel when you play it. This is because of the clear inspiration it has taken from the Pokemon games but now in an online setting. It allows for in-game chat, trade, battle other Revomons, and Battle other trainers.
The resemblance to Pokemon is apparent due to the fact that the team behind Revomon is the same team that was behind Pokemon VR. Pokemon VR was released in late 2019- early 2020 and was, at that time, the Pokemon VR game to have.
It was a fan-made game, but it was something the fan bases of both Pokemon and VR were craving at the time. Sadly due to it being a Nintendo IP, they could not progress with the development of the game for long and so decided to create the new IP of Revomon.
Revomon is currently in its Beta 2.0 period, and so the creators of the game have stated that there are some bugs, but other than that, it is a finished game. It is regularly updated, and the game creators also provide the roadmaps for their development on their social media. 
Pros
Has some feel of a Pokemon game.

Great game, character, and monster designs.

Regularly updated and is almost a complete game.
Cons
It is not exactly a Pokemon game, as there is more emphasis on trading than the game's progression as there is no set end goal.

It is, to an extent, Pay-to-win.
Cartridge Monsters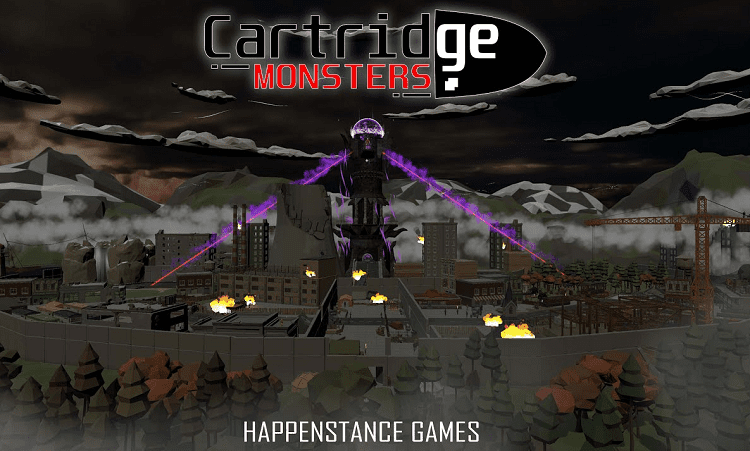 Cartridge Monsters may be the most non-Pokemon Pokemon game I have decided to put here. The game is based on a darker world than Pokemon, which can be noticed by the aesthetics used by the game creators.
Cartridge Monsters is a monster-catching, training, and battling type of game, just like Pokemon. There is a main story to progress through, along with plenty of side quests to keep you distracted. 
Cartridge Monsters has been developed solely as a VR game; thus, all game features are VR based. The in-depth story of the game, along with its side quests, provides for hours of gameplay to train, battle, and catch a variety of monsters.
There are currently 65 unique monsters in the game, with the game creators planning to add more. There are different areas and dungeons to explore, so there is a variety of landscapes and changes in the environment of the game.
Being the only complete game that is mentioned on this list, Cartridge Monsters gives a full experience and doesn't have glaring or game-breaking bugs present in the game, and is being updated regularly.
Cartridge Monsters has all the elements of a Pokemon game with the monster catching, training, and even the turn-based combat that is used in Pokemon games, but I think that the similarities between the two games end there.
Inspiration from pokemon games can be seen, but the decision of the game creators to go in a different direction with the rest of the game should be respected, and honestly, I found the game to be quite fun.  
Pros
It's a complete game that has been developed solely for VR.

Game mechanics are similar to Pokemon.

Regularly updated and has no major game-breaking bugs.
Cons
It's not an actual Pokemon game. There are more differences than similarities.

It's a single-player game as it has no online features to date.
Frequently Asked Questions (FAQs)
Question: Is there an Official Pokemon VR Game that Nintendo has Released?
Answer: Currently, there is no official pokemon game that Nintendo has released. The closest thing that we have gotten to an official Pokemon VR game from Nintendo would be Pokemon Go. 
Question: Where Can You Play the Suggested Games?
Answer: The mentioned pokemon games are available on Quest 2. Some of the games are available on Steam and the Oculus Quest systems.
Question: Are the Games Available as Early Access or Beta Safe to Play?
Answer: With regards to Pokequest VR, only the saved data or your progression in-game may be lost when the beta is launched. Revomon and Cartridge Monsters the games are basically finished games and so there is no threat to the data or the player progression.
Conclusion
I am waiting for Nintendo to release an official Pokemon VR game, and we are really close to it. With the release of Pokemon Go, we saw Nintendo dipping its toes into the world of augmented reality.
With the motion capture technology from the Nintendo Switch, we see a gradual improvement in the technology that Nintendo can experiment with. Till they release an official game, I hope this list has helped you to find the best pokemon VR game that is available right now for you to play.
Continue reading: