Latest posts by Ali Mustafa
(see all)
Hubris VR was one of the most awaited VR games for 2022; ported as a PCVR game, Hubris was termed as a game '"TOO REAL to be VR…". I saw the announcement trailer in March 2021, and I was sold right away! The atmosphere of the game appealed to me because I'm a huge Sci-Fi action-adventure game fan, especially for VR.
Developed by Cyborn B.V, a Belgian game production studio, Hubris VR is a Sci-Fi action-adventure VR game that takes the player to a fictional twin planet system on an extremely important mission to find a fellow agent.
The action-adventure Sci Fi world with evidently amazing graphics and gameplay landed Hubris on my wish list soon after the trailer. I had the chance to play the demo, which exceeded my expectations with epic mechanics to add to the incredible gameplay and graphics.
Hubris finally went live on Steam on 7th December 2022. I had the chance to play the game, and I noticed lots of strengths and weaknesses which I will explain in this explicit Hubris review.
Read on our Hubris VR review to find out if Hubris is actually the 'best-looking VR game of 2022', and is it worth your money?
Out Of This World Story and Setting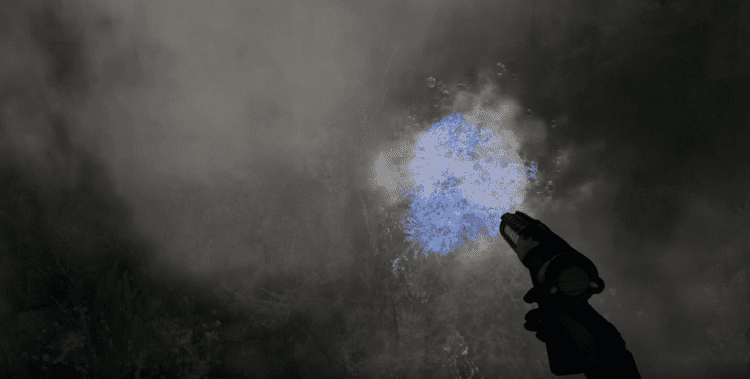 When you enter Hubris, you are in for an 'out of this world' experience – quite literally. The game is based on a fictional twin-planet system.
The story follows a mute protagonist whose spaceship has to land on a dwarf planet as a part of your mission to search for Cyanha, a powerful agent that has gone quiet. You pursue your mission with your ship's pilot, Lucia, by your side, guiding you every step of the way.
While you are just a recruit at the beginning of the game, to thrive on a planet that is in the process of being terraformed, you will need to draw on all of your speed and strength.
The game gets you in the battlefield, and you feel like a genuine OOO agent with the immersive climbing, swimming, and crafting. The game gives you access to a pistol that can turn into a machine gun or a shotgun as you upgrade it. At the same time, a torpedo gun in your arsenal can help you shoot underwater.
I found that the spacesuit that allows you to jump further and breathe underwater, makes exploration very fun.
Navigating On A Strange Planetary System
When it comes to gameplay, Hubris is more than just a typical first-person shooter. There's climbing, swimming, crafting grapples from squid tentacles, and all sorts of crazy stuff going on in the twin planet system.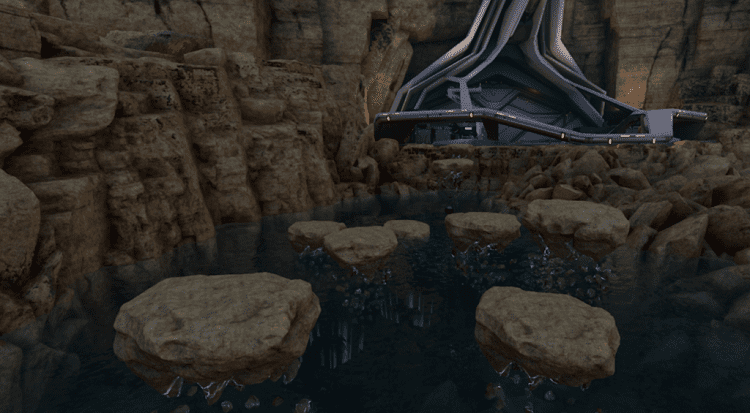 Sit on a comfortable chair or plan in a standing position with wide floor space for the duration of the game, because swimming and climbing using your hands is going to drain you fairly quickly.
The navigation mechanics of the game are noteworthy; this involves the immersion of climbing, swimming, and jumping to navigate around your path. Each bit of exposed rock is perfectly grippable. As a result, you no longer just leap from platform to platform but instead jump and grip onto them. I was performing full-fledged parkour thanks to the high jumps and quick ledge grabbing.
Climbing is extremely easy, and you get used to it early on, but climbing was never the issue; falling is. Depending on the height you've climbed, one wrong move can send you tumbling down.
I got the hang of climbing, and I started doing it pretty fast since the whole climbing animation is very smooth (especially after the patch); I accidentally tripped and gave myself a mini-heart attack, so a warning for the faint-hearted – don't start climbing fast no matter how easy it may seem.
The combination of vaulting, leaping from one platform to another, and grabbing ledges makes for a very fluid parkour, which is something I certainly enjoy.
Gives you The Climb vibes, doesn't it?
I am not a fan of the entire shooting experience Hubris has to offer, though. The aim is all over the place and not accurate, while the entire 'holding the gun beside your head' for reloading doesn't sit well with me at all.
I would be much happier with any other reload animation commonly used in games like The Walking Dead: Saints & Sinners, Pistol Whip, etc. The mechanics for switching between your pistol, shotgun, and submachine gun are well-designed, although firing is a little clumsy.
The gravity mechanics of the game aren't appealing as well. If you throw an object, even after swinging it with all your might, you'll be disappointed by how near it falls. But I guess the environment isn't Earth, so Hubris devs can easily blame the strange astronomical body for the flawed gravity mechanics in the game.
The crafting feature is a unique addition to Hubris; the player comes across machines that convert raw materials to useful tools that help us explore otherwise inaccessible areas. I found it kind of similar to crafting in No Man's Sky, and it enhanced the puzzle aspect as well.
Starry Visuals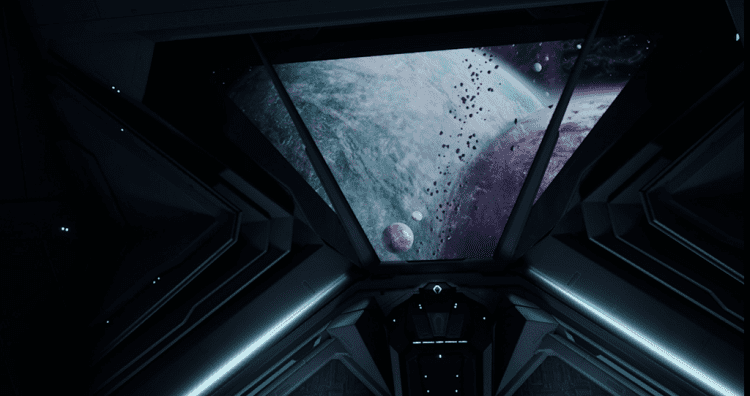 The graphics of Hubris cannot be undermined. The world is incredibly beautiful, and the graphics are appealing. And while the graphics of the game are pretty decent, does it outperform masterpieces like Half Life Alyx, Boneworks, and Medal Of Honor? – No, not for me.
Hubris has great graphics, but I believe it could have been ported as a standalone for Quest 2. Don't take my word for it, though I'm not a VR game developer.
There is a lot of variety and color among the alien plant and animal life. But once inside your spaceship, it's the same Sci-Fi space station design everywhere. The attention to detail is pretty great, as well as the vibrant visuals. Moreover, the underwater flora and fauna are very detailed, with slightly dark (and scary) hues.
I was able to select the highest graphics quality on my RTX 3060, and the game ran smoothly after the day one patch update, which means that a decent 1080p – 1440p card can easily handle Hubris.
Hubris has stunning views and sceneries; I was mesmerized by the view of the strange planet (as you can see from my climbing videos). The underwater is calm, with a peaceful aura (except when the killer squids attack).
Cyborn is the development studio behind Hubris, and they began as a 3D animation studio with expertise in VR and AR development, which explains why Hubris provides a visually pleasing experience. The main drawback is that certain items may have a too-general appearance.
Space Sickness
Hubris takes the player on a journey to a strange planet, with climbing, swimming, running, and jumping across platforms a crucial part of the exploration, which is a huge warning for people that get motion sickness to stay away.
While the game has lots of sudden movement, there are measures you can take in the menu, such as increasing the vignette and adjusting the turn angle to make the game suitable for people who are prone to motion sickness quickly.
My longest playthrough was for about 2 hours, and I felt very slightly nauseous after spending a lot of time swimming underwater. Bear in mind that I didn't adjust the settings to cater to motion sickness at all.
Swimming for prolonged periods and watching dropships pass above with the violently shaking camera can induce motion sickness, but all of it can be avoided if you properly adjust your settings before playing the game. You can feel a little out of control at first, but you will become comfortable with the game's dynamics as you proceed.
I recommend setting the vignette setting to the highest and playing in a seated position with proper ventilation for a comfortable experience if you easily get nauseous in VR.
The Verdict – Is It Your Cup Of Gravi-tea?
Score: 7/10 – Good
I enjoyed playing Hubris, and it's a great game. Did it live up to the hype from the trailers and demo?
The answer is 'No, it did not'.
The glitchy climbing at launch was a huge disappointment for me and made the game unplayable for the first few days since the camera kept panning out of the screen. When the devs fixed the climbing in the patch, I noticed the gimmicky shooting and reloading.
While the graphics are great, they aren't on par with other latest PCVR releases. The biggest issue with Hubris is that it was extremely hyped before launch (we all know how that worked out for Cyberpunk 2077). Hubris VR was overhyped as the 'most realistic game on VR', which is not true.
The story, mechanics, gameplay, and puzzles are great, and once you get invested in the story; the whole game is a fun experience. If you can get past the weird gravity, shooting, reloading, and uninspiring enemies, then I'm sure you'll love the game.
Hubris VR's swimming, crafting, and climbing mechanics are commendable, and they carry the entire game since the first-person shooter aspect is not doing the game any favors.
I hope that with the release of patches, and updates, we'll see improvements in the game. Another flaw I noticed in the game was that there was no intriguing soundtrack/gameplay music to keep the player interested.
Is it worth purchasing? If you love Sci-Fi action-adventure games, then I'd suggest you give Hubris VR a shot. With the almost daily release of patches and bug fixes, I have hope that Cyborn will eventually fix the flaws in Hubris VR.
Pros
A fun exploration/action-adventure game.
Captivating story with interesting characters.
Movement is very fluid; smooth swimming, climbing and leaping.
Crafting is fun and unique.
Cons
Graphics are not on par with the latest PCVR releases.

Shooting aim is inaccurate, and the reloading animation is glitchy.

No music.

No grenades or explosive weapons.
Alternatives
No Man's Sky VR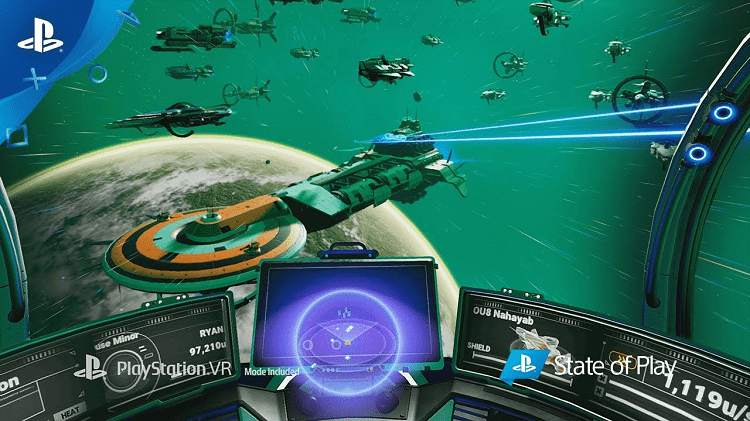 No Man's Sky is a famous PC game which was ported for VR a while back. The Sci-Fi open-world action-adventure had a rocky release, but as time passed, through updates and patches, No Man's Sky VR has made peace with their fanbase with a highly immersive environment and fun gameplay. If you love games with a space setting, No Man's Sky VR will not disappoint you!
Lone Echo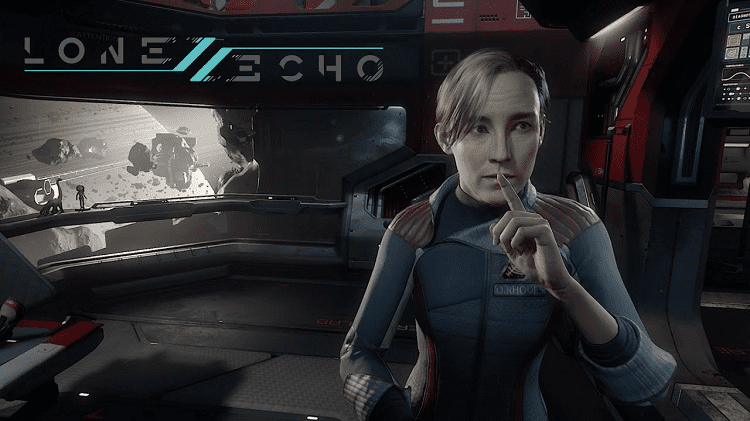 Another Sci-Fi PCVR game identical to Hubris VR is Lone Echo. Lone Echo is one of the most famous Quest 2 VR games, mainly because the free multiplayer version of Lone Echo, which goes by the name, Echo Arena, was a huge hit on the Quest. Lone Echo follows a darker story than Hubris. Moreover, the graphics, story and puzzles are significantly better.
Half Life Alyx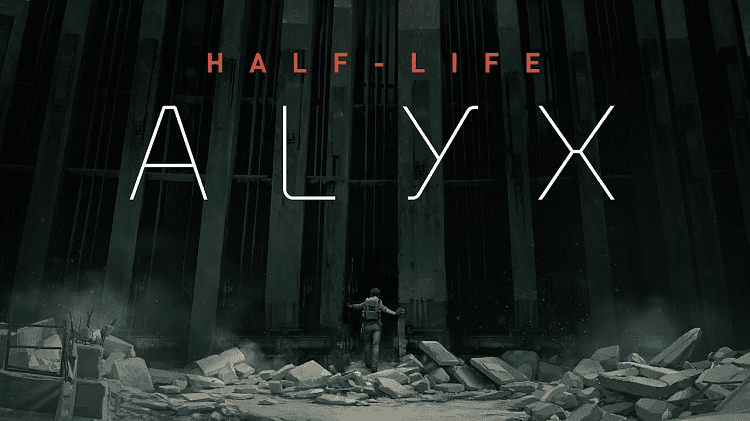 While not based in space, Half Life Alyx is an alternative to Hubris VR since it's based in a Sci-Fi setting as well. Half Life Alyx is a masterpiece in terms of gameplay and graphics. If you have the rig to support PCVR games, then Half Life Alyx is a must-play! Brilliantly optimized and is a benchmark for other VR games.
Frequently Asked Questions
Question: Can You Explore Space In Hubris VR?
Answer: No, Hubris VR is mission-based and doesn't allow players access to the whole map, so it's not completely an open-world space exploration game.
Question: Is Hubris VR free?
Answer: Hubris VR is not free. You can purchase the game on Steam for $12.99.
Question: Is Hubris VR On Quest 2?
Answer: Hubris VR is available as a PCVR game, so you can play it on Quest 2 via Airlink or link cable. Currently, there is no standalone version of Hubris VR exclusively for Quest 2.
Play Log
Ali invested around 3.5 – 4 hours in Hubris VR. He had completed the story halfway when the new patch was released, so he had to reset the progress and start the game all over again to experience it without the climbing glitches.