Latest posts by Ali Mustafa
(see all)
Apex Legends, the 2019 mega-hit free-to-play battle royale, took the world by storm from day 1 of release. Respawn teased the fans of the series once again in 2022 by releasing Apex Legends for Android and iOS smartphones.
Are you ready to play Apex Legends in VR?!
Are you prepared to witness one of the most fast-paced and intense battle royales that VR has to offer?
Well, you can't because Apex Legends hasn't dropped for VR… not yet, anyway.
Sorry for giving you false hope but stick around; I swear the read will be worth it if you're an Apex Legends fan and looking to play Apex Legends (or a game like Apex Legends) in virtual reality!
Since I have you hyped up, let's jump right into it without any further ado.
Bottom Line Up Front
Apex Legends is one of the most successful free-to-play battle royales in the history of gaming. Apex Legends was released in 2019 and gained a lot of positive reception.
People expect that Apex Legends must have been released for VR because it exists on every other platform (Windows, PS, Xbox, Nintendo Switch, Android, iOS).
Unfortunately, Apex Legends VR is only but a dream for battle royale fans. Personally speaking, it seems like a far-fetched idea anyways because using different agents with different powers seems implausible anyways. Not to mention running around in a fast-paced game, jumping from high cliffs, and zip lining across the map won't be pleasant for even the most veteran VR gamers that are masters of countering motion sickness.
If you're still keen on playing Apex Legends VR, then you have the option to download and play Population: One. While the name isn't as amazing as 'Apex Legends,' it's still a great game that has gathered a lot of positive reviews.
If you're a fan of battle royale games and you want to experience a well-made battle royale game in VR, then make sure to give Population: One a try.
How To Play Apex Legends In VR?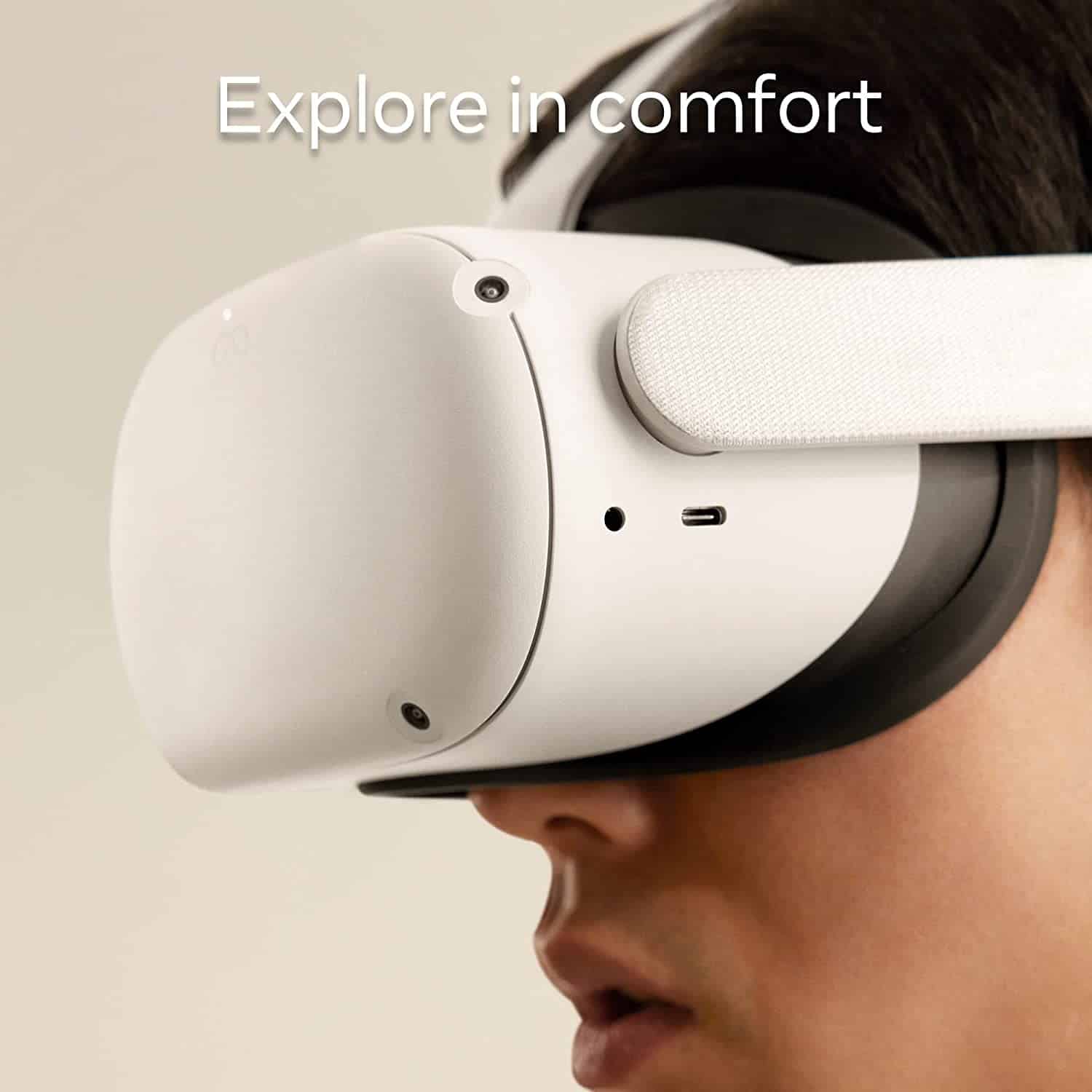 Apex Legends has been gradually released on every single gaming platform by Respawn (except for VR, that is, why you gotta be so mean, Respawn?)
Unlike, Mirror's Edge VR, you cannot mod your Apex Legends game and play it in VR because mods are considered manipulating the game, which is not allowed in online multiplayer games, and modding your online game can result in a permanent ban.
Fret not, my Apex Legends enthusiast! When there is a will, there's a way.
Thanks to BigBoxVR (Yep, the amazing video player on the Quest), gamers around the world can experience Apex Legends gameplay in virtual reality.
Big Box VR released Population: One, an online multiplayer first-person battle royale game on Steam and the Quest store for Quest 2 and PC VR.
Battle Royale is a genre that broke the charts only a few years ago. Everyone wanted a piece of that success, but not every developer was successful in creating battle royales that appealed to the public.
While games like Fortnite, PUBG, Apex Legends, etc., were mega-hits, many battle royales never made the headlines.
BigBox VR needed to be careful with Population: One to ensure that the game was a hit, and they executed it brilliantly! Population: One has been a massive hit on VR, and it was evident from the first few months of its release.
Let's take a dive into the gameplay of Population: One.
Your Squad Vs. The World!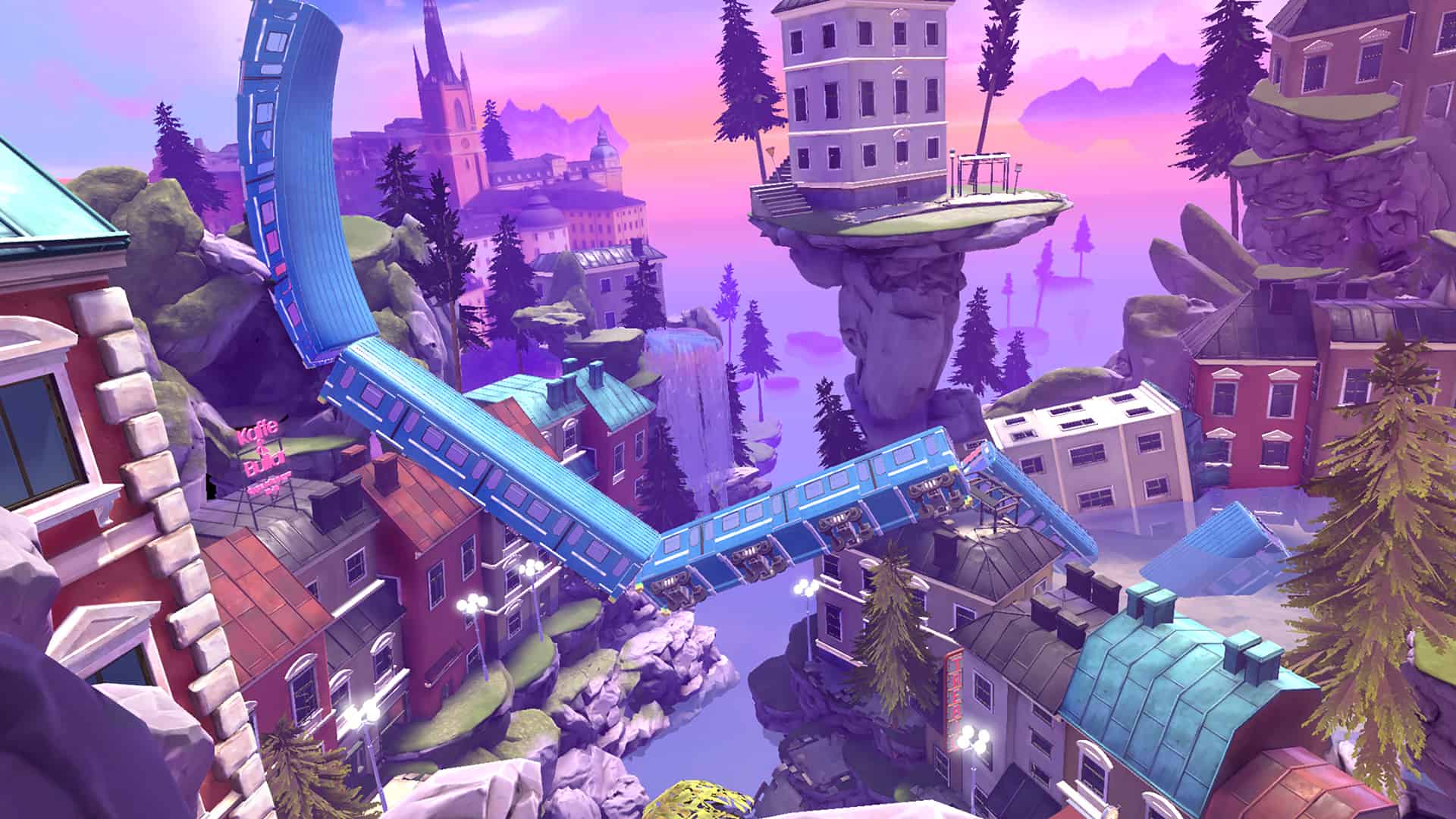 Population: One is the first game to introduce virtual reality gaming with battle royale. The game has been a huge hit. The rules of the game are like any other battle royale.
You choose your avatar at the beginning of the game. The choices are extremely limited, and almost everyone plays with the same avatar. I hope that in future updates, BigBox will add additional avatar choices, customizations, and accessories.
After choosing your avatar and connecting your account, you will see a list of your friends that play the game, so you can add them and create your squad.
You can play with your squad or play solo as well. I found playing with friends to be a much more fun experience, but if you're a lone wolf, have it your way and destroy everyone on the battleground and be the last man standing.
You will land in a lobby of players; after the maximum limit is reached, the game will begin.
At this point, I recommend you get yourself comfortable with the controls, aiming with the gun, and climbing walls.
The controls are smooth, and the mechanics are amazing; all guns can be fired from one hand, and there is an option to melee your enemies if you haven't got any guns or are short on ammo.
After the game begins, the squad leader will choose a landing place in the safe zone and land the team safely there. As with other battle royale games, areas with higher loots are densely populated by other players. If you aren't an expert in the game, I advise you to stay away from these hot spots because no loot is worth it if you can't survive in the crossfire.
The goal of the match is to be the last man standing (or the last squad standing) as the safe zone shrinks or you get bested by another player.
Players that are slow and not vigilant about making their way to the safe zone or collecting high damaging loot will be left behind. Don't worry if you get shot, though; your squad can still revive you and get you back in the game. More so, if you don't get revived in time, don't think that all doors of redemption are closed on you. After you are downed and not revived by your teammates or shot while you're downed, you will turn into a ghost.
Your teammates can still get you back in the game if they collect the AED and find a safe spot to revive you and provide you with some health and weapons (remind you of Apex Legends yet?)
The only way to lose is if your entire squad gets shot down, so make sure your friends are pro players who can tackle enemies while collecting the AED so you can jump back in the game, only to be shot again.
If you don't have friends to join you for a match, you can match up with random teammates and communicate with them to devise strategies and aim to become the last team standing.
The map is huge and packed with tons of exciting locations to explore. As with any other battle royale map, the main map has hot spots where there are rare items and bigger guns, and with any other loot-rich area on the map, most players drop there as well.
Unless you're willing to take the fight head-on, I wouldn't suggest you drop in hot spots like the industrial refinery, rustic farmlands, etc.
The creepy cemetery is a great place to drop because there are lots of items to loot over there, and players drop there as well, but you can find cover behind numerous tombstones placed strategically so you can survive a bit longer as compared to other hot spots.
The game also features tall skyscrapers and outposts so you can gain higher ground to scope out enemies, lure their whole squad into a trap, and eliminate them.
Top structures provide the most strategic advantage, but they make you easily visible as well, not to mention when the zone reaches you; you'll have a long way down to the safe zone.
The game provides you with wall climbing ability which is the main highlight of Population: One (apart from being the first VR battle royale), so you can climb walls in virtual reality! What is this? PUBG or Spiderman VR?
As if shooting, surviving, climbing, running against the clock and danger zone wasn't enough, Population: One has the building feature as well! Yes! The building features the same as Fortnite.
Population: One has taken all the great features from huge battle royale games and combined them into one complete package, and that is for VR! What could be better?
You can build walls or complete shelters to keep yourself safe from enemies as the safe zone shrinks.
VR Battle Royale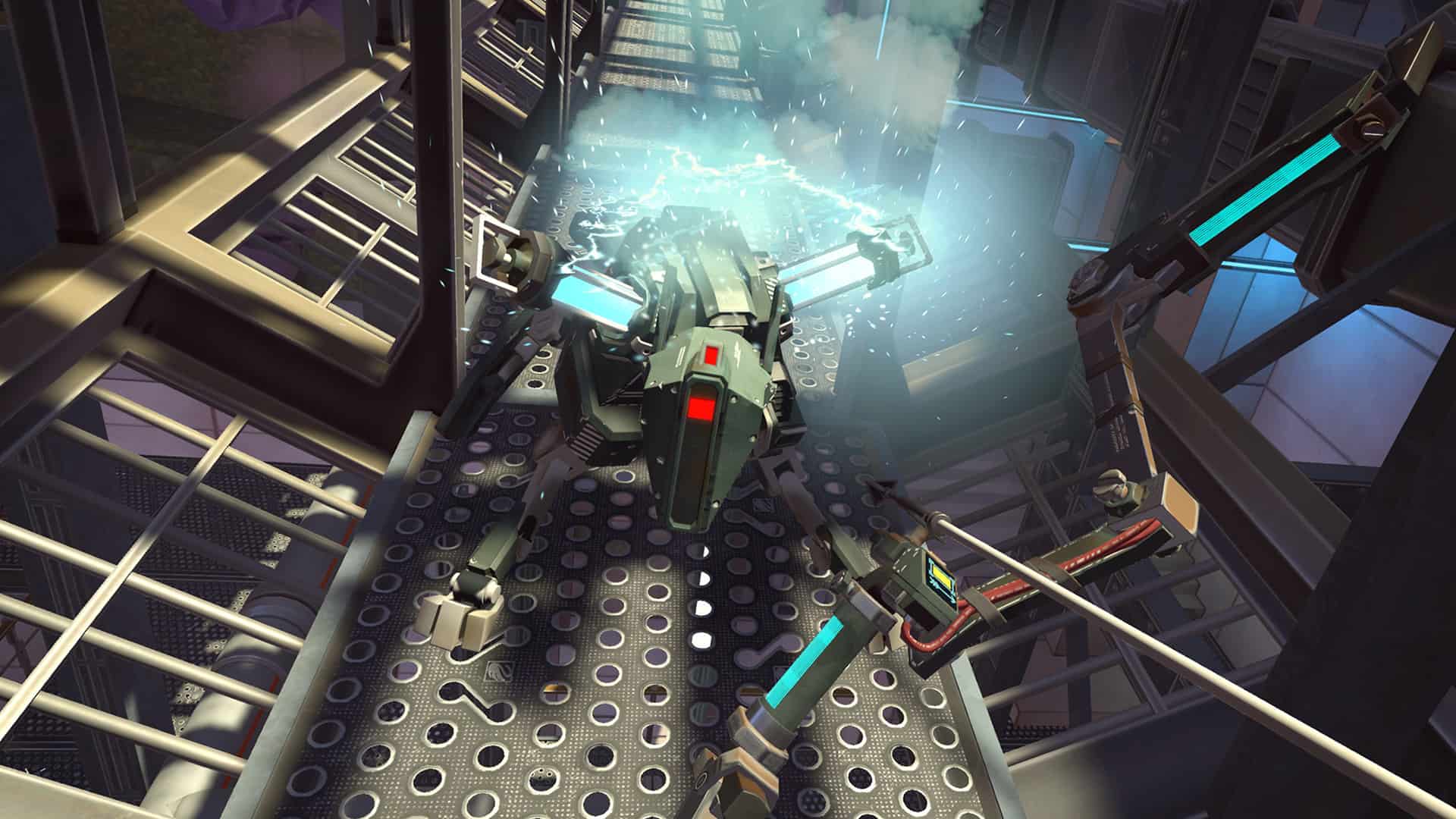 The movement of the game is smooth; you can play in a standing or seated position with your VR headset.
I felt motion sickness at the beginning of the game, but after 5 – 10 rounds, I was shooting enemies without a problem! Important mention, though, I didn't select any VR comfort settings because I wanted to go in full Rambo style; if you're prone to motion sickness, then make sure to tick the comfort settings and reduce them for increased immersion gradually as you feel more comfortable in the environment.
The game gets regularly updated with new features and game modes, which make the game incredibly fun! There are some timed game modes, such as the Team Deathmatch and FFA modes which are only limited-time game modes that everyone seems to enjoy a lot!
The lobbies get occupied quickly, and matchmaking isn't hectic at all. They have a huge player base which is increasing day by day, so there is no need for bots in matches to fill the gaps.
The gunplay and climbing are extremely smooth. However, I did find a problem with the backpack mechanics of taking out and grabbing items from the backpack wasn't smooth enough.
This problem has been easily tackled by other VR games like The Walking Dead: Saints & Sinners, so it shouldn't be a huge problem for BigBox VR to eliminate this problem in Population: One.
Quick drawing weapons from your backpack is very choppy, you will place your hand behind you many times, but the gesture wouldn't be easily understood by the game. While not that big of a problem in story mode games, a fast response is crucial in a multiplayer competitive game.
The haptic feedback becomes problematic from time to time as well, which I believe BigBox will take care of in future updates.
The map is huge, but thanks to quick movement, climbing, and your handy wingsuit, you can easily move across the large map without tiring yourself much.
Every region of the map is unique and appropriately themed to ensure the maximum immersive effect. The giant tower is in the middle of the map, and you can see it from anywhere on the map with ease. Be careful, though; the giant tower, while visible, is also an attraction for every single player on the map. So, if you play on traveling to the tower for rare loot, keep in mind that everyone else is going to be there as well.
The VR comfort options aren't that great for people with severe motion sickness. If you are a person who gets motion sickness easily, then take caution while playing this game because climbing, fast-moving, and deploying the wingsuit can mess will cause motion sickness more quickly than any other game out there.
Where To Buy?

Population: One is available to buy as standalone on the Quest 2 on the Quest Store, while you can buy it for PC VR as well on Steam.
For $29.99, it's definitely worth every penny!
FAQs
Question: Is Apex Legends On VR?
Answer: No, not yet, at least. Apex Legends has been released on almost every platform except for VR. I am hopeful that Respawn will port Apex Legends for VR, but till then, you can enjoy Population: One, which is no less than Apex Legends VR.
Question: Is Population: One, Apex Legends VR?
Answer: No, Apex Legends was created by Respawn, and it has not been ported for VR, while Population: One is a different game created by BigBox VR, only for the Quest and PC VR.
Question: Is Population: One Cross-Platform?
Answer: Yes! Population: One is cross-platform with other VR headsets such as the Rift, HTC Vive, Valve Index, etc.
Conclusion
Apex Legends has gathered millions of players worldwide, a lot of which hope to play the masterpiece on their virtual reality headsets.
Unfortunately, Apex Legends hasn't been released or announced for VR, which is why battle royale enthusiasts look for an alternative for VR. Population: One stands out from the rest battle royales because it is the first VR battle royale to be released.
Population: One received a lot of positive reception, and it has undoubtedly been a major success. So, if you want to experience Apex Legends on VR, Population: One is the closest thing you will find because it is unparalleled in VR battle royale and the freedom and movement are unrivaled.
I hope you found this article fun to read.
Continue reading:
Lone Echo Game Guide – Lose Yourself In Space!
Thrustmaster T16000m Guide – Is It Worth Your Money?