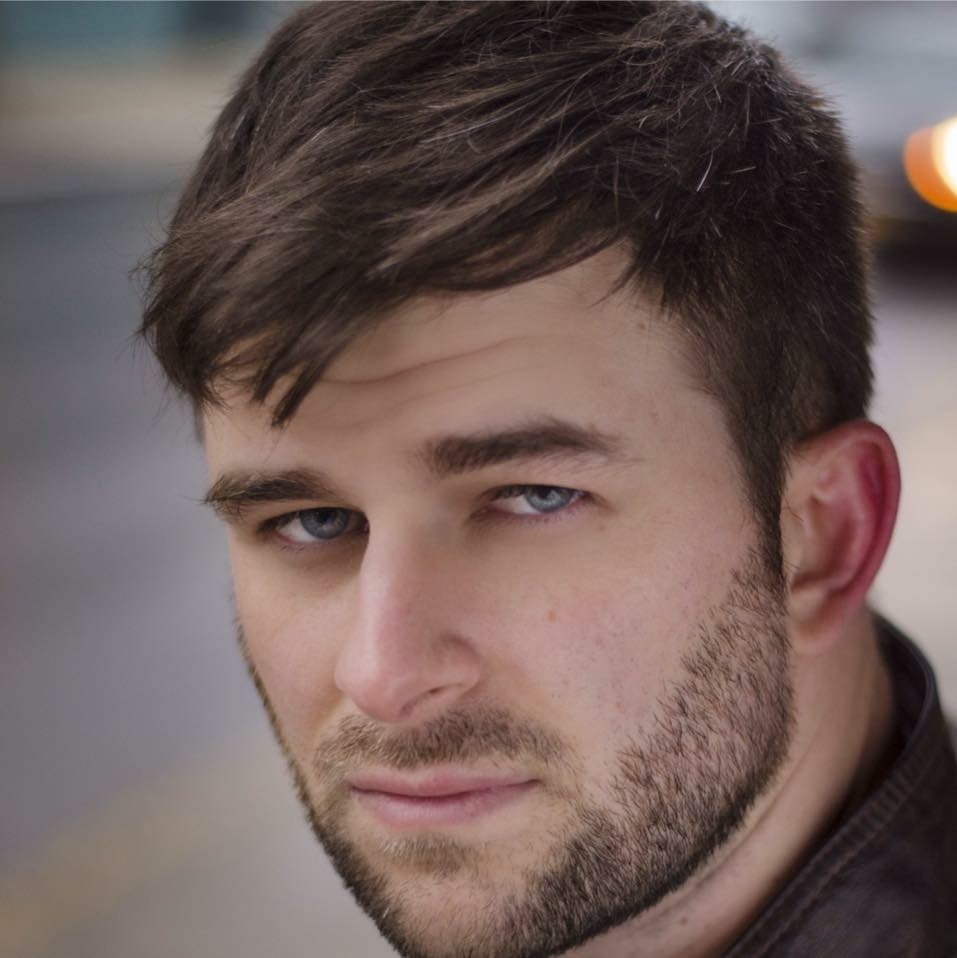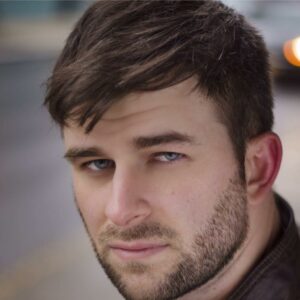 Latest posts by Adam Braunstein
(see all)
VR has become more and more popular since it was released to the mainstream back in 2016. While it's still definitely considered a niche type of gaming, in recent years, both its graphics and mechanics of it have gotten better and better to the point where it's one of the must-try experiences in the world of entertainment today. There are so many headsets available, though, so figuring out which one is right for you is a tough thing to figure out at first.
I've been in the VR world since 2013 with the initial Oculus prototypes and have watched this wild form of gaming evolve from something that felt decades away in terms of viability to one of the most accessible and fun-to-experience forms of entertainment. I own several different headsets for various platforms and utilize each of them in different ways.
Finding all the headsets in one place from a trusty provider is a tough task, but luckily, Amazon is one of the places that has an incredible selection of VR headsets to choose from. We're going to figure out which is the best one for you and why.
Selection Criteria
Strong Visuals
Size of Game Library
Playability
Setup and ease of entry
Bottom Line Upfront
The best headset you can get from Amazon is the Oculus Quest 2. It's a fantastic headset that offers an amazing amount of flexibility whether you want to play it on PCVR or as a standalone headset. It's also on the lower end cost-wise, so you'll be able to purchase and play far more games off the bat compared to the other pricier headsets.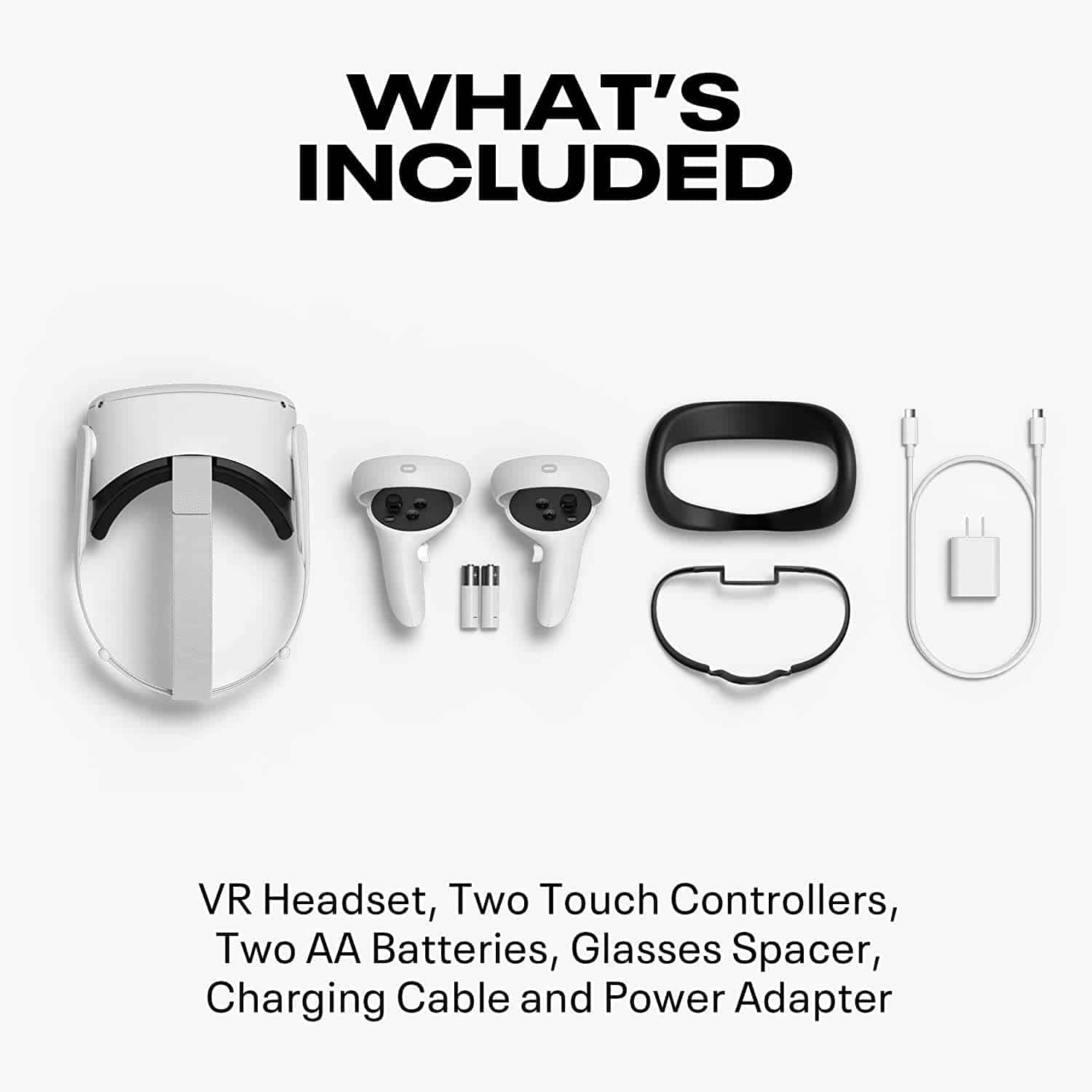 In terms of innovation in the VR industry, no headset has managed to innovate more than the Oculus Quest 2. The big boundary for a lot of people in VR is the moveability, and no headset provides it better than the Oculus Quest 2. Here, you get absolutely no wires to restrict your movement, and in turn, this makes the Oculus Quest 2 incredibly accessible for those stepping into the VR world for the first time.
What Makes it Great?
The Oculus Quest 2 is playable as its platform, which means you don't have to buy a pricy PC to play it. You have a pretty sizable library of games available to you as soon as you plugin.
You have a variety of genres available to you as well, from shooters to exercise games and even full-fledged RPGs. There are also multiplayer titles as well, and you'll have plenty of company to play with as the Oculus Quest 2 currently is the most popular VR headset in the world.
In addition to this, you can also connect your Oculus Quest 2 to your gaming PC if it's equipped to handle VR. This turns your headset from a standalone one reliant on the Oculus Games Store to a PCVR headset capable of all the high-quality graphics a headset of that caliber can provide, along with an almost endless library of games between the Oculus and Steam libraries.
What Might Keep You Away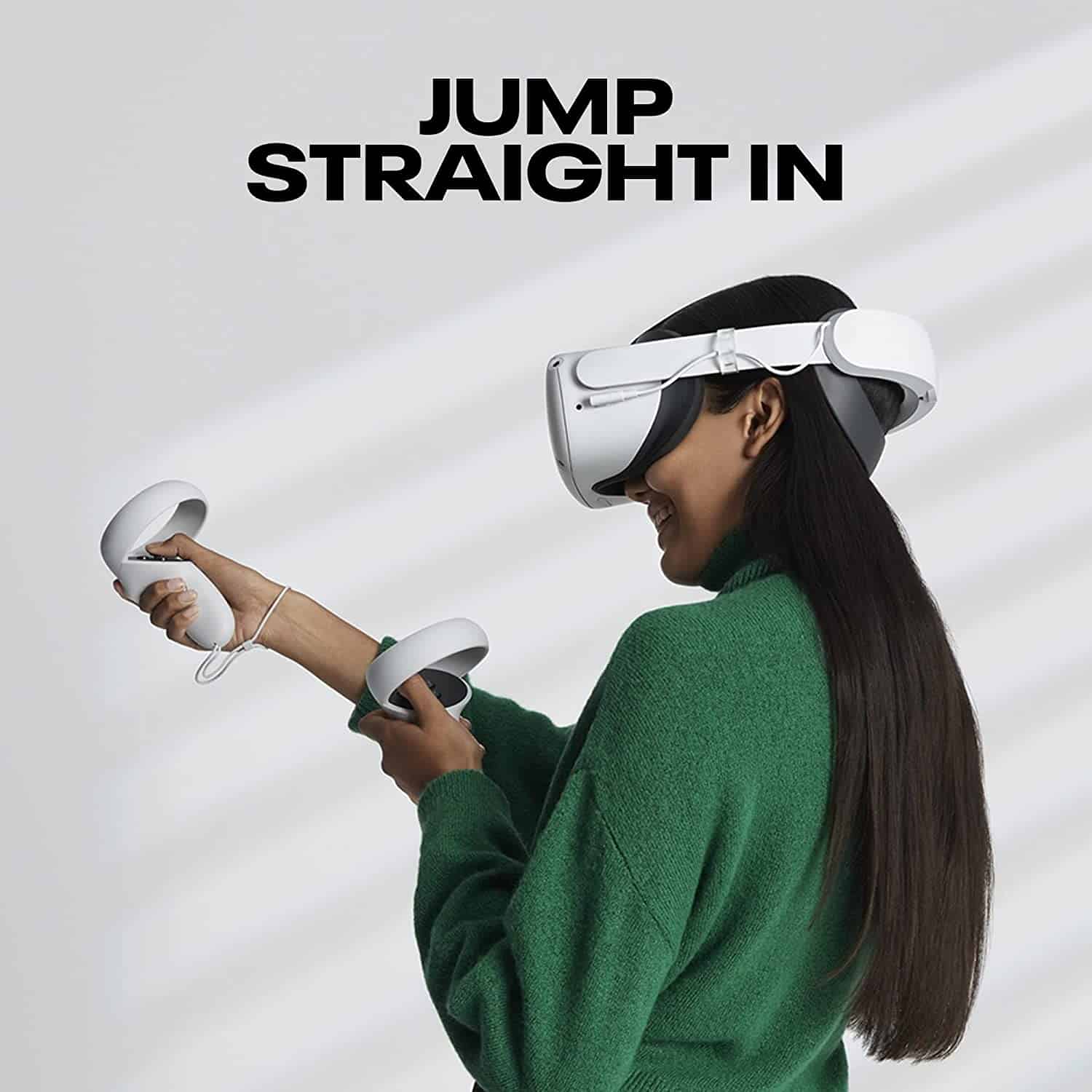 Although it can hook up to PCs, the somewhat lesser graphical ability of the headset is still apparent when compared to other giants in the VR world, so if you're a PC user ready to try out VR and you want the top of the line graphics and performance, the Oculus Quest 2 likely isn't going to satisfy those needs.
There are also no headphones involved with the Oculus Quest 2 upon your initial purchase, so you'll have to buy those separately.
Comfort is also an issue here, as the initial strap the headset comes with is simply unusable. You will have to pay a little bit extra to get a replacement strap that will sit on your head, and not everybody will be thrilled about that.
Pros
Wireless
Lightweight Headset
Long controller battery life
Ability to use as PCVR Headset
Portable
Cons
Lesser Graphics than other PCVR Headsets
Small Controllers
Shot Headset battery life
Uncomfortable strap

Thinking outside the box is important in VR because while the big names like HTC and Oculus can easily sway you in their directions, you'd also be smart to check out the lesser-known types of VR headsets such as the Samsung Odyssey Plus. This headset is a Windows Mixed Reality Headset, and that means it has its cliffside screen to choose your games from as well as unique controllers to boot.
What Makes it Great
The Samsung Odyssey Plus has the best visuals I've seen in VR. This isn't because of the best resolution or best technology, but rather the colors the headset provides. I've seen the best VR has to offer in terms of screens and whatnot, but nothing has been able to replicate the amazing color you get here. The purest blacks and brightest reds come bursting through your lenses with such detail that you'd swear it's real.
You have access to the entire Steam library as well as Oculus and HTC Vive game libraries available as well. There are no specific games for the Samsung Odyssey Plus, but the majority of the games on Steam will have their controller setups adapted to work with your controllers, so there won't be much to worry about in that regard.
There are also built-in headphones with impressive bass to them that make the action feel more real. The controllers are also a huge plus here as they feel weightier and larger than other VR headsets, which makes the act of holding a sword or gun in a game feel more real comparatively.
What Might Keep You Away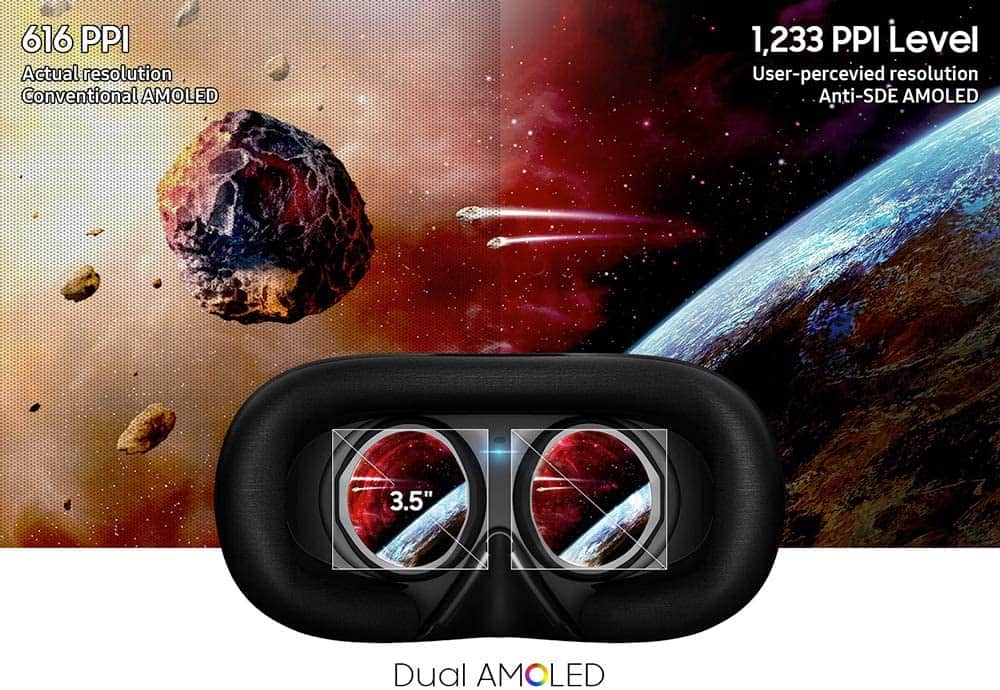 It's not a brand name in the VR world, so you might be scared off by that simple fact alone. Some indie games will not have an immediate Windows Mixed Reality setup for your controller, so you might have to manually input the controls via Steam.
In terms of visuals, they are incredible, but that's after a fair amount of tweaking. This involves super sampling tweaking, among other things, and not everyone is as savvy with that kind of thing, and if you don't tinker with it a bit, the visuals look a bit blurry in some instances.
Comfort-wise, it's a bit of a heavy headset compared to others, so some people might find it to be a strain on their neck after long hours of use. You shouldn't play VR for too many hours in a row anyway in general, though.
Pros
Incredible colors
Weighty Controllers
OLED Screen with high resolution
Built-in headphones
Cons
Heavy Headset
Controller battery life is poor
Not optimized for some games
Takes tweaking to get ideal visuals
Poor tech support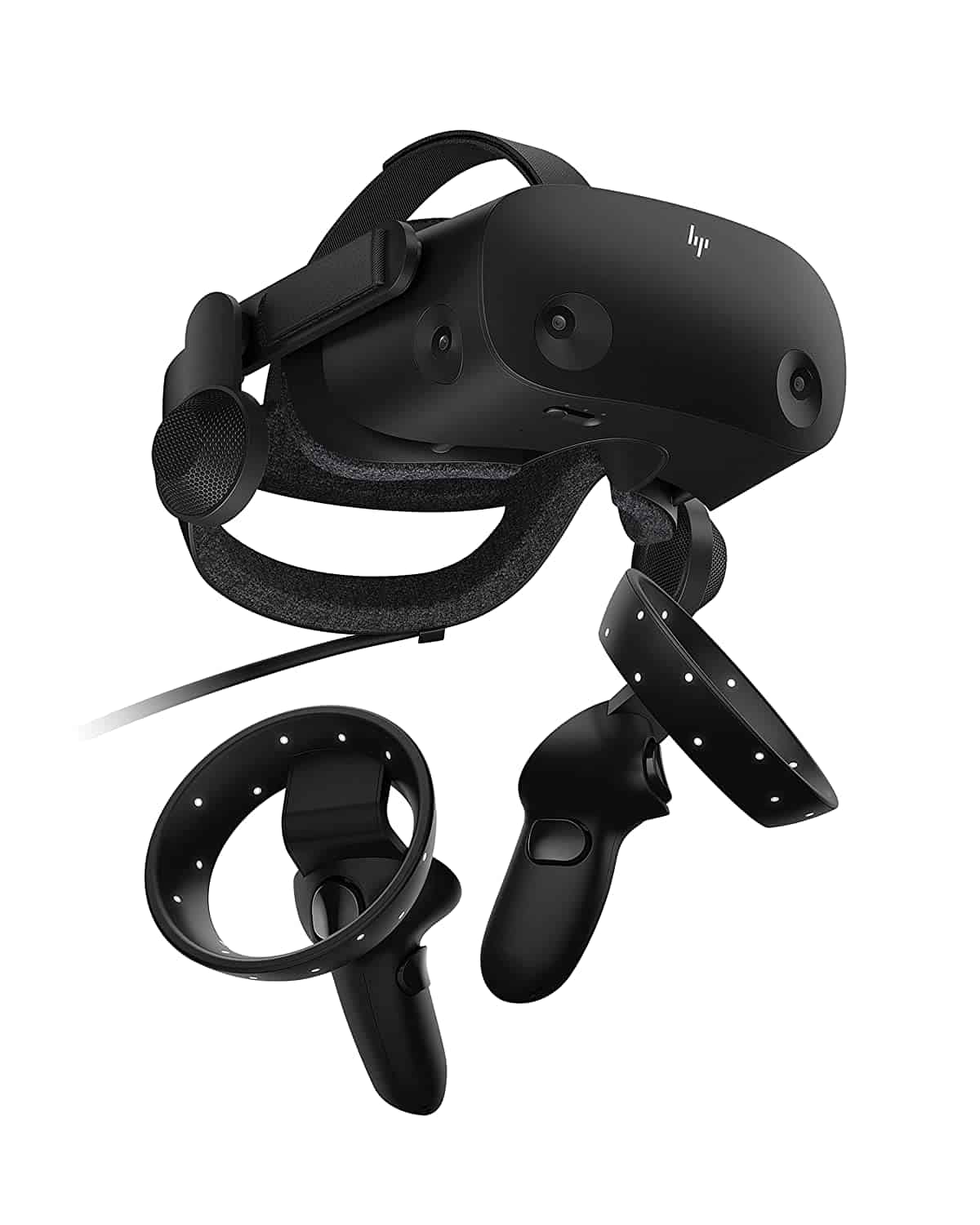 If you like the new hot product, then the HP Reverb G2 will be the headset for you. This headset also comes from Windows Mixed Reality, but it's far and away from the most popular one they've ever produced. Here, you get incredible resolution mixed with an excellent tracking camera to combine for what, according to many, is the ultimate VR experience.
What Makes it Great
The HP Reverb 2 just feels like you're playing with something created from the future. It's got an incredibly well-running system supporting it, and the performance you'll get on this headset is just outstanding. You also get elite inside-out tracking that's done via the headset itself, so you don't have to worry about your controllers going out of view or anything of the sort.
You also get adjustable lenses, incredible headphones that bring the action even closer to you, and some great controllers that have sufficient battery life to them. They are also weighty and feel better than some of the smaller ones available to you, though this is a preference thing.
The entire Steam library, as well as Oculus and HTC Vive libraries, are available to play on the HP Reverb 2, although the Oculus and HTC Vive libraries require third-party software to get going.
What Might Keep You Away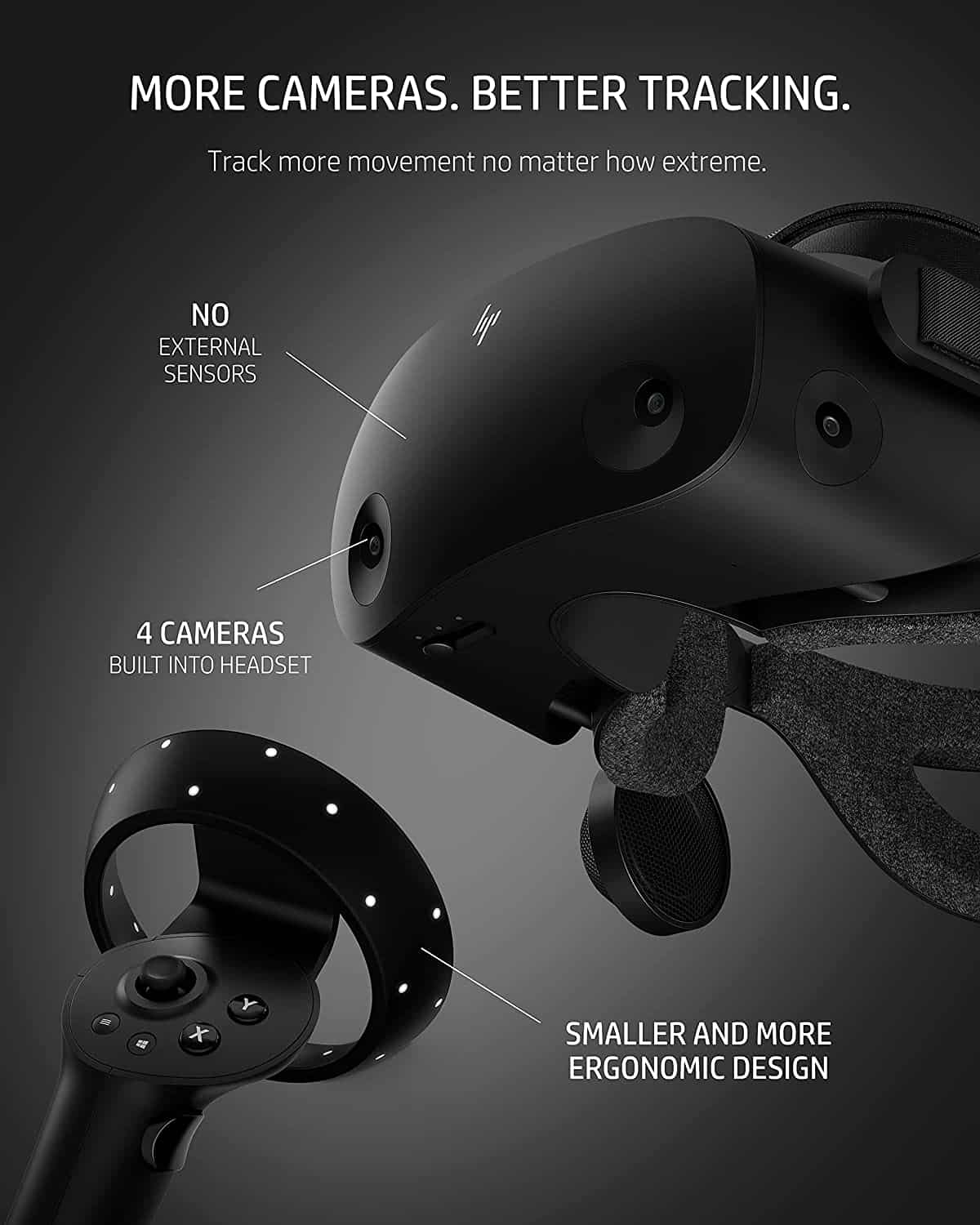 Although the resolution is outstanding here, the colors do not come through as crisp or as bright as the Samsung Odyssey Plus, and that means the black levels aren't as clear, so for VR players who enjoy space games a lot, you might want to look elsewhere.
The battery life of the controllers is also a bit on the weaker side, but you can remedy this pretty easily by buying rechargeable batteries, which are recommended to have for any VR controller that requires them.
Pros
Incredible visuals
Nearly perfect tracking
Weighty controllers
High FPS supported on medium strength gaming PCs
Cons
Colors are somewhat dull
LCD Screen means slightly lower resolution than Samsung Odyssey Plus
Improper weight balance in the headset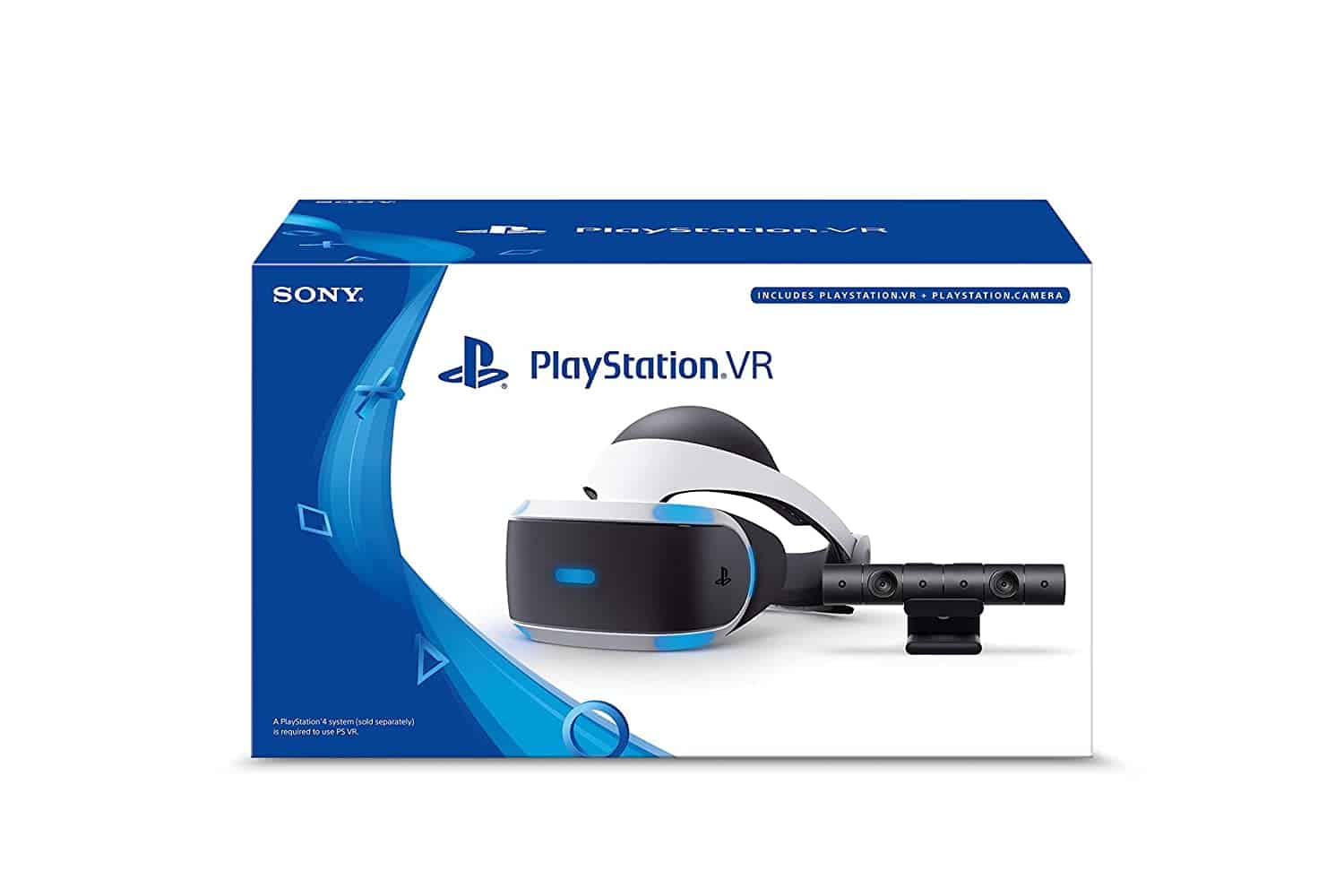 Not everyone has a big rig gaming PC capable of handling VR, and not everyone wants to spend the thousands of dollars they cost these days. Some gamers just have a PS4 and are happy with that, and for them, the Playstation VR is the best way to jump into VR for the first time. While it's certainly a little bit harder to set up than other headsets, you're getting an excellent product here.
What Makes it Great
The PSVR comes with some solid resolution to its lenses and great color as well. You also get a huge library of games to choose from, including a ton of PSVR exclusives that can't be played on any other headset, such as Iron Man VR, Blood and Truth, and Farpoint.
The controllers for the PSVR are the PS Moves, which some take issue with, but for me, I've found the weightiness and size of them to be an awesome way to burn calories and get a good arm workout while playing, making my sword swings in VR feel more measured because of it.
You can also adjust your eye distance digitally here, making sure you get the most accurate visuals possible. The headset itself is very comfortable and comes with a set of headphones, and unlike most VR headsets, you can detach these and add them on your own if you prefer.
What Might Keep You Away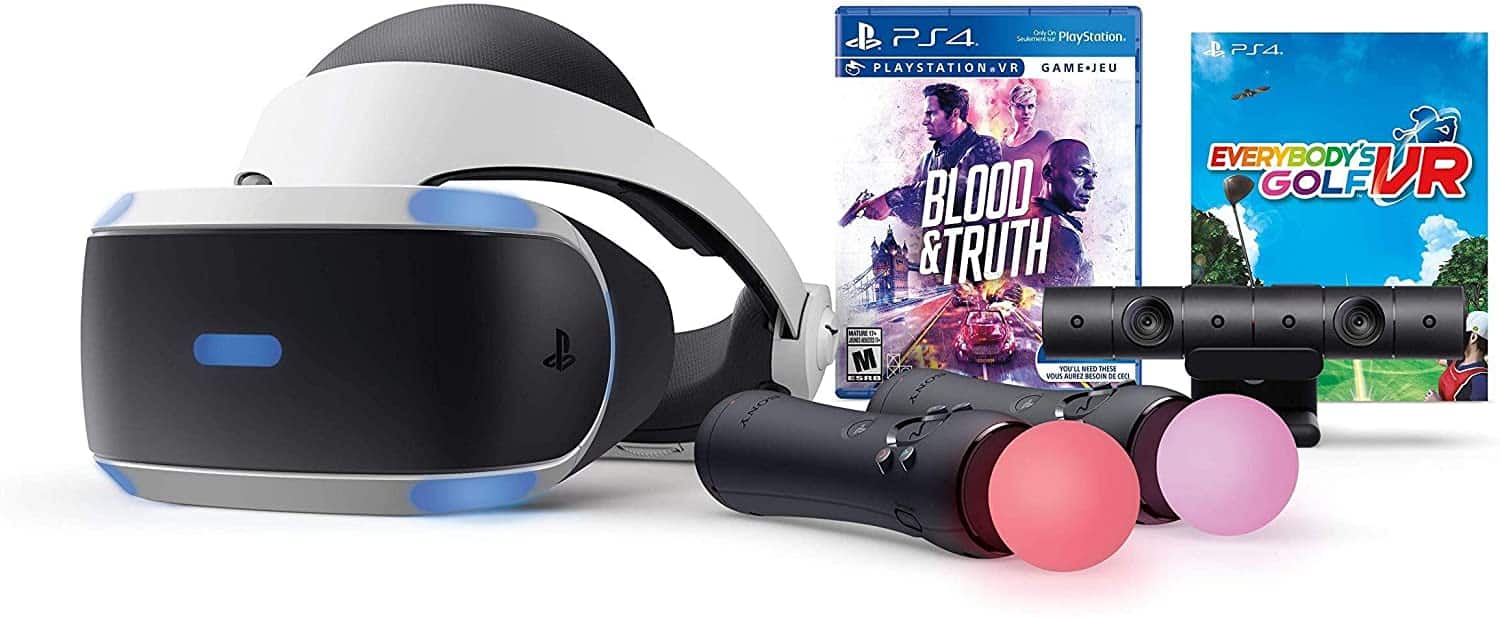 The PSVR is a pain to set up, and once you have it ready to go, you'll find that your movement is severely restricted by the camera that tracks your headset, which you will place on a wall or on top of your TV.
There are also tons of wires involved and the most annoying of which hang off your headset, giving it a pulling feeling that is less than pleasant after several hours of play.
The visuals are solid, but there is a noticeable screen-door effect on the lenses that can be distracting and will often take you right out of the immersion of the experience. There is also a smaller field of view here than the other headsets on the market, which might be an issue to VR vets, but not so much of one to those new to the medium.
Pros
Unique titles exclusive to PS4
Smaller entry fee
Large controllers
Incredible variety of game genres is available
Cons
Annoying setup
Limited playspace due to camera
Controllers lack analog stick
Lesser visuals than competitors due to old PS4 tech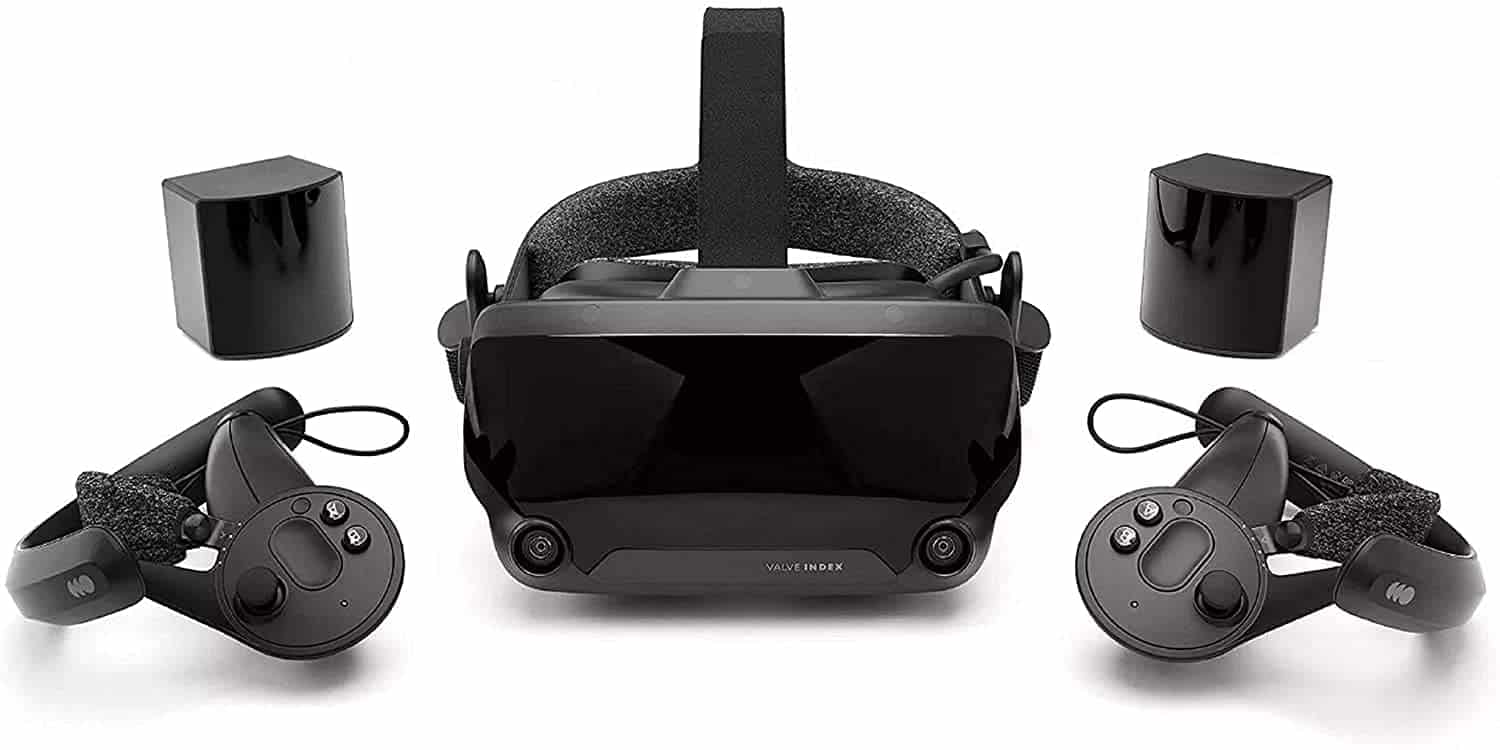 The Valve Index can be looked at as the shining achievement of the VR industry currently. It's about as complete as a VR headset can be in this day and age and playing it is truly a one-of-a-kind experience. To start, the headset comes with Half-Life: Alyx, one of the best VR games ever, already installed, so you know you'll be getting your money's worth here. You also get top-of-the-line VR tech, incredible visuals, and an almost endless library of games to choose from.
What Makes it Great
The Valve Index has the best tracking of any VR headset around. It uses two base stations to track you around your play area, and not only that, but it can track your hands and entire body as well. That means you can put the controllers down and just use your hands in VR, which is a truly memorable experience even if it's not fully utilized by the majority of games just yet.
The big selling point of the Valve Index is the Valve Knuckles controllers. These things are just elite in every possible way, and the comfort here is unparalleled, so while you might not have the feeling of holding something heavy that other headsets may have, you'll be able to play for long periods without having to worry about hand cramps or soreness creeping in.
You get the best graphics in VR, period, here. The crispness of the visuals is just unreal and is easily comparable to some of the best flat-screen gaming available. The performance is impressive, too, offering incredibly fast FPS that will have your games devoid of any stutter or framerate dips.
You will have access to the entire Steam library here, too, so that provides a pretty much endless amount of games to be played on an incredibly powerful headset.
What Might Keep You Away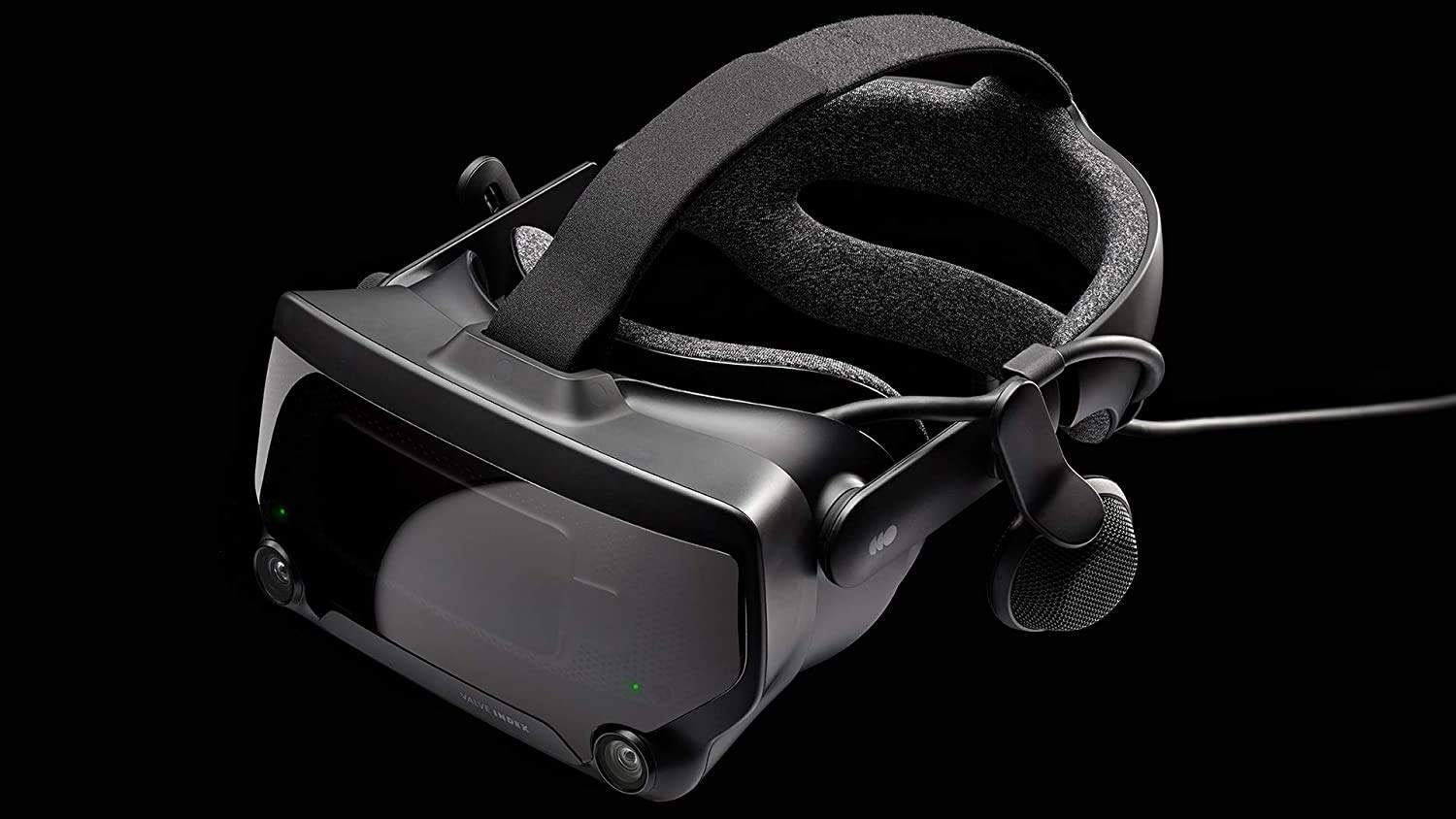 The cost of the Valve Index is generally $1000 plus. This can vary depending on where you get it, but this price of entry is pretty lofty to most people. That's also not even considering the thousands you'll need to spend on a PC that can even handle the headset.
The Valve Index is known to require a pretty high-quality gaming PC to run properly, so don't go grabbing this headset if you're a mid-tier gaming PC owner, as you likely won't be getting the performance you're paying for.
The colors are a bit weak on the Valve Index, which is more than made up for by the incredibly clear visuals with basically no screen-door effect,
There is a bit of a setup and a sweet spot to find with the Valve Index, so that means you're going to have to have a good amount of space available to you to get the most out of it. For those with limited or just standing-room-only space available, you won't get the best experience out of this headset.
Pros
Incredible visuals
The most sophisticated controllers in VR
Comes with Half-Life: Alyx
Amazing field of view
Cons
Needs high power PC to work properly
Pricey
Controllers might be too light for some people (me)
Weak color vibrance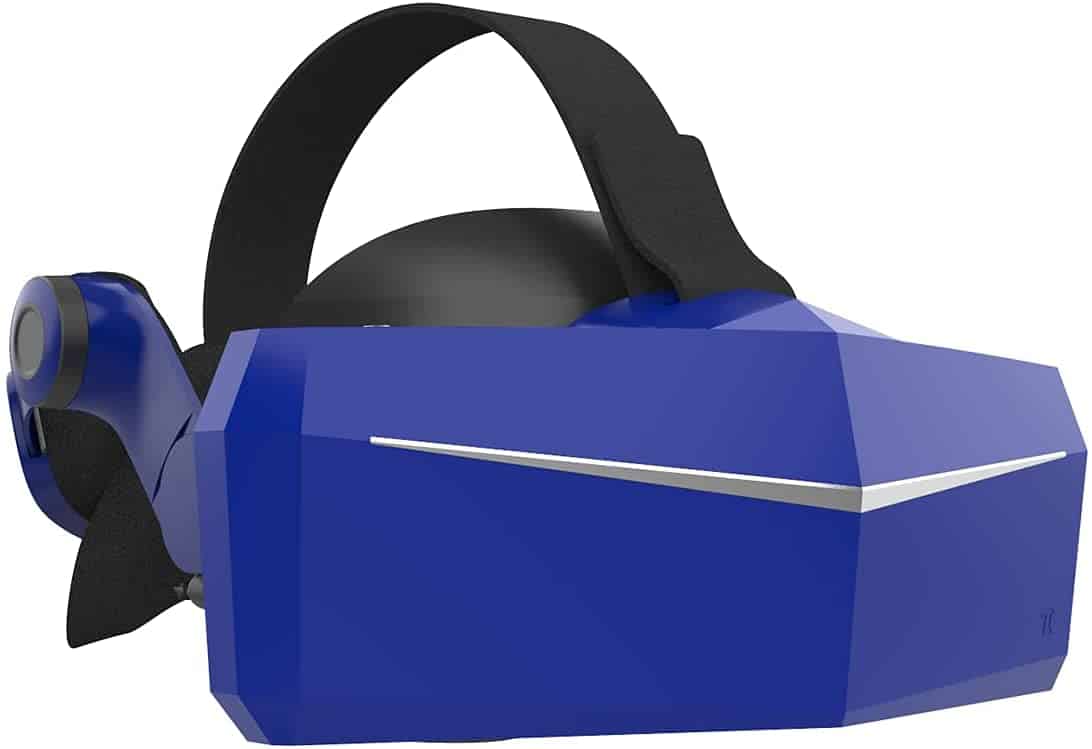 For those who want to find a top-of-the-line headset and don't care about the cost, there is only one headset that matches what you're looking for. The Pimax is an absurdly powerful VR headset that offers you incredible visuals and the best field of view of any headset ever made. There is a ton to love here, so let's see why it's right for you.
What Makes It Great
The Pimax completely erases the screen door effect that appears in the majority of headsets, but in addition to that, it provides a truly massive field of view that gets rid of the goggle-like effect that is often seen in VR.
You would think that the crazy field of view would mean a slightly reduced visual quality, but the opposite is true. You have multiple options for resolutions here, but only the highest one will give you elite clarity.
Any PCVR game is playable with the Pimax 8K, so that means all of Steam and the other game stores can be playable in it. To make things even better, any controller that's used by other VR headsets, except the PSVR and Oculus Quest 2, so it's the jack of all trades of VR headsets.
What Might Keep You Away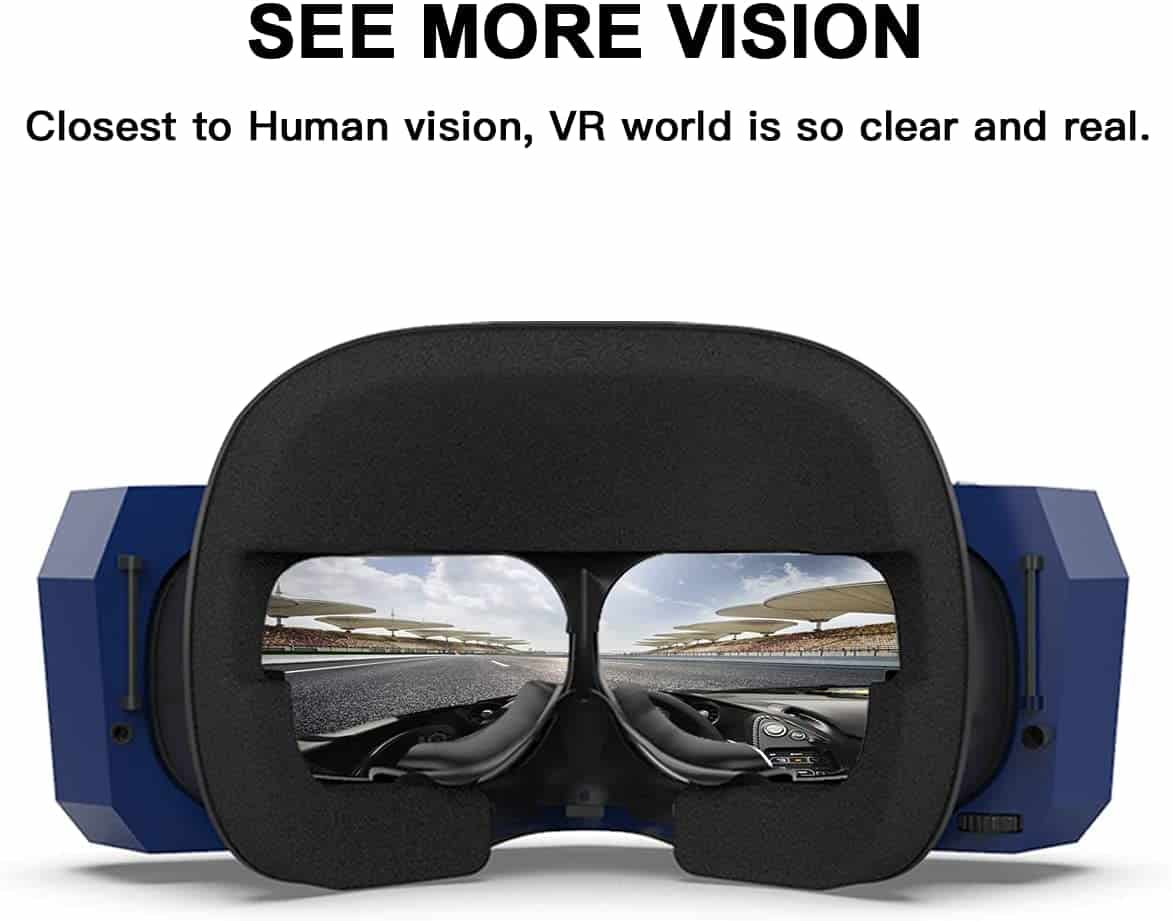 The Pimax 8K is very expensive. You might see it for under $1000, but usually, it's far north of that, and that's not even discussing the rig you'll need to get this headset running at full resolution. Having tried it on both a 2070 Super RTX and a 2080 RTX graphics card, I would not buy this unless I had 2080.
The reason is that the lower resolution modes don't give you the best experience and the reason you're paying big for this is because of the incredible visual quality that the full resolution mode has to offer.
Comfort-wise, this is easily the biggest headset I've tried, and there is a slight weight in the front of your face that will undoubtedly cause some strained necks after a while.
Pros
Unmatched visuals

Flexibility to use any VR controller on PCVR

Unmatched field of view

Compatible with any game
Cons
Expensive

Requires high-end gaming PC to run at the highest resolution

Poor weight distribution at the front will cause fatigue after a while

Difficult to find
My Favorite Headset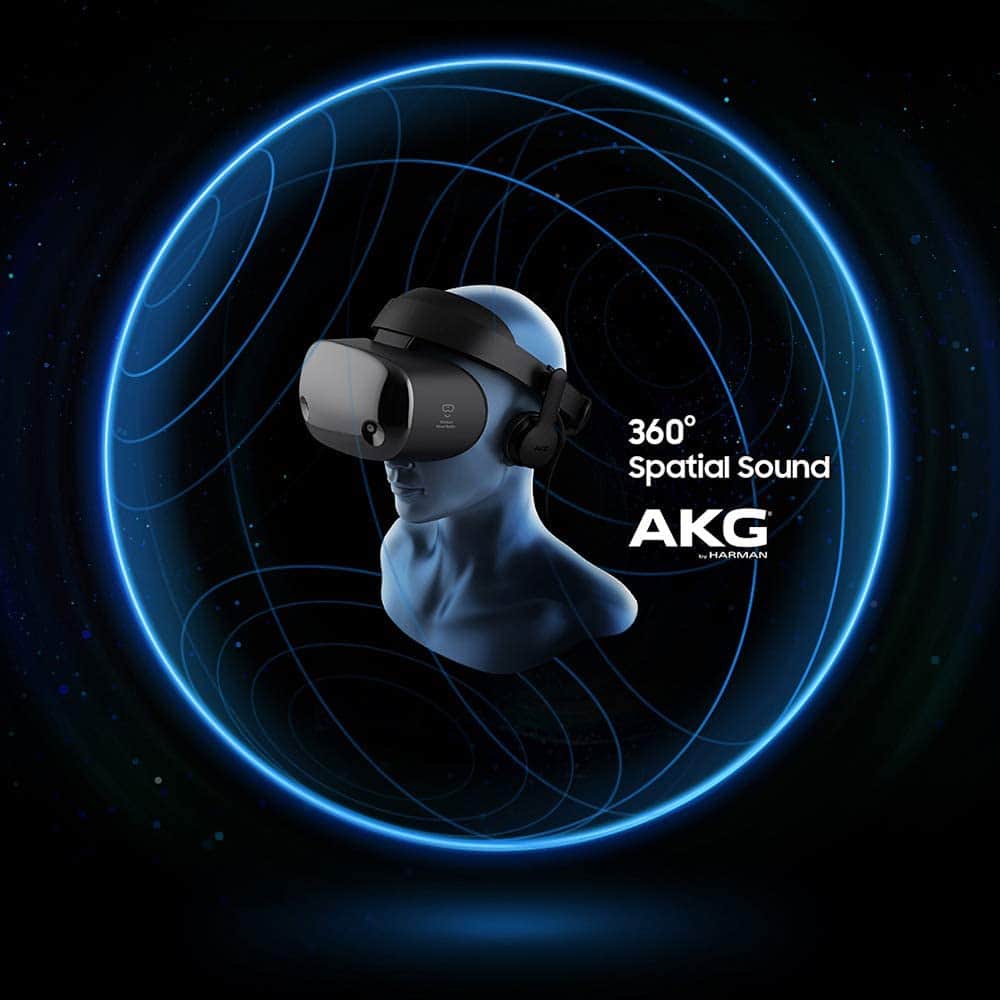 Although it's tough to deny the Oculus Quest 2, and it's still my recommendation for anyone new to VR, my favorite is still the Samsung Odyssey Plus. The color is just outstanding to look at, and it's one of the only headsets to utilize an OLED screen, giving it some of the best resolutions you can find while not breaking the bank in the process. The controllers are also perfect for me, as I like to feel something weighty in my hands when playing through the crazy VR experiences out there.
FAQ
Question: Which VR Headset has the Most Games?
Answer: Most VR games are on Steam, and luckily, every PCVR headset has full access to the Steam library.
Question: Which is the Most Popular Headset Available?
Answer: The Oculus Quest 2 is the most widely played headset ever. It's got the multiplayer capability, is outstanding for fitness games and shooters and can be taken anywhere, making it the only headset of its kind to function as a portable device.
Question: Which VR Headset has the Best Visuals?
Answer: The best visuals are found on the Pimax 8K. This headset is truly the future of VR and looks the part. You'll need to run it in the high-resolution mode to get the most out of it, but if your PC can handle it, the Pimax 8K produces some mesmerizing visuals.
VR is a tricky genre to get into because of all the different parts there are to consider. Luckily, Amazon has tons of different options for VR, so hopefully, this guide has helped you narrow down which headset will be right for you.
Continue reading:
Is BONEWORKS on Oculus Quest 2?