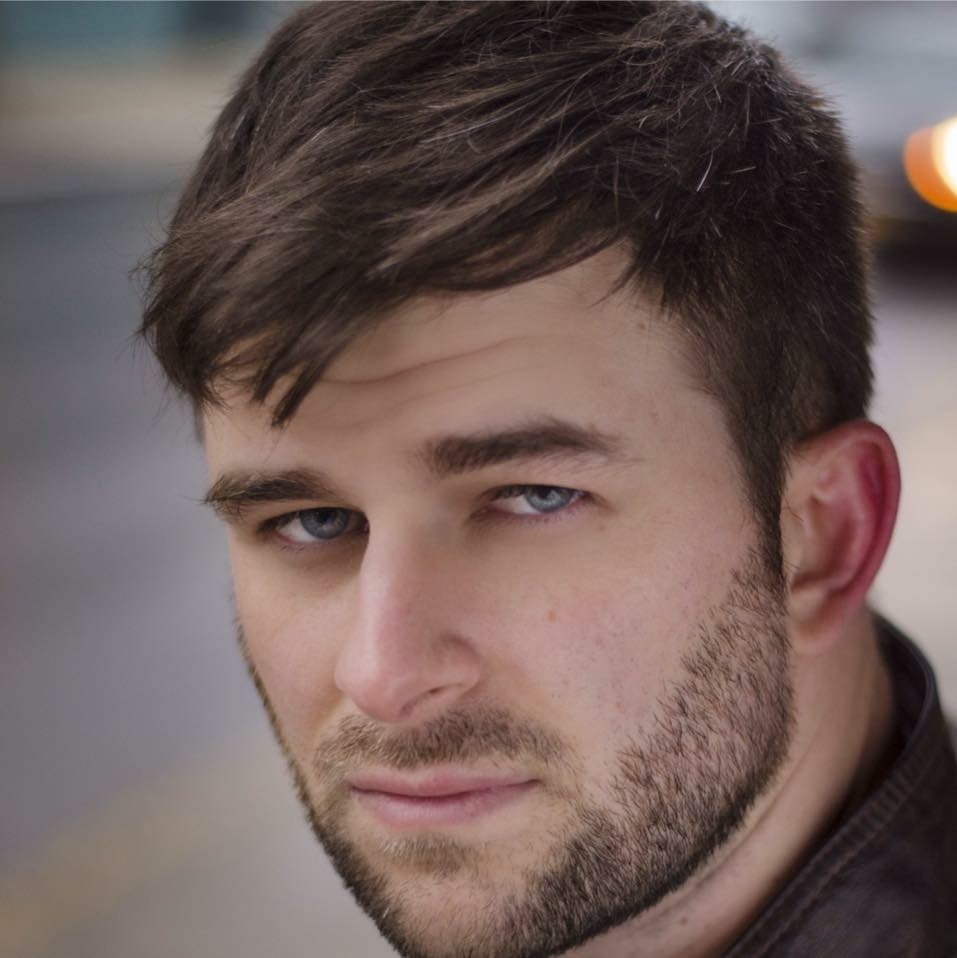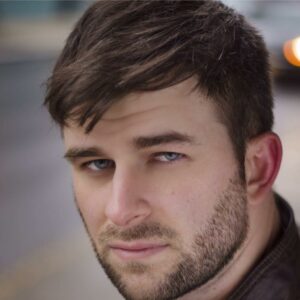 Latest posts by Adam Braunstein
(see all)
VR is still in the infant stages of existence, so you might not be in on the soon to be most popular technology on earth. VR is technically in the Nintendo era when it comes to how far along it is, but still, it's already one of the most incredible pieces of technology that exists right now. For gaming, it's one thing, but it goes far beyond that as we're on the verge of entering the Metaverse for the first time, and there are already tons of prototype games that let you see what the future is going to look like.
In terms of my experience with VR, I've been a huge fan for the past 4 plus years. I had my first experience in VR in 2017, where I entered a VR arcade as skeptical as humanly possible. My first game was Serious Sam in VR, and that was pretty much all I needed. One basic VR title, and I understood what the future of gaming looked like. Today, I play several VR games weekly, and I also use VR to work out as well.
The flexibility of VR is just incredible, and while it was pretty tough to get a hold of some of the headsets for a long time, now they are readily available, and one of the best places you can find them is at Walmart. There are tons of headsets available in a bunch of different price ranges, and we're going to figure out which ones are best for you. Time to enter the Matrix
Suggestion Criteria
Great Visuals

Extensive Game Library

Impressive Performance

Affordable
Bottom Line Upfront
The best Headset you can find at Walmart is the Samsung Odyssey Plus. It has the best overall visuals of any headset I've seen due to its amazing OLED screen that produces some of the richest colors in VR. You'll also get a great set of controllers that make you feel like you're really in the experience, and the price isn't going to break the bank either.
Best Walmart VR Headset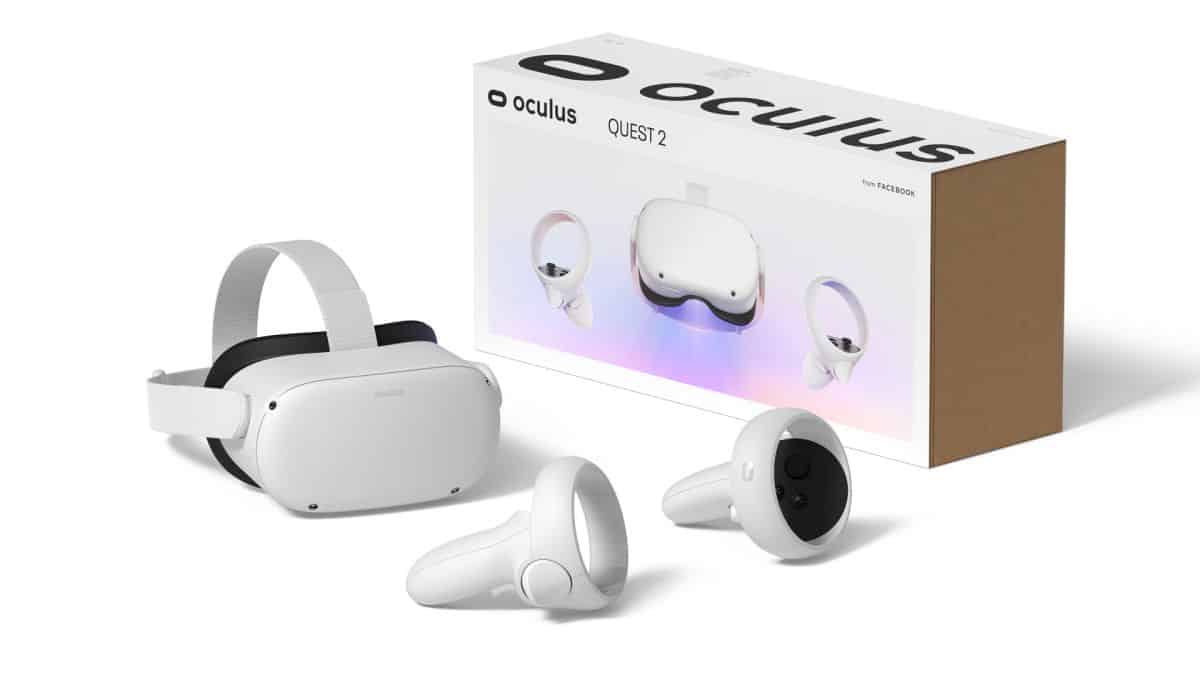 The Oculus Quest 2 is one of the most important headsets in the opening generation of VR titles. In terms of relating it to early gaming, it is basically the Sega or Super Nintendo phase of gaming. The first amazing part of the Oculus Quest 2 is definitely the cordless VR feature. While there are plenty of headsets available without wires for your phone and whatnot, nothing is even close in the PCVR department. Having the complete freedom to swing your arms around, move in a circle and not worry about tripping over the wires in the process was a truly game-changing moment.
Visuals
The Headset has some incredibly high resolution, but one thing you need to know is that you will not be getting the same quality of graphics that you would normally get on PCVR games, so unless you're connecting to the computer via Virtual Desktop or with an Oculus Link, you can expect to get a bit lower quality graphics than some of the other headsets on this list. If you've got a great internet connection, though, you can connect to the PC wirelessly, and you'll be able to get the great graphics of the PC with the wireless nature of the Oculus Quest 2.
Camera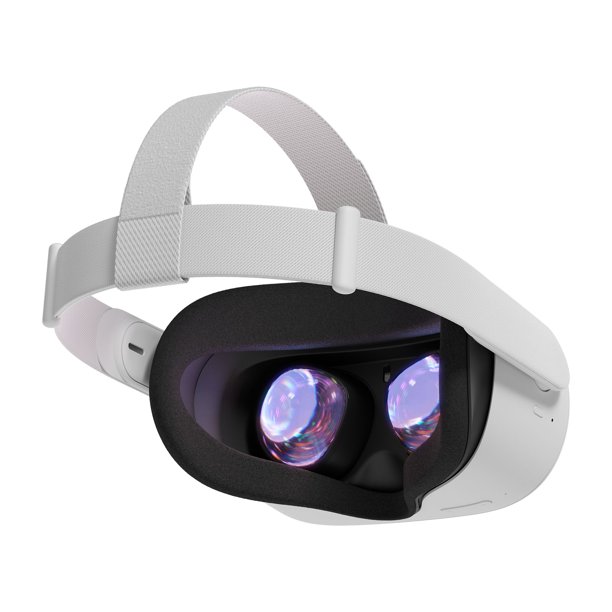 The camera on the Oculus Quest 2 is the Headset itself, so you will be able to go anywhere you have the space to go. You simply set your room boundary before starting up the Headset, and from there, you can walk around and play in the space you have available to you. The tracking is incredibly accurate on the controllers, too, and it will follow you behind your head with ease. 
Battery Life
Your headset battery life here is a bit of an issue. You can only play for about two hours before the Headset will inevitably shut down. If you play plugged in with an Oculus Link, you, unfortunately, won't be charging the whole time you play, so even that doesn't help that much. In order to fully alleviate the problem, you need to buy a battery pack that you can trap to the back of the Headset that will give you an extra few hours of playtime.
With the Oculus controller, you get the best battery life of any controller out there. I popped batteries into mine over two months ago, and I haven't had to replace them since. They only take one battery each, and somehow, this also leads to the best haptic feedback (vibration) of any controller I've tried out.
Games Available
You've also got an extensive library to choose from as well, giving you tons of titles to choose from in a variety of different genres. There are also a ton of different workout titles available too for the more fitness-minded, and never before has a VR headset been more conducive to burning calories in your living room. For me, though, the best feature of the Oculus Quest 2 is, without a doubt, the ability to hook it up to a PC and turn it into a full-fledged VR headset. This gives you full access to the entire Steam library and beyond, and having the ultra-high resolution of the Oculus Quest 2 combined with the gaming library available on PC is just one of the coolest things out there.
Controllers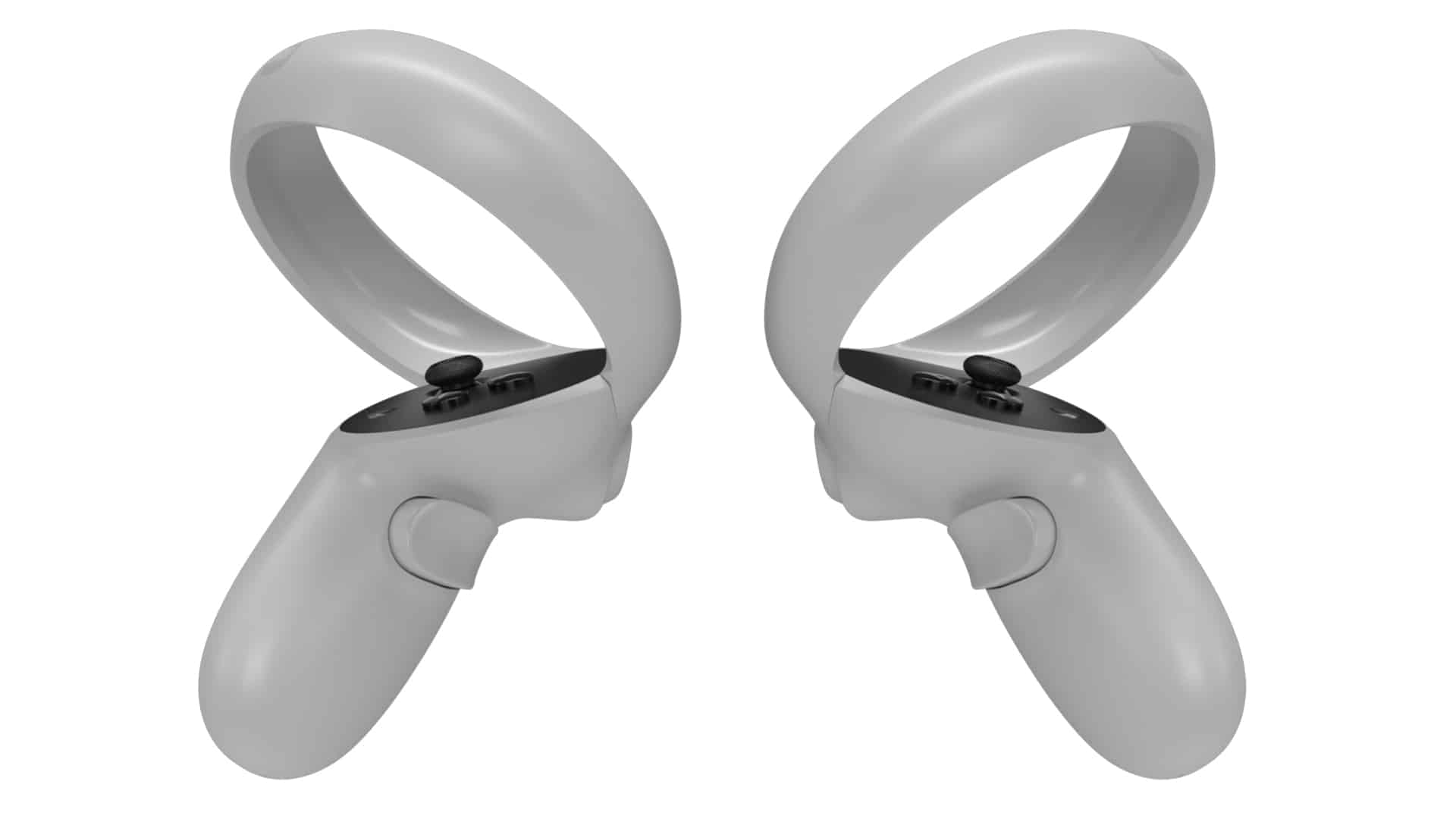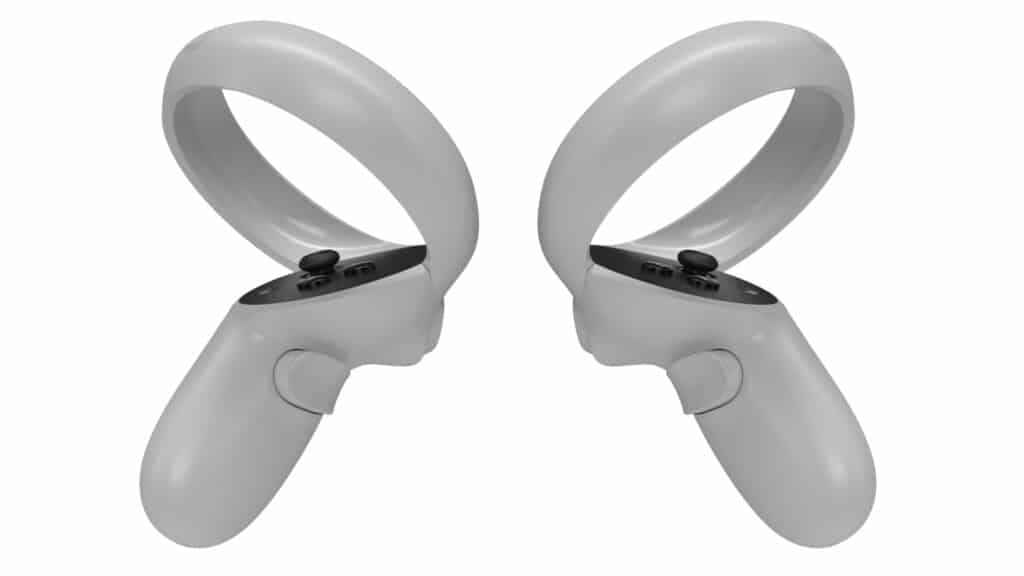 You've also got amazing controllers, good adjustability in the eye distance department, and also the ability to use hand tracking in some games, and the overall package is just unreal. The prices range because there are 3 different storage sizes available, though the 64 GB one has worked plenty fine for me.
Final Thoughts
For those looking to jump into VR for the first time, you can't go wrong with the Oculus Quest 2. It's affordable and is the single best VR experience you can find for a reasonable price.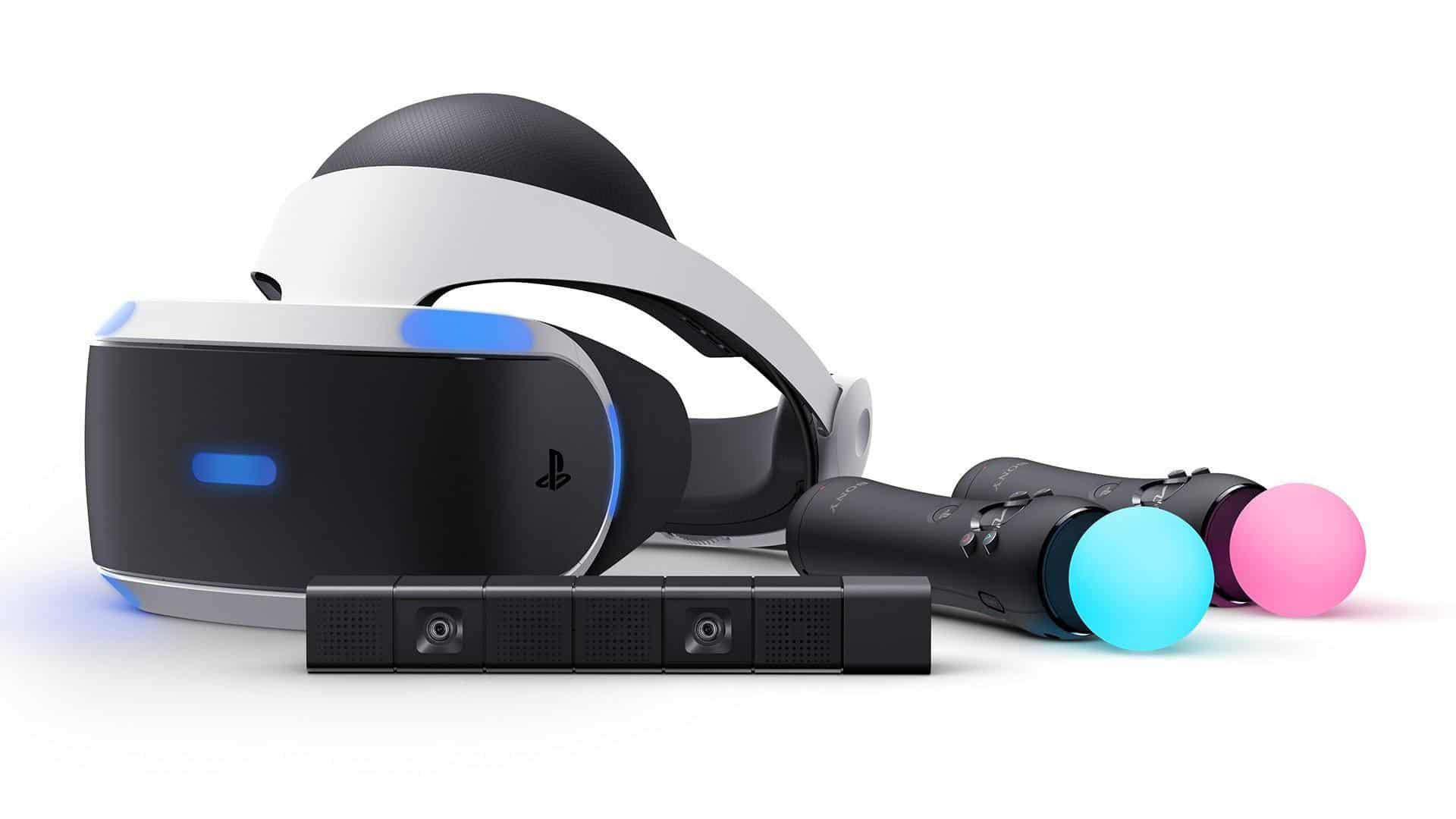 The PSVR was the dominant force in the VR world for the first few years of its existence. The reason was that the PS4 was the most popular console on the planet. It was also my first VR headset, and it still stands today as one of the best headsets that you can possibly find today. The PSVR library of games is just incredible and is full of the most blockbuster AAA games you can imagine. Now, you're not going to be getting the best graphics of any VR headset, but that doesn't matter when you're getting the games of the quality you get on tap here.
Visuals
The resolution of the PSVR is lower than most of the other headsets available, and the field of view it offers is on the lower side as well. It's running on last-gen technology currently, but even with all that in mind, it still produces some very clear visuals that you don't have to worry about constantly tweaking as you would with a PCVR headset. 
Games Available
Games like Iron Man VR, Blood and Truth, and even initially, Skyrim VR, were completely exclusive to the PSVR and each of those games was just an incredibly well-made experience that stretches the bounds of what you thought possible in video games. You are limited to the Playstation library, though, so the majority of the games you can find on PCVR will not be available here, 
Controllers
The controllers aren't the best, but for me, I liked the weightiness of the PS Move compared to the smaller controllers of the Oculus Quest 2, but this will all depend on your preference. There is no joystick available to move around in VR, and instead, you use a trackpad mixed with buttons to turn yourself around and move in games which is unwieldy at best and completely unusable at worst. 
Camera
You will be tethered to your Headset here as most VR headsets are, and furthermore, you are limited to the space that the camera of the PSVR covers. In my experience, that's basically a 5X5 space at best, and that means you won't really be moving around all that much while playing. That makes boxing games pretty tough to play as well as any game that emphasizes combat where you'll be moving all over the place.
Final Thoughts
Price will definitely be an obstacle here as the PSVR is still one of the pricier headsets out there, but you can get refurbished ones from Walmart for less than that, and if you have a PS4 already, you'll be good to go. Compared to other PCVR headsets that require a $1000+ PC just to run it properly, the relatively lenient entry price of a PS4 these days is barely anything in terms of the asking price.


The Oculus Rift was one of the first VR headsets to ever exist. In the early rumblings of VR, everything was being put on the Oculus to succeed and bring the medium into the mainstream, and when it was first released, the original Oculus Rift was a monster success. It evolved from there, and although the original version is rarely seen anywhere anymore, the Oculus Rift S has picked up where it left off. The Oculus Rift S uses inside-out tracking and was the first Headset to utilize this technology. This makes it so that you are essentially the camera, so anywhere you go, your Oculus Quest S will track you there in-game. This makes shooting games more accurate, archery games are more viable, and boxing games are far more playable than ever before.
Visuals
There are some awesome visuals on display here as the resolution is amazing, and you have full access to not only the Oculus library but also the entirety of Steam's gaming library as well too. Some of the highlights here include Fallout 4 VR, Half-Life: Alyx, and the excellent Pavlov VR as well. This Headset is also incredibly comfortable to wear too, so you won't have to worry about neck strains and the like.
Controllers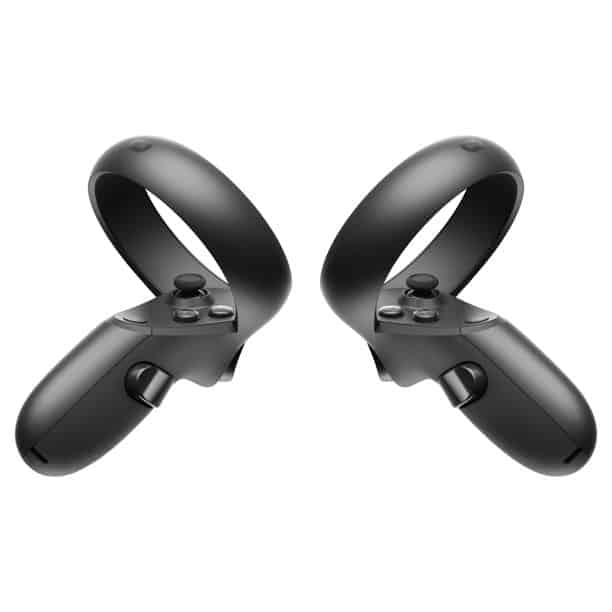 The controllers for the Oculus Rift S are very similar to the ones from the Oculus Quest 2. The biggest difference between them is the lesser haptic feedback as well as the battery life. The feel is ergonomically solid and won't have your hands or wrists getting tired or sore after hours of play. 
Games Available
You have the entire Oculus library available to you, which includes some outstanding exclusives like Asgard's Wrath as well as the whole Steam library as well. That puts the count of VR games available well over 500, so you'll find yourself with plenty of titles to choose from.
Camera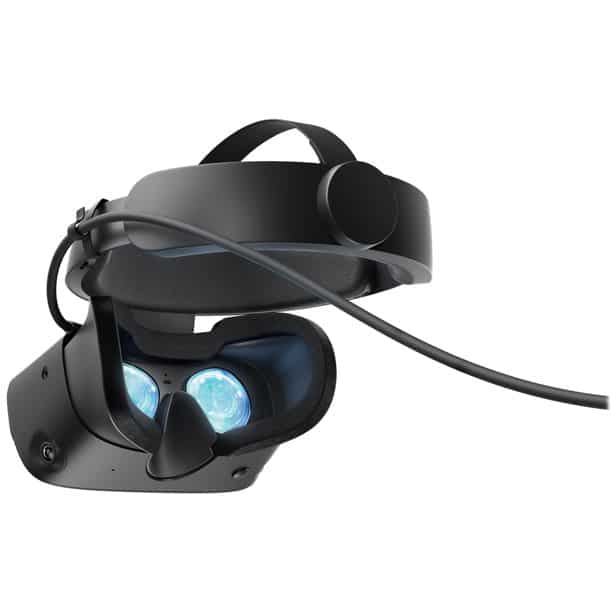 The Oculus Rift S uses inside-out tracking, so your play space is pretty much the space you have available to you. For those with large rooms, that makes this an incredible experience as you can walk around in VR just as you would in the real world. 
Final Thoughts
While it's similar to the Oculus Quest 2 in visuals, you don't have to worry about the battery life here. That's a good thing because, price-wise, it's a bit lofty for the current generation of VR headsets. Don't get me wrong, this Headset is outstanding, and there is very little wrong with it, but unless you have something seriously against the Oculus Quest 2 or can't find any of them in stock as they are selling like crazy these days, the Oculus Rift S will suffice.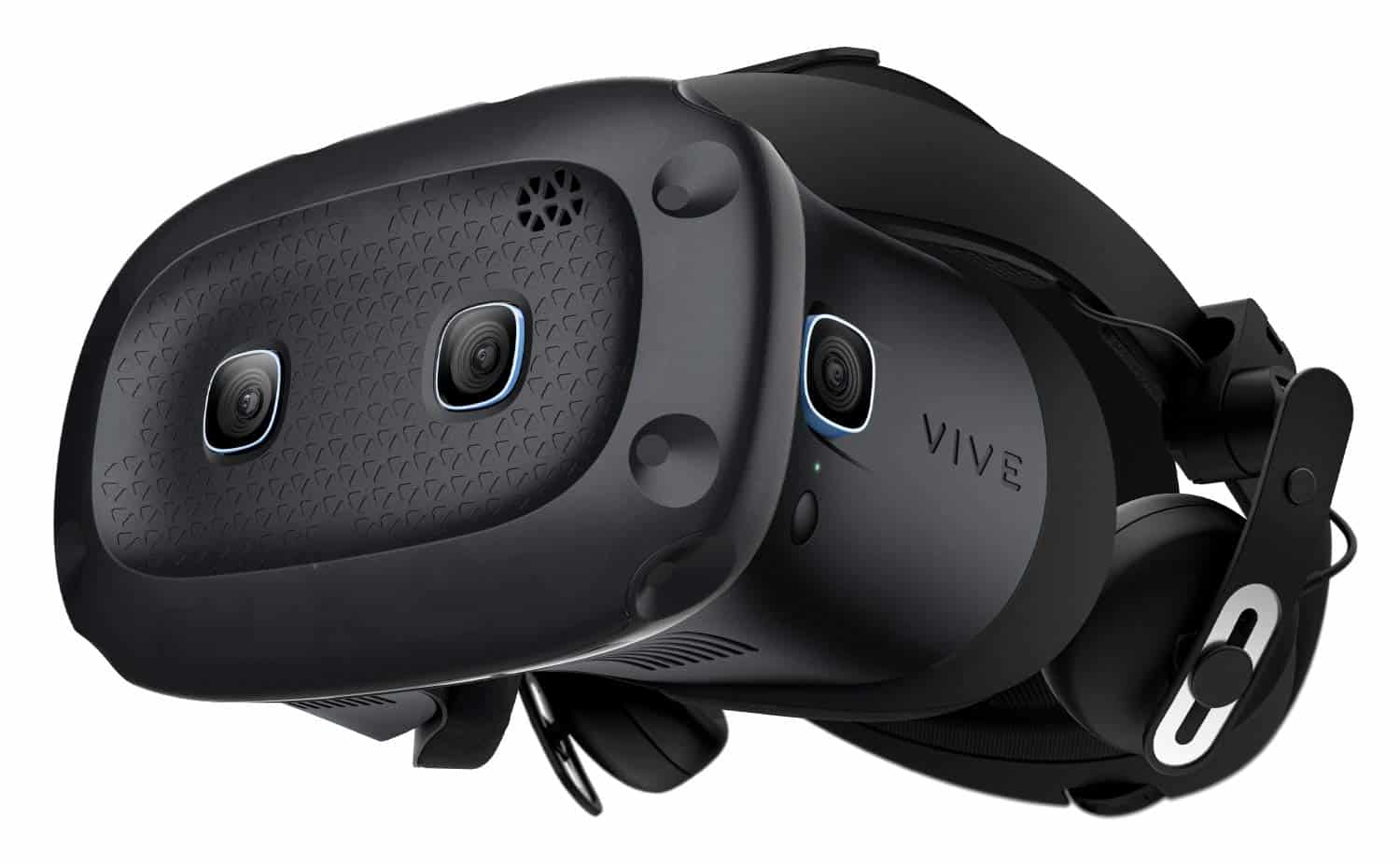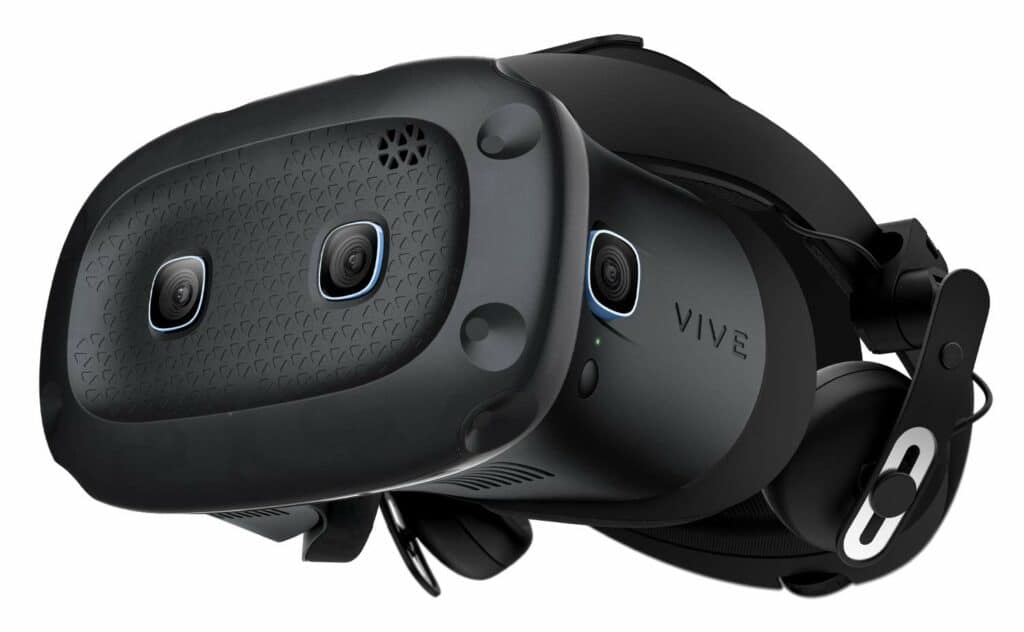 When VR first started getting hot, the two big names were Oculus and HTC Vive. The Oculus was looked at as the Headset that everyone was getting as it was affordable, but for the crazy, hardcore gamers out there, the HTV Vive was the king of the castle. The HTV Vive had towers you had to set up and was generally one of the most intense setups when it comes to VR, but it backed it up with incredible graphics and slick controllers as well.
Visuals
The resolution on display here is not quite as good as the Valve Index, but it's still among the elite in the entire VR world and gives you some of the brightest and best colors that you can find in a headset. 
Camera
One thing that the HTC VIVE Cosmos Elite has going for it is the ability to track your entire body in VR. That means your legs too, and that makes certain games a completely different experience like Blade and Sorcery, as you can now kick and jump and have it tracked completely in the game. This also goes for games like Soccer games and other sports games as well and brings us closer to the future of VR than any other headset.
Controllers
My big issue with the Headset is the controllers. I'm not sure why these controllers still lack a joystick, but just about every other Headset has gotten that stick by now, and HTV Vive is still sticking with their ancient trackpad for moving around in games. It's completely unwieldy compared to other controllers, and it makes it so hard to just move around as you'd like, and it feels so primitive compared to the precision afforded by the control sticks of different VR controllers.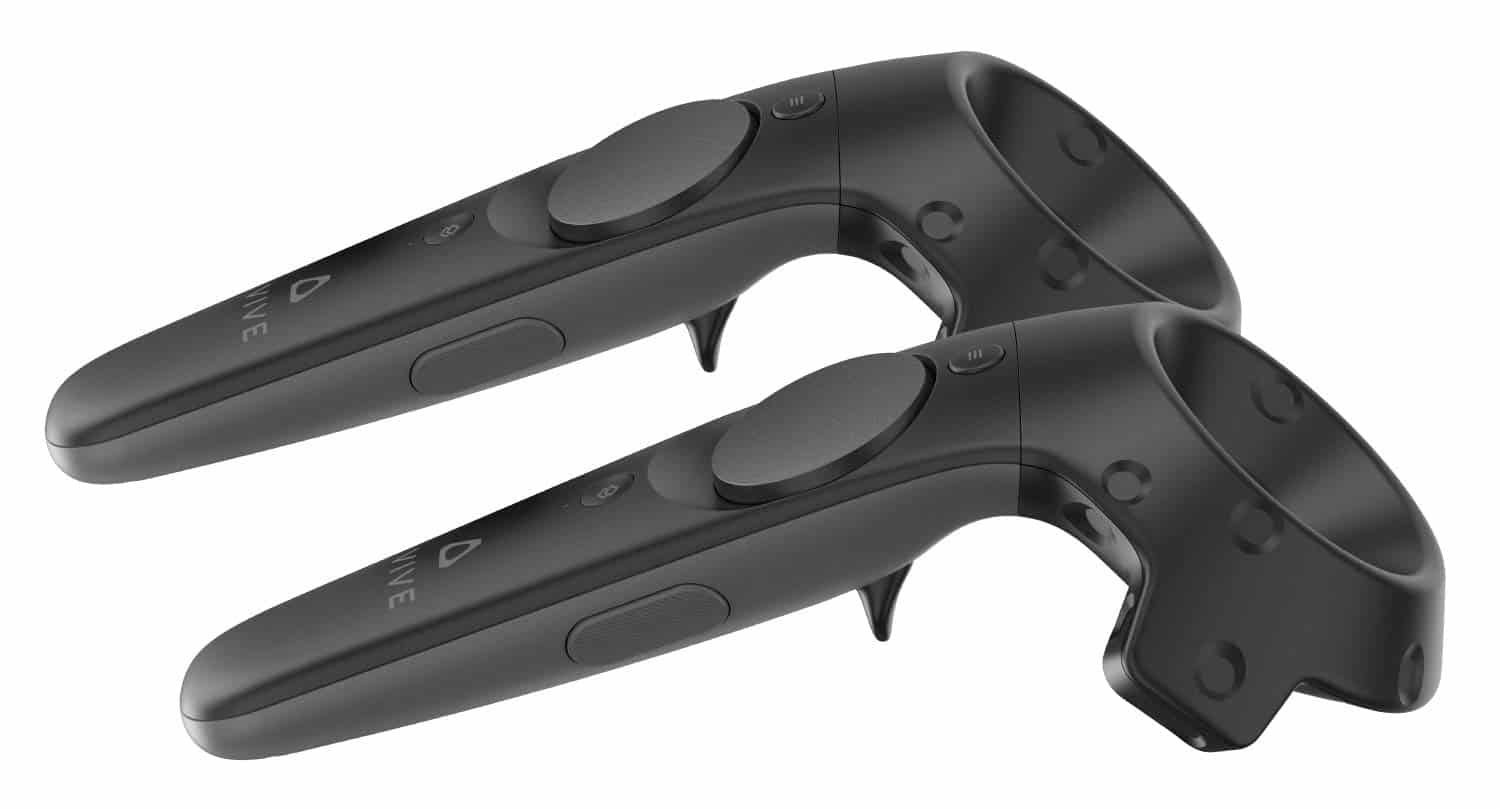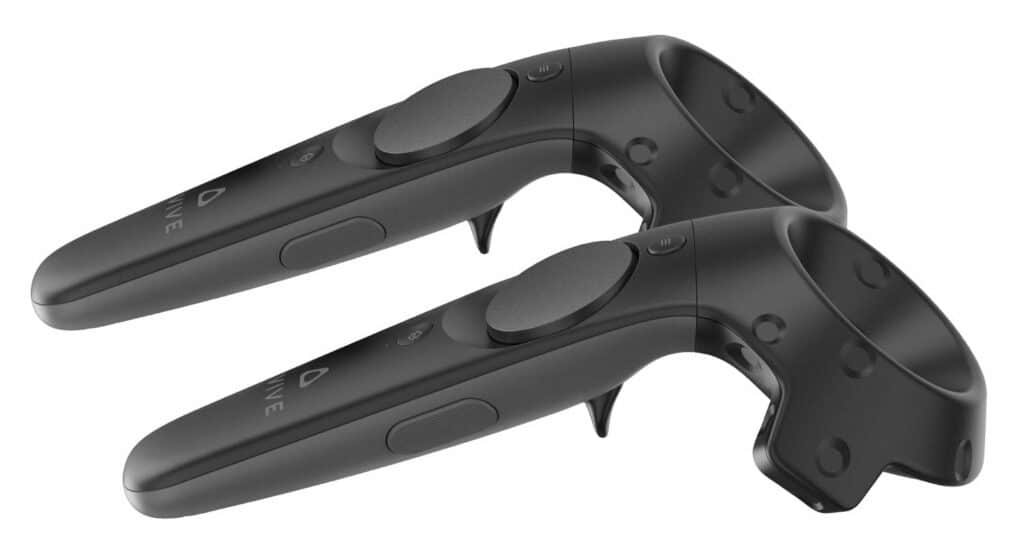 Games Available
HTC Vive headsets have access to the Vive library of games as well as the Steam library, making the games available very similar to that of the Oculus Rift S.
You'll still get a lot of bang for your buck here, and that's a good thing because it's going to cost you a decent amount of money coming in at $899. If the super-accurate tracking and top visuals take priority over comfort and controller precision, then you might want to take the leap here.
Final Thoughts
I find the HTC Vive setups to be a bit annoying, and for the crazy price it usually goes for, ultimately not worth the hassle. The controllers are the big point of contention for me here, and I can't seem to ever get past it. If you want the elite tracking and great visuals, though, this is still worth shelling out the cash for.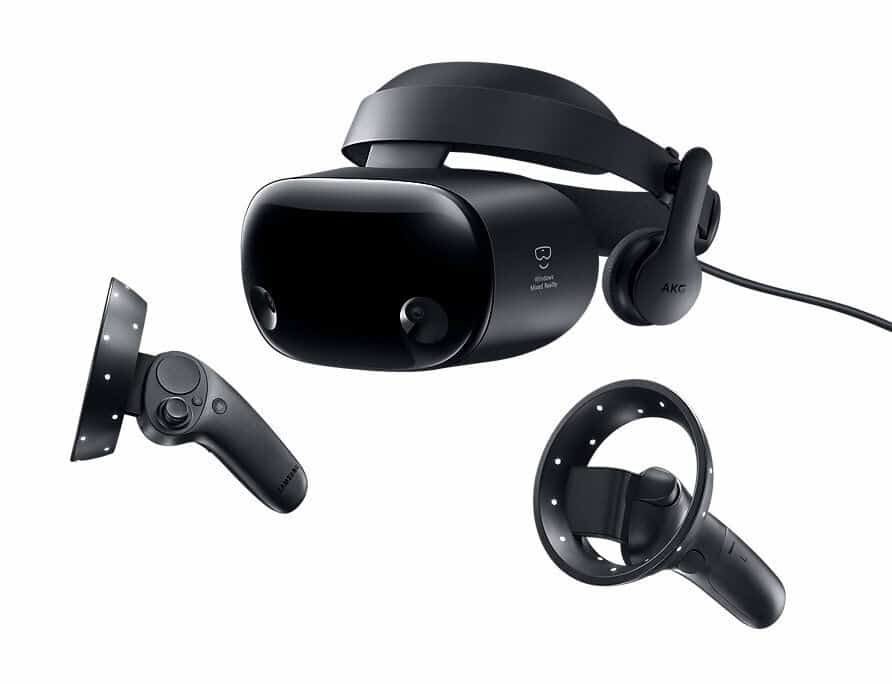 I'll be honest, this is my go-to Headset over all of the others available right now. There are so many things that make this an incredible headset, and despite that, I'm willing to bet you've never even heard of that. Windows didn't really have the hot name in the VR world at first, and I didn't really pay it any mind at first, and I instead went for the safe choice with the PSVR. I also didn't really have a VR-ready PC at the time, so it was an easy choice for me. Once I got a PC that could handle it, I immediately looked for the cheapest Headset I could find. That happened to be the Samsung Odyssey which ended up being an awesome headset. As soon as the upgrade came out, I scooped it up, and I haven't looked back since.
Visuals
The Samsung Odyssey Plus has so many great features that it's easy to forget some of them. First of all, I've tried every Headset under the sun, including the hallowed Valve Index, and not one of them gave me the visual quality that the Samsung Odyssey Plus does. The colors on this Headset are absolutely stunning, and viewing games like Skyrim VR in this Headset make every other Headset look like trash by comparison. There is also some great field of view here, making it one of the better headsets available in that regard. 
Controllers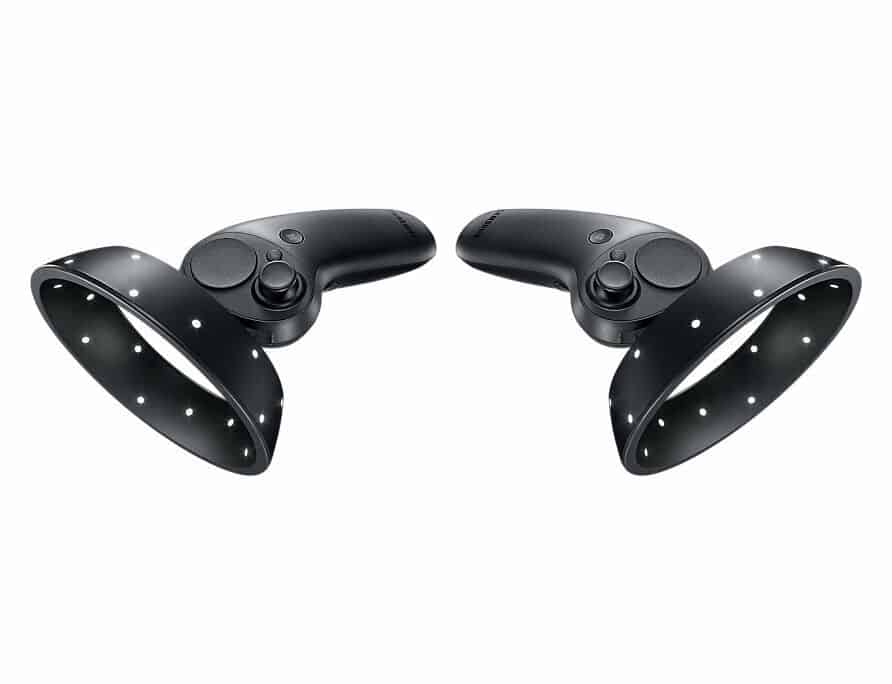 The controllers are also a huge point of emphasis here as they strike the middle ground between the controllers of the Oculus Quest 2 and the PSVR. The result is a weighty controller that has amazing precision with an analog stick and a long but sturdy handle that makes it really feel like you're wielding a weapon in these VR games rather than the tiny controllers that Oculus products offer.
Camera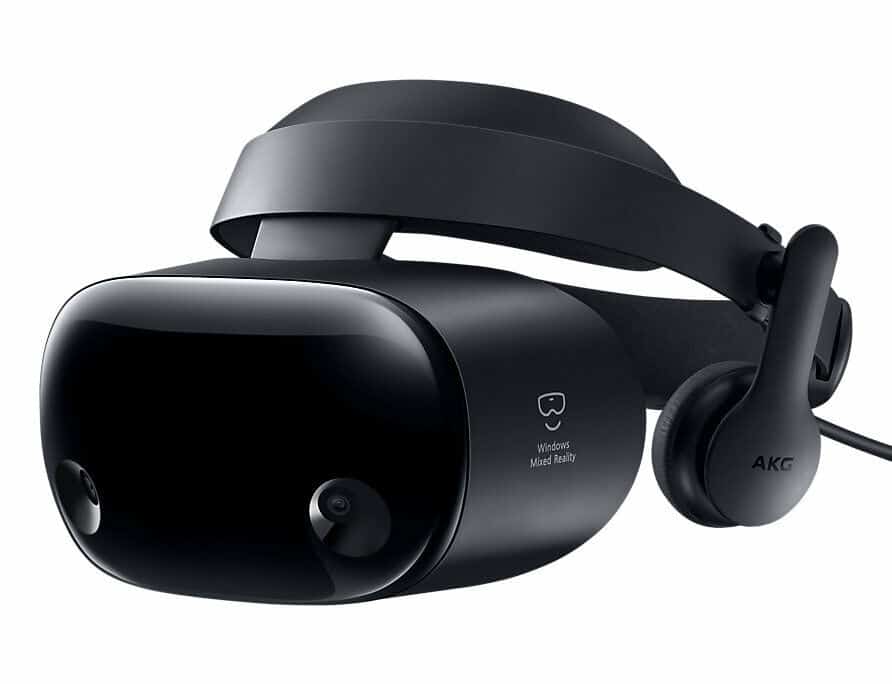 There is also inside-out tracking here, so your precision in tons of games will be upped considerably as you are being tracked everywhere around your Headset. You can also do the full-body tracking here, but it will require some third-party software to get running and is far from an easy to implement process.
Games Available
You will have access to all games on Steam and also the Oculus and HTC Vive game libraries as well. 
Final Thoughts
Not everything is perfect here, though, as there is a bit of blur when it comes to the visuals. This is basically because of the complete elimination of the screen door effect that happens in so many other VR headsets. The result is a much more detailed and sharp image, but it's slightly blurred at points.
I've found this can be countered by upping your resolution in Steam, but some systems can't handle this massive increase in visuals, so it's something to keep in mind. It's a middle ground price-wise, and to me, it's more than worth it as it has the best combination of graphics, controllers, and performance of any headset I've ever tried.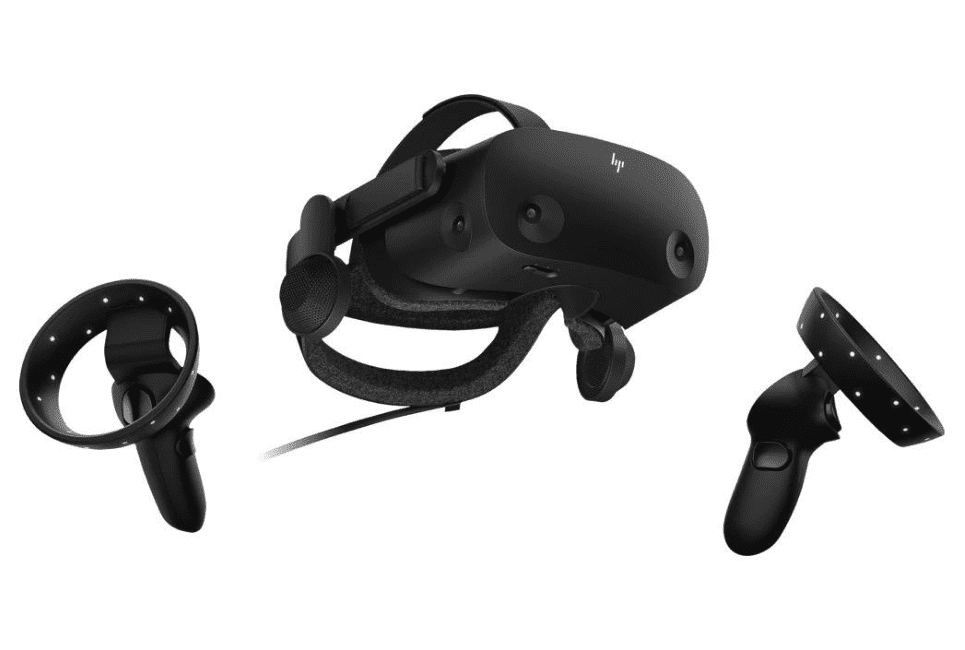 According to may in the VR landscape the very best Headset that you can find. It's one of the newer ones released, and because of that, you're more likely to get a refurbished one than a brand new headset, but regardless of the kind you come across, you're going to be getting one of the best VR headsets available. When compared to its contemporaries, the visuals you're getting on this Headset are absolutely crazy. You get the visual quality of the Valve Index with the controllers of the Samsung Odyssey Plus, and to me, that's the best of both worlds.
Visuals
Everyone can boast about resolution until the end of time, but to me, it's about what I see when the Headset goes on. In terms of visual quality, the only Headset that has better colors is the Samsung Odyssey Plus. The HP Reverb G2 makes up for this with flying colors by giving you the clearest possible image that you can get on a headset, and I would challenge Valve Index owners to give this one a shot and see if you don't find a better image awaiting.
The sweet spot is a big point of contention with these VR headsets, and it represents the sport in the lens where the image is clearest. With this Headset, there is no one spot, and that's because the entire image is clear as can be. You have zero screen door effect, and the worst thing you could possibly say is the color isn't as bright as it can be, but even with that, it blows away the competition.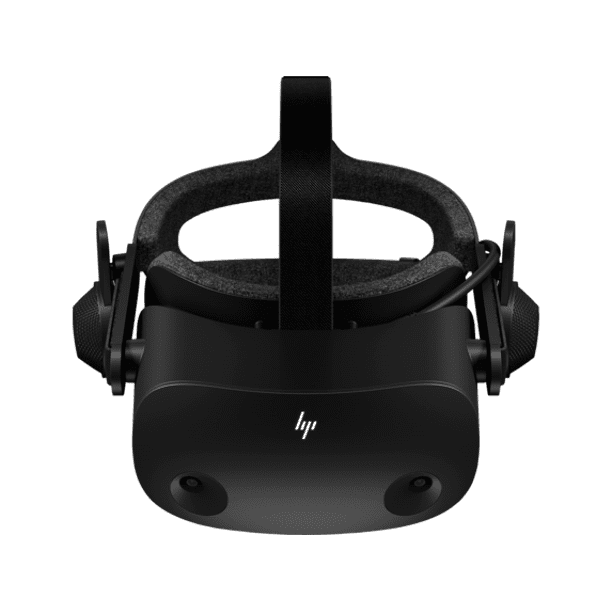 Controllers
The controllers or the HP Reverb G2 are also pretty great. You've got a nice weightless to them, and the battery life will last a handful of sessions before dying out, although I recommend buying rechargeable batteries to prevent from having to buy these over and over.
Camera
The camera here is an inside-out tracking camera similar to the Samsung Odyssey Plus. I've found the HP Reverb G2 is slightly more accurate in this regard, tracking you better while doing things like reaching behind your head or down low. 
Games Available
In terms of the games library, the sky is the limit when it comes to any Windows Mixed Reality Headset, and this one is no exception. One thing to keep in mind is that some games naturally are not designed for Windows Mixed Reality in general. I've noticed recently that more and more new releases come with them installed, and they're usually implemented with no problem, but for some games, you will have to create a custom binding for it, and that can be awfully tricky to figure out sometimes.
Final Thoughts
The HP Reverb G2 is right there at the top with the Samsung Odyssey Plus. The colors are slightly lesser in my mind, but everything else is elite, from the controllers to the visual clarity and comfort.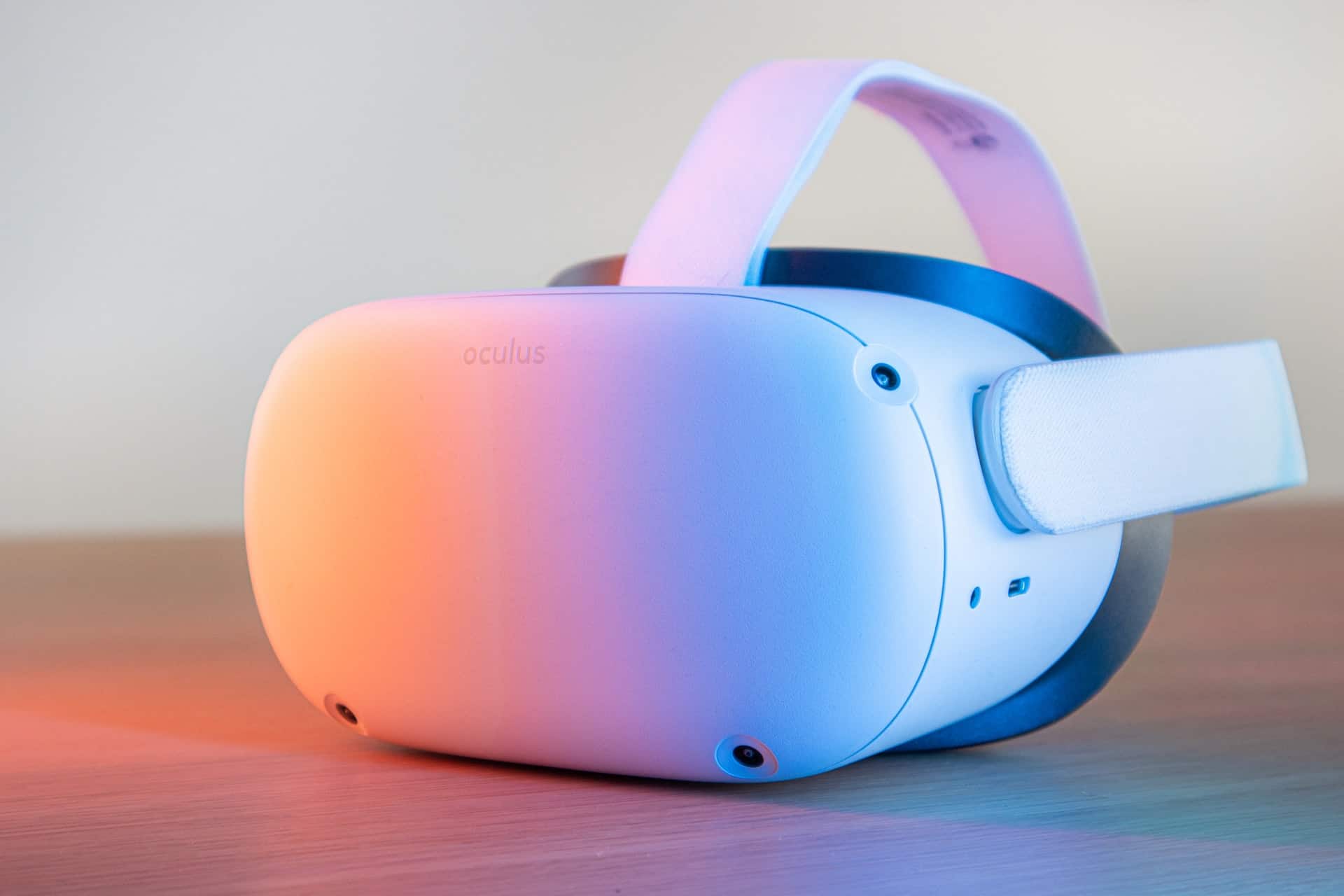 My Top Three
Samsung Odyssey Plus- Unmatched color quality among current VR headsets mixed with the best controllers currently available makes this my favorite VR headset out there. 

Oculus Quest 2- The freedom of moving around without a cable attached to your head in VR is something that's simply euphoric, and the excellent controller tracking helps out a ton. The ability to attach it to your PC for a full PCVR experience is the cherry on top.

HP Reverb G2- Possibly the best all-around Headset available today. Incredible comfort, ultra-clear visuals, and excellent controller tracking make this as well balanced as any headset out there. 
FAQ
Question: Which is the Best VR Headset to Start With?
Answer: It's the Oculus Quest 2. The freedom of untethered VR and the easily accessible platform makes it very easy to jump in VR for the first time. 
Question: Which is the Best VR Game?
Answer: For me, it's Skyrim VR. There isn't any other VR game that currently gives you the endless adventures that Skyrim VR has in store. 
Question: Can you Play VR Online?
Answer: Yes, there are currently tons of multiplayer VR games, and some of them, such as Pavlov VR, are among the best games out there. 
Conclusion
VR is an intimidating platform to get into, but Walmart has all of the top headsets available for you to choose and with their great return policy, you don't have to worry about choosing the wrong one. For me, the Samsung Odyssey Plus is where it's at, but everyone is different, so I'm hoping this guide clears the picture up a bit for you. 
Continue reading more about VR gear, by checking these links below: