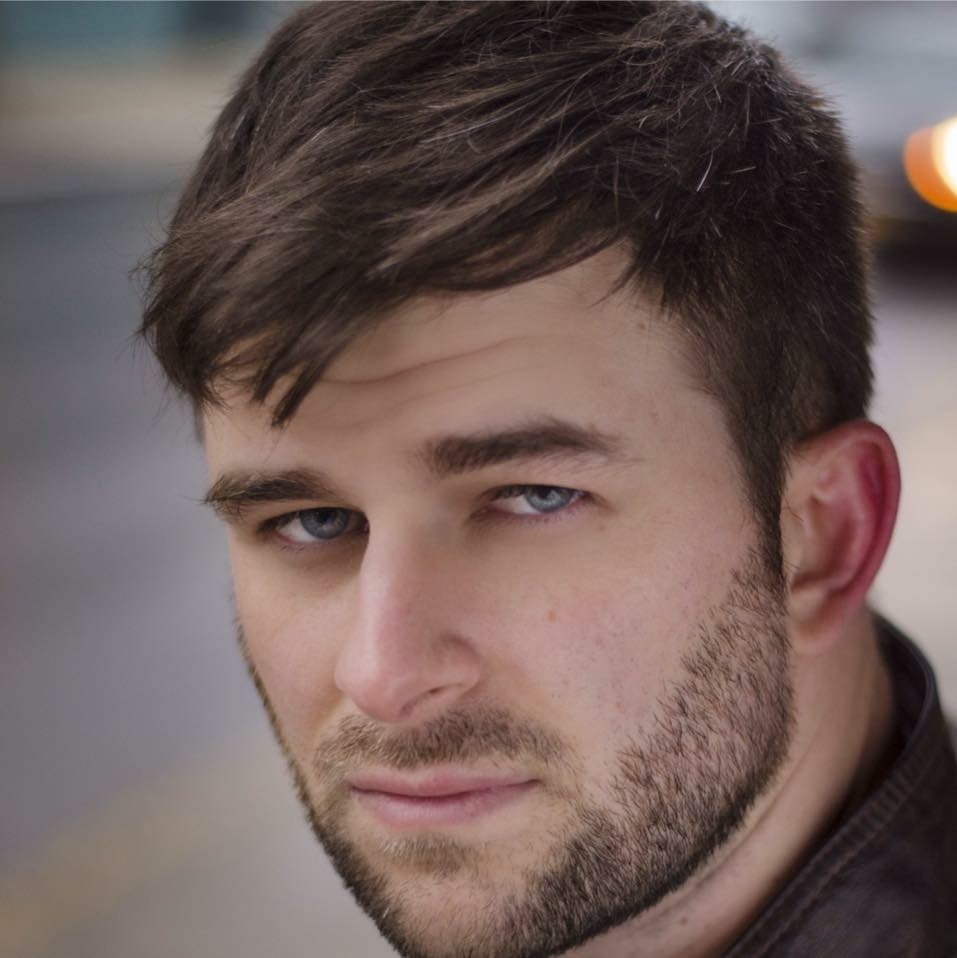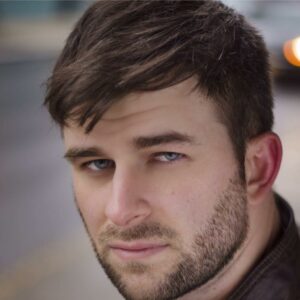 Latest posts by Adam Braunstein
(see all)
The Oculus Quest is one of the best inventions in the very recent history of VR. Not only is it an excellent VR headset, but it's the only mainstream headset that's wireless.
This freedom is incredible, and it allows you to experience a huge space in VR because there's nothing tethering you. Because of this, you don't have to worry about spinning and getting tangled in wires or yanking a plug out at an inopportune time.
Not only that, the Oculus Quest is one of the most heavily supported headsets currently, and there are often multiple updates and multiple new game releases every time you play.
While the games available started off pretty modest, they now encapsulate a huge range, and anything from medieval combat to sports games are now completely available for you to play.
If there is a negative that comes with the Oculus Quest, it's that while the game library is pretty sizable, it cannot ever hope to compare to what's available on Steam.
Luckily, if you have a gaming PC, you can actually have your cake and eat it too here through the use of several different methods. Here's how to play Steam games on Oculus Quest.
Bottom Line Up Front
The best way to experience wireless PCVR games is with the Oculus Quest is with Virtual Desktop. It provides the best image, has a solid interface, and has tons of settings for you to tweak in order to fine-tune your experience.
Virtual Desktop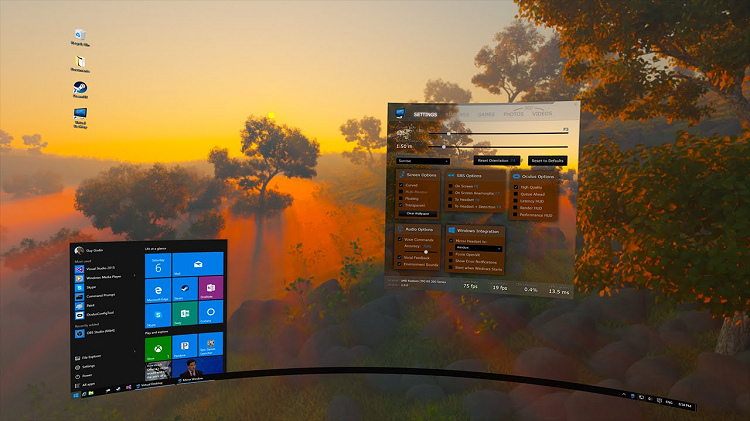 Virtual Desktop is a godsend when it comes to the Oculus Quest. What this does is turn your Oculus Quest into your computer's desktop remotely, so you can use this to access Steam within your headset. When you first fire up Virtual Desktop, you'll have the option to play any of your steam games from the main menu.
By clicking inside VR on the game you want to play, you'll immediately be whisked away into VR. While the quality of some games are great, others need a bit better connection to render well, and because of this, you might end up seeing some blurriness in the games with better graphics.
This was a bit of an issue for me as the tinkering needed is a bit of a hassle. For some games such as Pavlov VR, for example, this is no issue because the graphical fidelity doesn't demand all that much from your connection. When it comes to games like Skyrim VR or Half-Life: Alyx, though, then things change a bit.
The graphics of these games blur quite a bit unless you have an incredibly strong connection. I was able to defend against this a little bit by lowering the graphics in my Steam settings, but then you're dealing with lesser quality than what your system is likely capable of.
In order to counter this, you can get a 5G router and place it close to where your VR play area is. The closer it is, the better because this connection will make the graphics in your Oculus Quest headsets look so much better. Keep in mind even with this purchase, you will still have to make sure your system is optimized properly.
It might include a bit of going back and forth with settings if you have a PCVR headset in addition to the Oculus Quest, but that's not the worst thing in the world.
If you don't want to spend money on an additional router, you can use any Link Cable you can find to connect your Oculus Quest to your PC. Once you do this, you can still use Virtual Desktop, and the graphics will be far smoother when plugged in the majority of the time.
This means that all of that graphic tweaking goes completely out the window as you no longer have to deal with an internet connection, but rather you're connecting the Oculus Quest to the PC as if it were a PC VR headset.
With that will come everything the PCVR headsets are known for, like incredible graphics and the ability to play any VR game you can get your hands on, all with the incredible visuals of the Oculus Quest.
The obvious negative here is the somewhat restricted movement the Link Cable will force on you. There are ways around this as well.
You can get an extension cord that adds to the length of the link, which will alleviate this problem, or if you're feeling particularly creative, you can get a hook for your ceiling that you can run the link wire through, and the result will be almost like there is no wire holding you back at all.
The Virtual Desktop will cost you $20 on Steam.
ALVR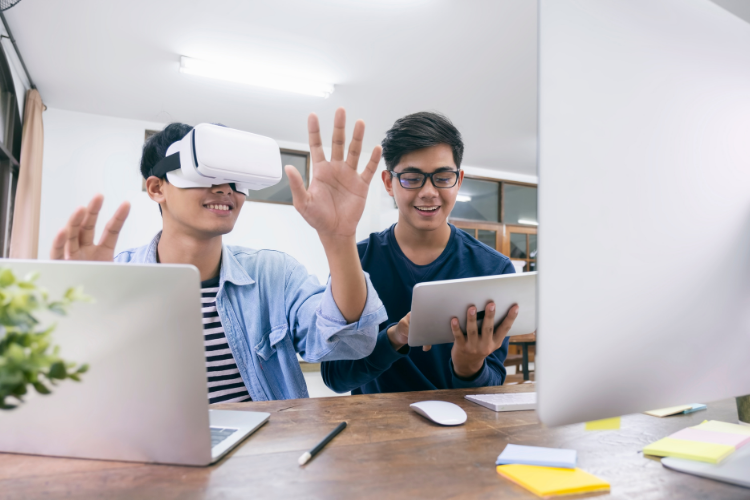 This is another third-party software that's available if you choose. ALVR is free software that can be used to connect your Oculus Quest to your PC both wirelessly and with wired connectivity.
This method is similar to Virtual Desktop, without all of the bells and whistles attached that make that option cost money as opposed to being a free service.
ALVR takes you to a platform that will let you choose whatever game you'd like off of Steam, and it also lets you tweak a few things in terms of your settings quality as well.
Many people have spoken about how great ALVR has been for them, and that's all well and good, but for me, I found the experience here to be completely unwieldy.
Even with a 5G connection, I had multiple issues getting games not only to look good but even run at all in the first place. It's not that the interface is weak because it's actually great looking, but something repeatedly goes wrong when trying to play games of a higher graphical quality.
ALVR is a free platform, so there is no risk in giving it a shot, and it's possible you get a better experience out of it than I did. But through multiple different computers and a variety of different internet connections, I wasn't able to get this thing running smoothly at all.
Air Link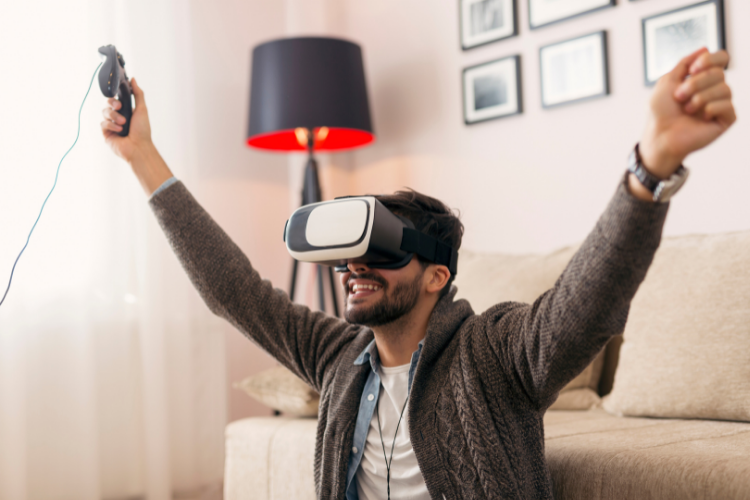 While I prefer the Virtual Desktop for my Steam VR gaming on Oculus Quest, the Airlink was released by Oculus itself, so if you want a first-party product, this is the only way to go. Airlink works very similarly to Virtual Desktop, though in my experience, Virtual Desktop ran far smoother.
The Air Link definitely allows you to have a smoother experience than ALVR, so in terms of which of these free options is better, it's the Air Link with no questions asked.
The Air Link allows you to directly play any game off your Steam account by selecting it in the available menu that pops up. Some games work fine in this way, but others look incredibly blurry and make it tough to see.
In order to use Airlink, you go into the quest app on your desktop and go to settings on the left. Once there, click turn on Airlink by pressing the button.
Then put on your headset and press the Oculus button on your right controller, and you'll see the headset's home menu. Once you do this, select Oculus Air Link.
The Air Link offers you the ability to play with an Oculus Link in the computer if you'd like, although the difference between wired and unwired is not nearly as noticeable here compared to the difference between Virtual Desktop with or without wires.
You should be able to play most games without an issue using Air Link, and with it being a free platform, it's probably going to be the go-to for a lot of Oculus Quest players who have a PC that can support it.
Which One is the Better Option?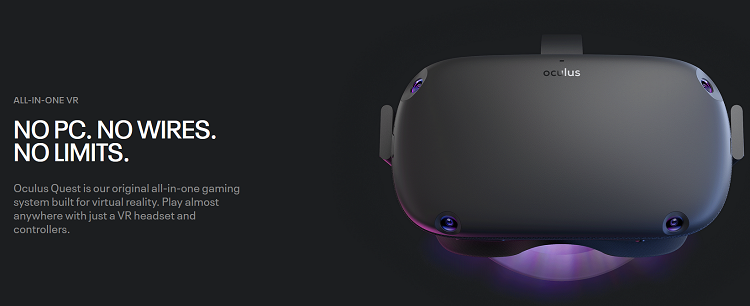 It heavily depends on what you're looking for here and what you're willing to spend. If you're okay spending an extra $70 on a router and then paying $20 on top of that to play some pretty flawless VR gameplay, then Virtual Desktop is an awesome choice.
If you don't want to spend additional money, Air Link is completely free and available for the Oculus Quest with no questions asked. You simply turn it on, and it'll be good to go.
The other option is ALVR, but as I've detailed, it just was not a smooth experience for me at all and took all kinds of tweaking just to get games to start properly. That makes this a two-way fight.
The quality between Virtual Desktop and Air Link isn't that different, but the smoother gameplay afforded by the Virtual Desktop app is pretty tough to top, so even though it's a decent amount of money you'll be paying, it's fully worth the asking price.
FAQs
Question: Which is the Best Game to Play on Oculus Quest Using PCVR?
Answer: With the link or without it, the best game to play with the Quest is Skyrim VR. The incredible amount of things to do, mods to install, and enemies to fight makes this an experience that is essentially an infinite one.
Although you will need to download several mods in order to get the best experience, you will not regret it as it's one of the most incredible gaming experiences I've ever had.
Question: Does Virtual Desktop Work for Oculus Quest 1 and 2?
Answer: All of the aforementioned apps will work with both the Oculus Quest 1 and 2. You will definitely get better performance from the Oculus Quest 2, but some have claimed the visual fidelity is slightly better in the Oculus Quest 2.
For me, I see no noticeable difference, and the improvements made by the Oculus Quest 2 far outweigh any negatives. 
Question: What is the Best Game on the Oculus Quest 1 and 2?
Answer: The Walking Dead: Saints and Sinners is an incredible experience available on both the Oculus Quest 1 and 2. It has some unique graphics, an excellent physics system, and some of the tensest and horrifying gameplay you'll ever experience. It's also got a great story mode that changes based on what you choose to do throughout it. 
Conclusion
The library that Steam has to offer is one of the most impressive in the world, and when it comes to VR, it opens up the door to hundreds of different experiences.
If you don't have a gaming PC, you're likely going to be out of luck here, but if you do have one, you can turn the Oculus Quest into a PCVR headset and play any VR game you want through the use of the above methods. Both work well, and it's up to you which one fits you better.
Continue reading:
The Best VR Headset for Xbox One