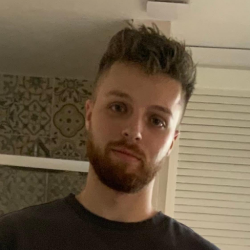 Latest posts by Linden Garcia
(see all)
Introduction
For many years, VR fans have dreamt of the ultimate VR headset: something with a 360 FOV, a beautifully sharp display with no screen door effect, full sensory body tracking, and, of course, the ability to be used both portably and alongside a powerful gaming PC. We might be a way off from having some of those features in our HMDs, but recently, we got much closer to the last one thanks to an n by Oculus.
In this article, I'll tell you everything you need to know about the Oculus Link — the feature which enables you to use the Oculus Quest 1 or 2 with your PC.
Bottom Line Up Front
In short, Oculus Link is a feature that allows you to reap the benefits of PC-based VR on your ordinarily portable HMD. Through the use of a high-speed USB cable, the user has the ability to tether their Oculus Quest 1 or 2 to their PC, enabling them to experience both a huge leap in processing power as well as the massive library of titles available on the Steam market place.
How Does it Work?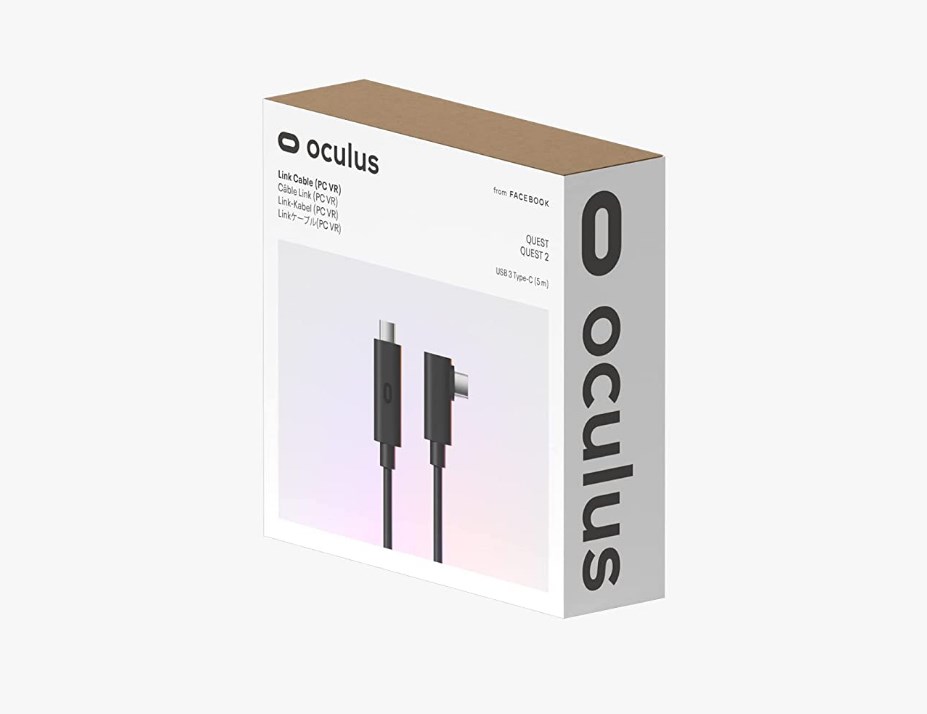 The most important aspect of making Oculus Link work effectively is managing latency, and the exact way in which this is accomplished is quite complicated. If there was any degree of perceptible latency or stuttering, playing games would be a sickness-inducing mess.
In a nutshell, the pipeline utilizes a high-quality USB-3 cable to manage the streaming of inputs and outputs to and from the headset and the PC. An app client on the headset side confers with the Oculus client on the PC end at high speed, ensuring optimal latency times are kept. 
Thanks to some clever compression techniques, visual fidelity is able to be kept high, and the super-fast processing of each frame is imperceptible to the user. 
Using Oculus Link
In this section, we'll explore how to use the Oculus Link system — from what you need to buy to playing your first tethered game.
What you Need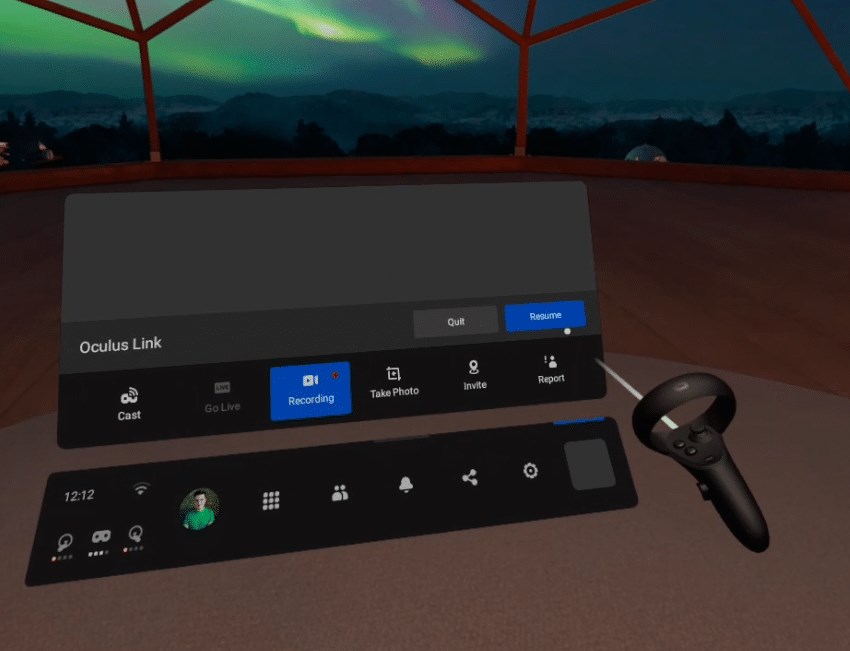 There are five main components to the Oculus Link feature set:
An Oculus Quest 1 or 2: These are the only two headsets that support the feature.
The Oculus software: This is the piece of software Rift and Rift S users use to set up and connect their headsets to their PC. It has now been updated to recognize the Quest 1 and 2 when the link cable is in use.
A USB cable: You'll need a high-quality USB cable that can transfer both data and power. It also needs to be at least three meters long. You can buy the official Oculus Link Cable or go with a third-party alternative; Oculus states that they have tested the Anker Cable with good results.
A powerful PC: VR gaming is one of the most intensive processes you can run on a PC, so you'll need to ensure the rig you're going to use is up to spec. The recommended specs are as follows:
CPU: Intel i5-4590/AMD Ryzen 5 1500X or better
RAM: 8GB or more
GPU: NVIDIA 10XX or higher/AMD 400 series or higher
Steam: If you're interested in Oculus Link so that you can expand your library beyond the Oculus Store, you'll also need to download Steam and sign up for an account. Once you've connected your headset and signed into Steam, you'll be prompted with a download for Steam VR: the software Steam uses to enable VR.
How to Use it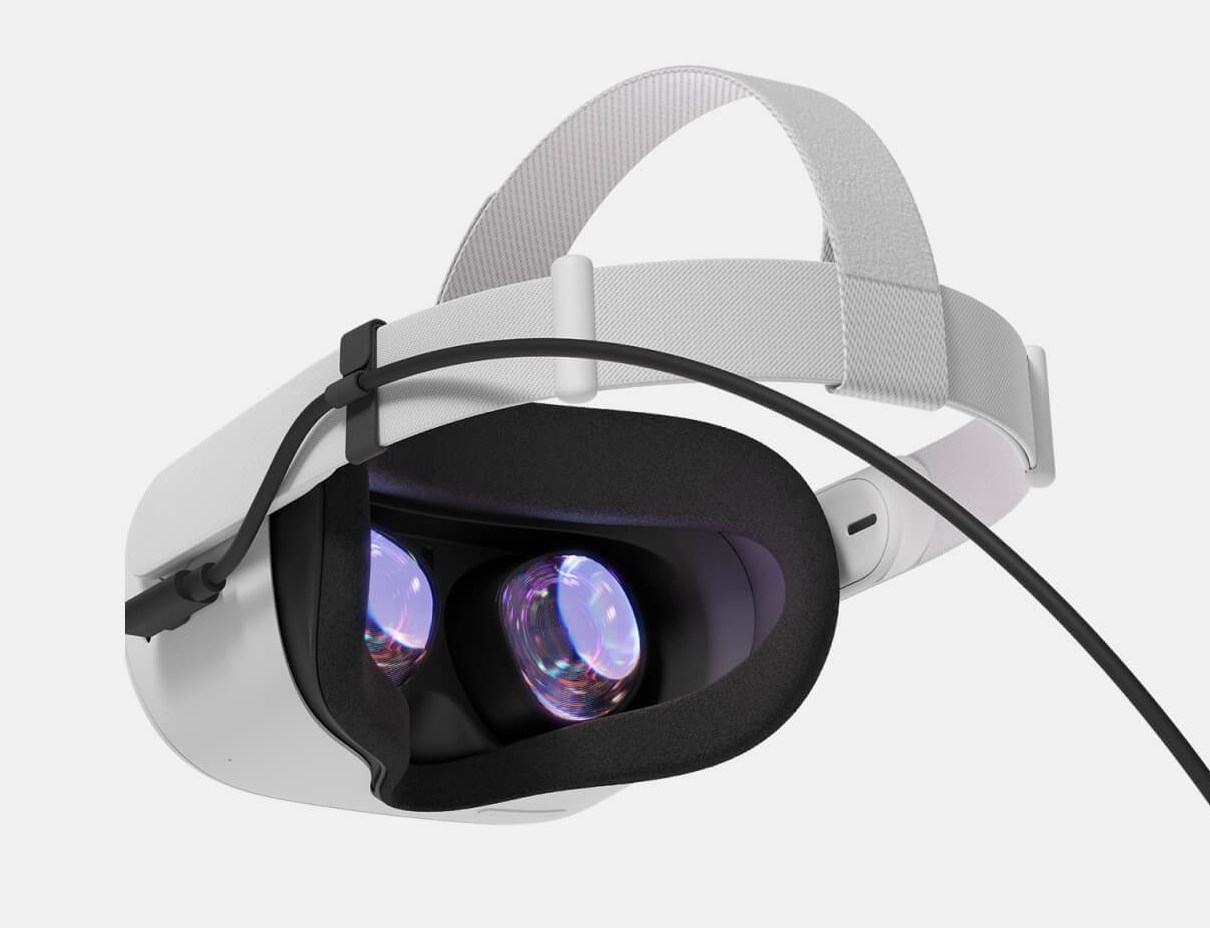 Once you've procured the gear and software you need, setting up Oculus Link is super easy. Simply launch the Oculus Software and connect the USB cable to the headset and the other directly into your GPU if you can. You'll notice the cable has an angled end and a straight end: the angled end goes into the headset, and the straight end goes into your PC.
Many wonder which USB port to use on their PC. Some motherboards also have dedicated 'VR Ready' ports that are guaranteed to provide enough power and bandwidth to your headset, so these are the best choice. It's ok if you don't have one of these — just make sure you're plugging into a USB 3 supported port. 
Once you're connected, the Oculus Software will indicate if your headset is up and running with a green light, and then, that's it! You're free to use your Quest as you would a tethered, PC-based device.
To start, it would be my suggestion to familiarize yourself with Steam VR. You'll be familiar with Oculus Home, and Steam VR Home features in very much the same way: it's a virtual space you can customize as well as being used to browse and launch games. Alternatively, you can just select games from Steam and click play as you would with flat-screen gaming.
Once you've launched a game, Steam VR will automatically boot up if it hasn't already, which is indicated by a green 'VR' emblem in the top right of Steam's main window. When your headset is connected and Steam VR is running, you'll also notice a handy pop-up box appear which tells you whether or not your headset and two controllers are activated and ready to use.
FAQ
Question: Is the Oculus Link Experience as Good as Normal Tethered VR?
Answer: Not quite, but it's very close. There will be some image compression compared to a stand-alone tethered device, but it's not very noticeable — a small price to pay to have the best of both worlds.
Question: Will my Experience be Different if I Use the Quest 1 Instead of the Quest 2?
Answer: Both headsets function the same with Oculus Link but owing to the better screen specs, the Quest 2 will look slightly sharper.
Question: I've Heard the Oculus Quest can Also be Connected to a PC Wirelessly. How Does this Work?
Answer: There is now a feature called Air Link that enables you to connect your Quest to your PC over the internet, but there's a catch: you'll need a really good internet connection. Air Link is a great feature if you have the bandwidth. But the tethered link is more reliable and less finicky.
Conclusion
This article should have provided you with everything you need to know about using Oculus Link. If you have any specific questions, head to the Oculus Quest board on Reddit for what is usually a speedy response. Have fun!
Continue reading:
Oculus Link Cable Alternatives