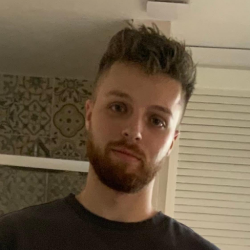 Latest posts by Linden Garcia
(see all)
Introduction
It might seem a little odd to be seeking retro experiences on the most futuristic of gaming platforms, but in the weird and wonderful world of VR, nothing is out of bounds.
Stunning realism and Matrix-style shootouts aside, some of the best fun I've had in VR has been either with mods or ports of old games or with titles that take on the stylized retro aesthetic.
In this article, I'm going to explore this niche of the VR market to provide you with some new games you'd likely have never have considered were a thing.
Bottom Line Up Front
In this piece, I've covered a wide degree of different experiences to give you my take on the 8 best retro games you can play in VR. Typically, there are two categories of people seeking retro titles on the virtual reality platform: those who want to relive the old days, and those who love the classic aesthetic (or, of course, those who seek both!). As such, here are the ultimate two titles I'd recommend for each type of person.
For the nostalgia junkies — SEGA MegaDrive Collection: If you're looking for a truly authentic fix of old-school-cool, you can't quite beat the real thing.
If it's all about the aesthetics — Tetris Effect: When we're talking iconic retro imagery, Tetris Effect has to claim this spot — a firework display of retro-neon bliss.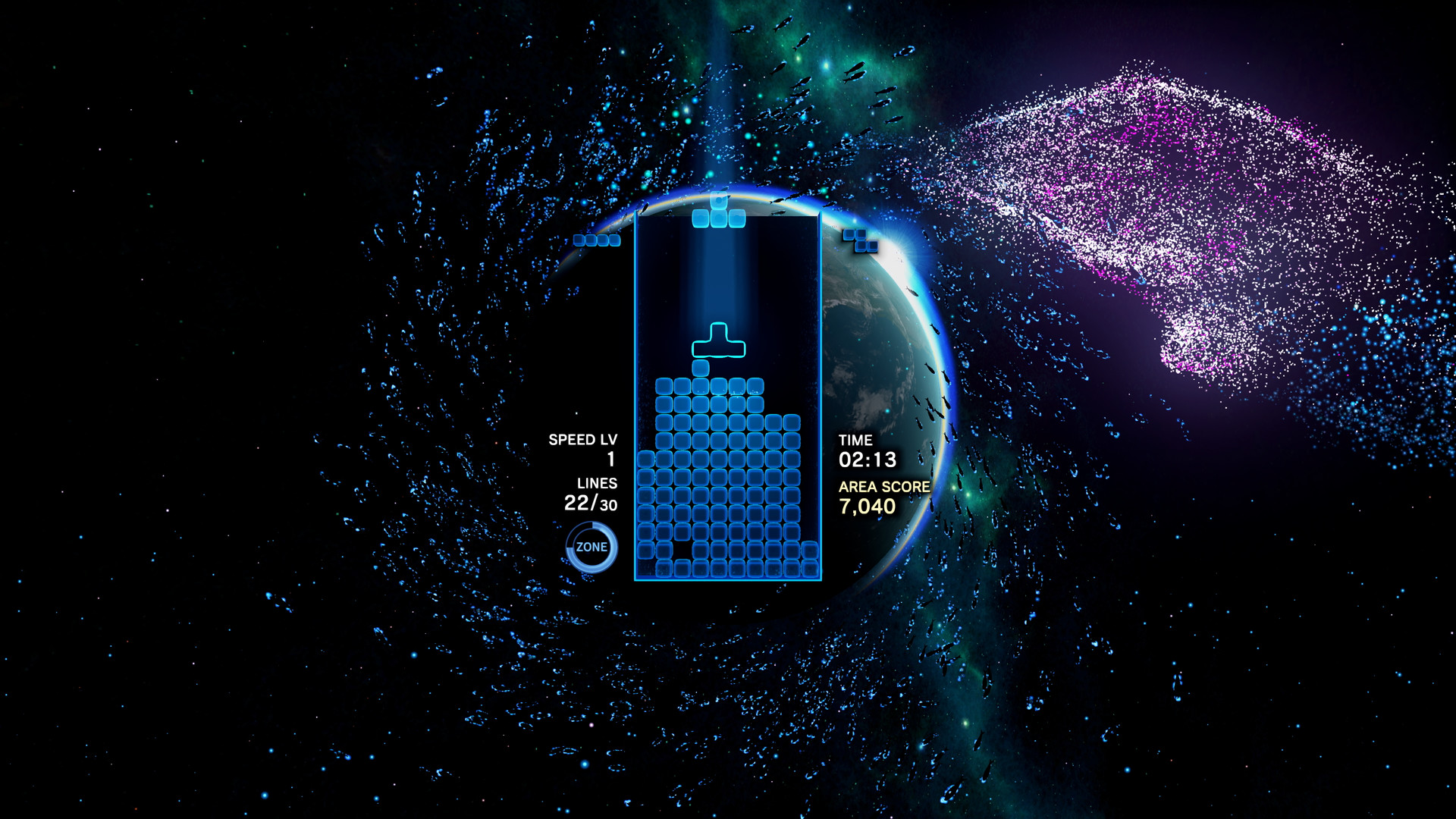 My Top Picks at a Glance
1. SEGA MegaDrive Collection: The 16-bit classics of old reinvigorated with a nostalgia-fuelled VR twist.
2. DOOM: The original DOOM has been ported to everything at this point, but rest assured, you haven't played it quite like this.
3. Tetris Effect: I'll never get bored of Tetris, but in the VR version of Tetris Effect, I think I've finally found the ultimate version.
4. Path of the Warrior: I didn't think a fully realised, Streets of Rage style beat-em-up was what I needed in my VR library, but hey, I was wrong.
5. Pixel Ripped 1995: Right down to your in-game mother's strikingly accurate attire, Pixel Ripped 1995 embodies 90s retro gaming.
6. Rez Infinite: When Tetsuya Mizuguchi first dreamt up the original Rez for the SEGA Dreamcast, I'm sure this is what he was imagining.
7. Half-Life VR: Similarly to DOOM, this Half-Life VR mod is hotly becoming my favourite way to revisit Black Mesa.
8. New Retro Arcade: Neon: Exactly what it sounds like, this game allows you to create your own fully personalised retro arcade — complete with all the mod cons you could possibly think of.
Criteria
Here are the inclusion and exclusion criteria I've decided upon for our retro-futuristic titles.
Each game should embody either ideas or styles of the past: Whether it be graphics, gameplay, or with an aim to hit upon a particularly nostalgic time period, games must be decidedly retro in tone and quality.
The games can be titles from the past revamped for VR, or new games entirely: Considering the vast array of retro experiences on offer, I decided to include both new and old releases for this list.
Mods are allowed: As you'll see, some of the best retro games available have been made possible with mods, so modded games are allowed here.
How Do We Define Retro, Anyway?
At its core, retro refers specifically to the imitation of the past. As you can imagine, that covers a very broad range across a ton of different disciplines. Even where gaming is concerned, it can mean many different things. A 'retro game' could be retro on account of its graphics, music, game mechanics, or even because of its story. These titles mostly hit upon a gamer's strong sense of sentimentality for the games they played as kids, or, summed up in one word, they're 'nostalgic'.
The retro style saw a revival as indie games became more prevalent, and given the huge army of indie developers working on the VR platform, the style has proliferated here, too. Now that you're clear on the definition, let's get on with looking at the games!
D3T Limited | 2010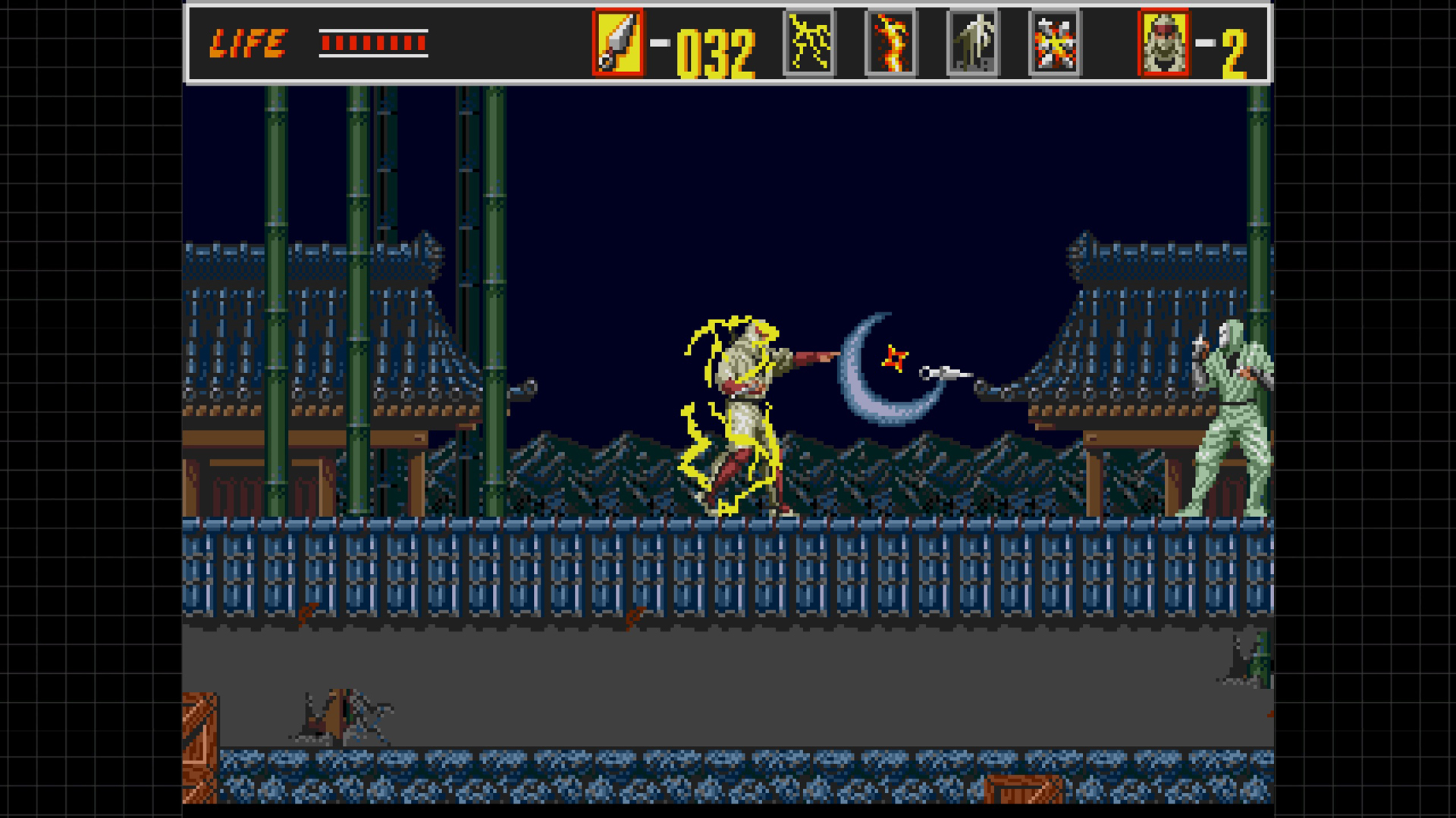 You don't get much more retro than the SEGA MegaDrive, and you don't get a much heavier dose of nostalgia than with the VR features of this game.
The SEGA MegaDrive Collection has been around for a long time and has received several updates and ports along the way. The PC version of the game enables you to play the game in VR — but it's not just a simple headset-compatible version of the game.
In normal flatscreen VR mode, the game starts in a virtual setting where the player is to select games from a shelf and insert them into a console. This bedroom setting has been designed to be as classic a 90s bedroom as you can get, and it's this space that you can immerse yourself in with your VR headset.
It's a rather odd experience at first but one you quickly get lost in. You're essentially playing a game within a game — sitting in a virtual VR bedroom as you play classic SEGA titles on a virtual CRT TV, and an odd thing happens after a while. It tricks your brain and you acclimatise to this new virtual space — you forget you even have your headset on. It makes for awesome immersion into a classic 1990s setting, and for people wanting to re-live the days of their youth, this title is a no-brainer.
Id Software | 1993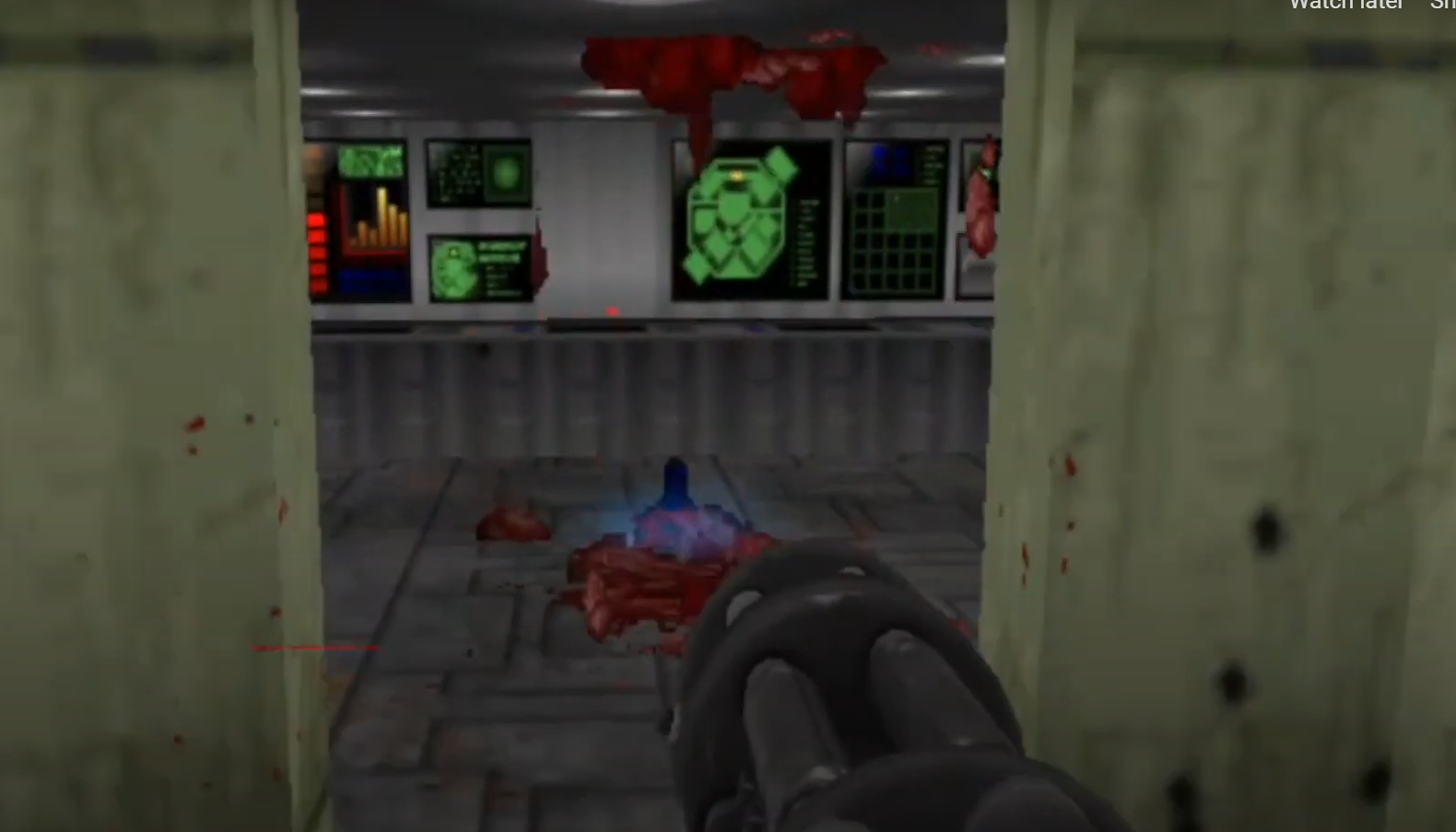 The original DOOM is no stranger to amazing, game-changing mods, and I didn't think it would be long until someone tried to form the original game into a VR experience.
Low and behold, someone did, and after some quality of life upgrades, it's now one of my favourite ways to play the classic games. You'd assume it wouldn't work, given that the game isn't actually 3D at all with its blocky 2D sprites and illusions of ray casting, but somehow this doesn't matter.
DOOM's blocky hellscapes look fantastic in VR, and the simplicity of the combat seems to lend itself perfectly to the platform. Gun models have been faithfully recreated in 3D now, and the whole thing just takes on a totally new dimension. When you think about it, you're playing two simultaneous simulations of a 3D environment…
Monstars Inc. | 2021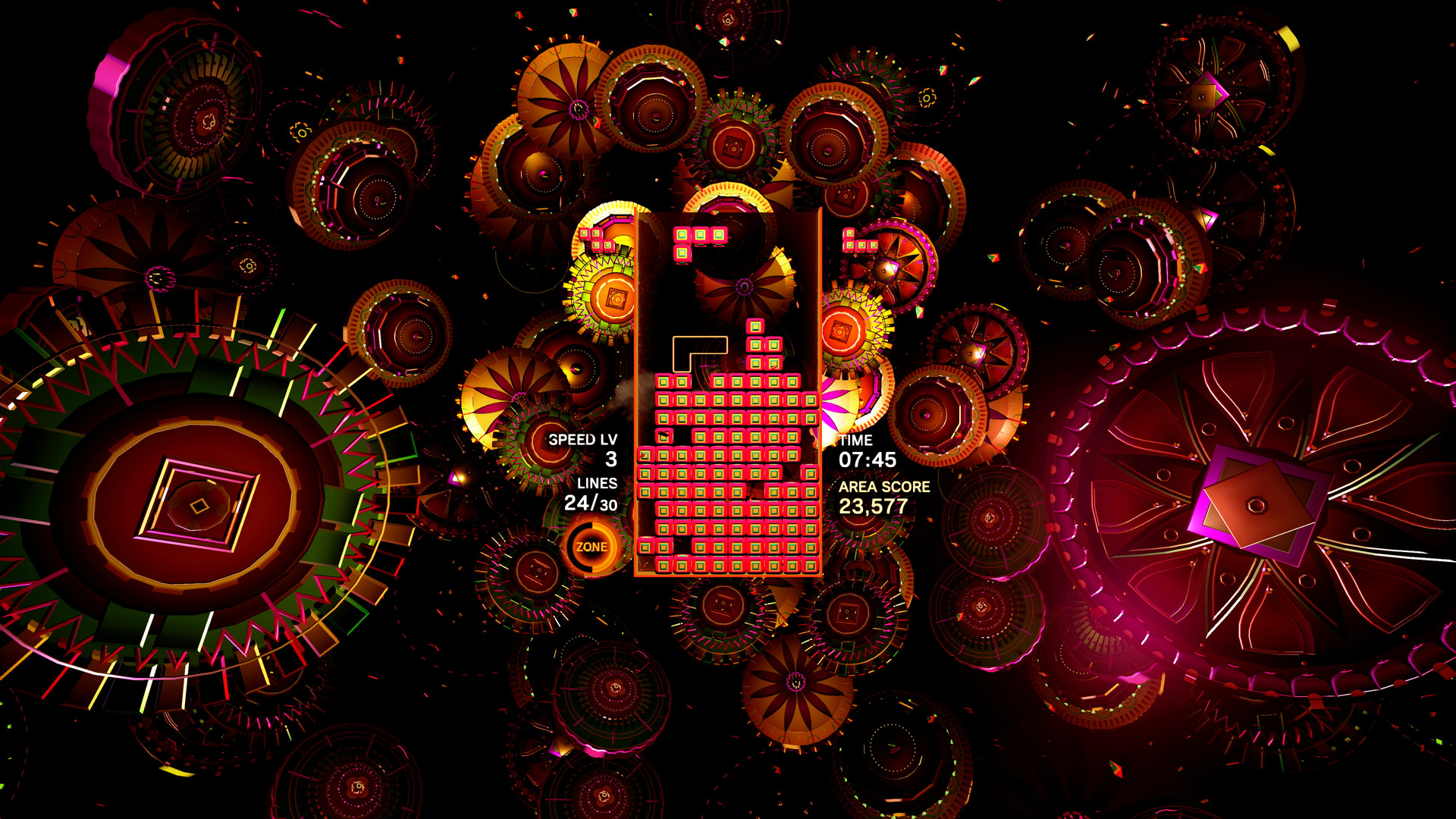 I'm a huge Tetris fan. I've put about 100 hours into Tetris 99 on the Switch so far, and who knows how many on the original Game Boy release (my rage knew no bounds when my saves were erased after managing to deplete the cartridge battery from excessive playing).
I've played almost all of the new and re-releases of the game, and Tetris Effect, with its mesmerising neon colours, new game modes, and an awesome soundtrack, was one of my favourites.
Predictably, playing the game in VR took things to a whole new level. Tetris is the ultimate flow state game, and to encapsulate yourself in its dreamlike world this way is, in my mind, the ultimate way to experience this classic series.
If you're an avid Tetris fan, or even if you think Tetris isn't really your thing, don't sleep on this version of the game — you won't be disappointed.
Twisted Pixel Games | 2019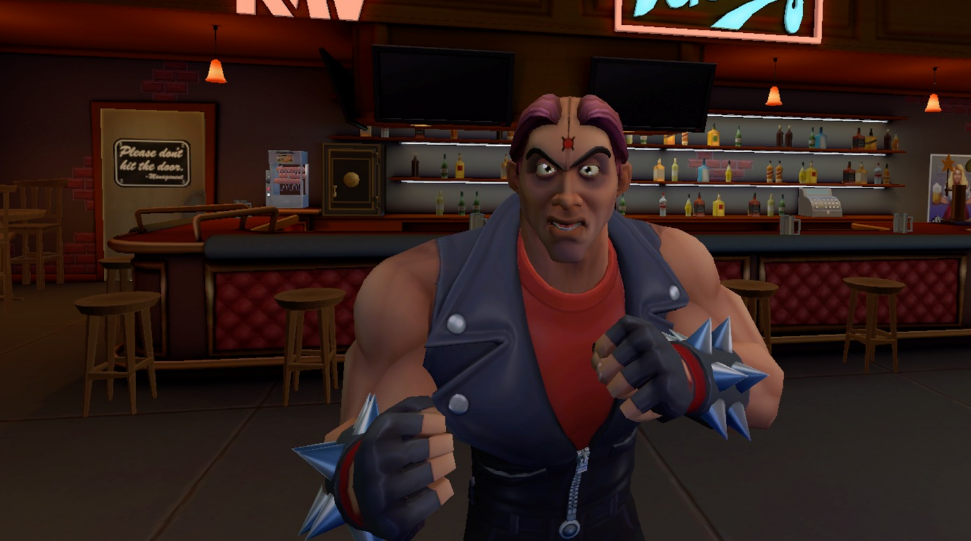 I think, aesthetically speaking, the genre most synonymous with the 16-bit era are the beat-em-ups — both arcade and home console smash successes. Path of the Warrior mixes the ubiquitous style of retro fighting games with the freedom of full 3D.
For all intents and purposes, this is a VR version of SEGA's classic beat-em-up, Streets of Rage — and it's excellent. One of my favourite things about this game is the physics. Upper-cuts are particularly satisfying, and punches land cathartically with your enemies and send them flying in the direction you hit them in; it's a quality which echos the over-the-top ethos these games honed so well in the 90s.
The animations are superb, too, affectionately harkening back to the cartoonish styles of the era, and I loved the attention to detail in the level design. Much like the games it replicates, you're able to use a wide array of dangerous objects and death traps to dispose of your enemies, and generally, a huge amount of work has gone into not just making a great fighting game, but also an authentically retro one.
ARVORE Immersive Experiences | 2020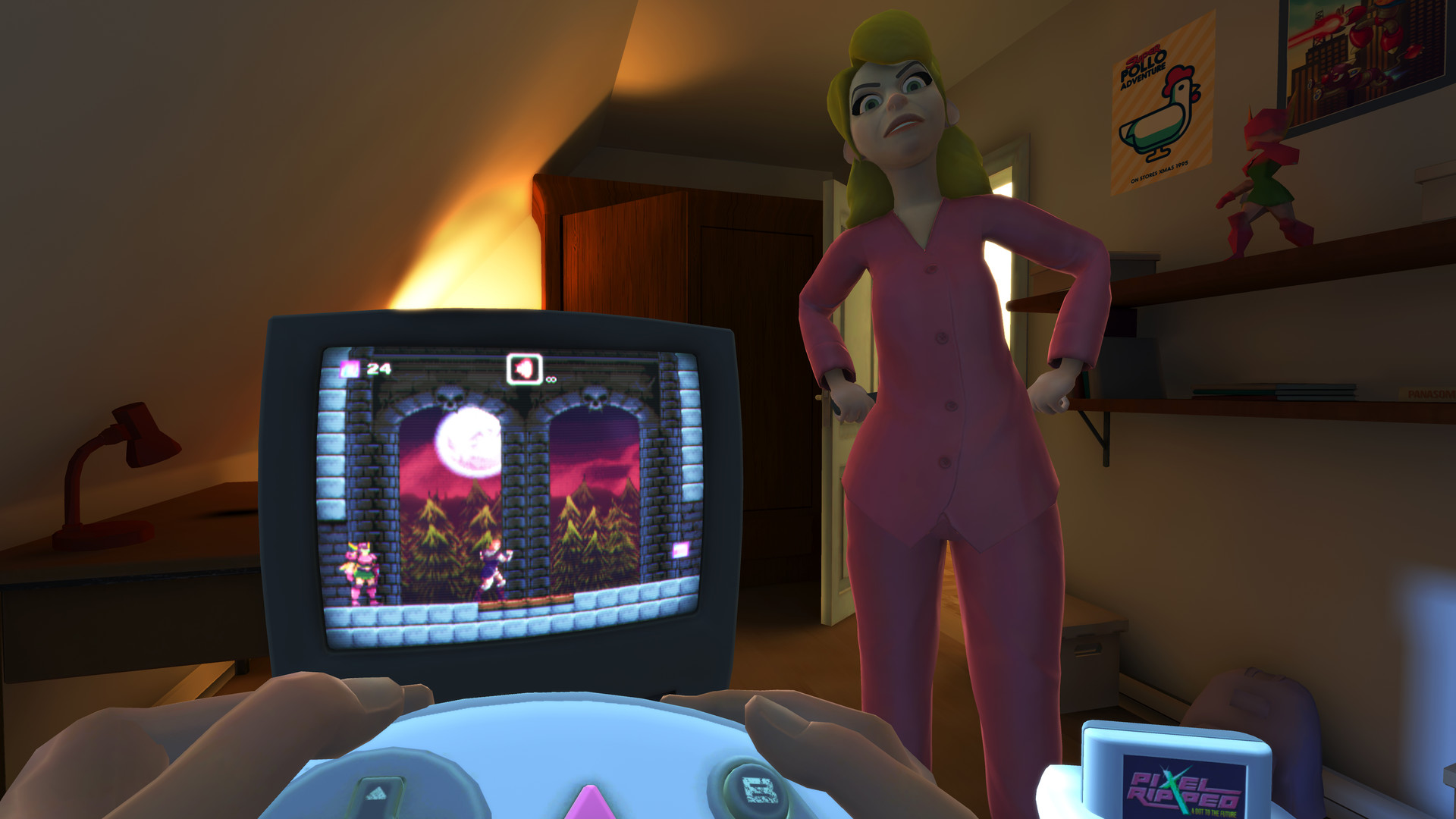 Not unlike the SEGA MegaDrive collection, Pixel Ripped 1995 is another title to blur the lines between retro and modern-day. 
This game is a full-on nostalgia trip. It takes place both in a virtual rendition of 1995 and inside an array of video games from that world.
Uniquely, the player sees the world through the eyes of a kid playing a video. It's really clever how it plays with the concept of the medium like this, and, quite literally, it adds this extra layer of immersion to the whole thing.
Owning to these novel mechanics, not only will you play through nostalgic re-imaginings of classic titles from the era, you'll constantly need to be on guard for threats from the real world — whether that be through the clever blurring between the world in the game your character's playing and his own, or your mother's fury that you're playing a video game when you should be in bed!
It's a must-play for any VR user, and even more so for anyone wanting to relive their 1990s childhood.
Monstars Inc. | 2017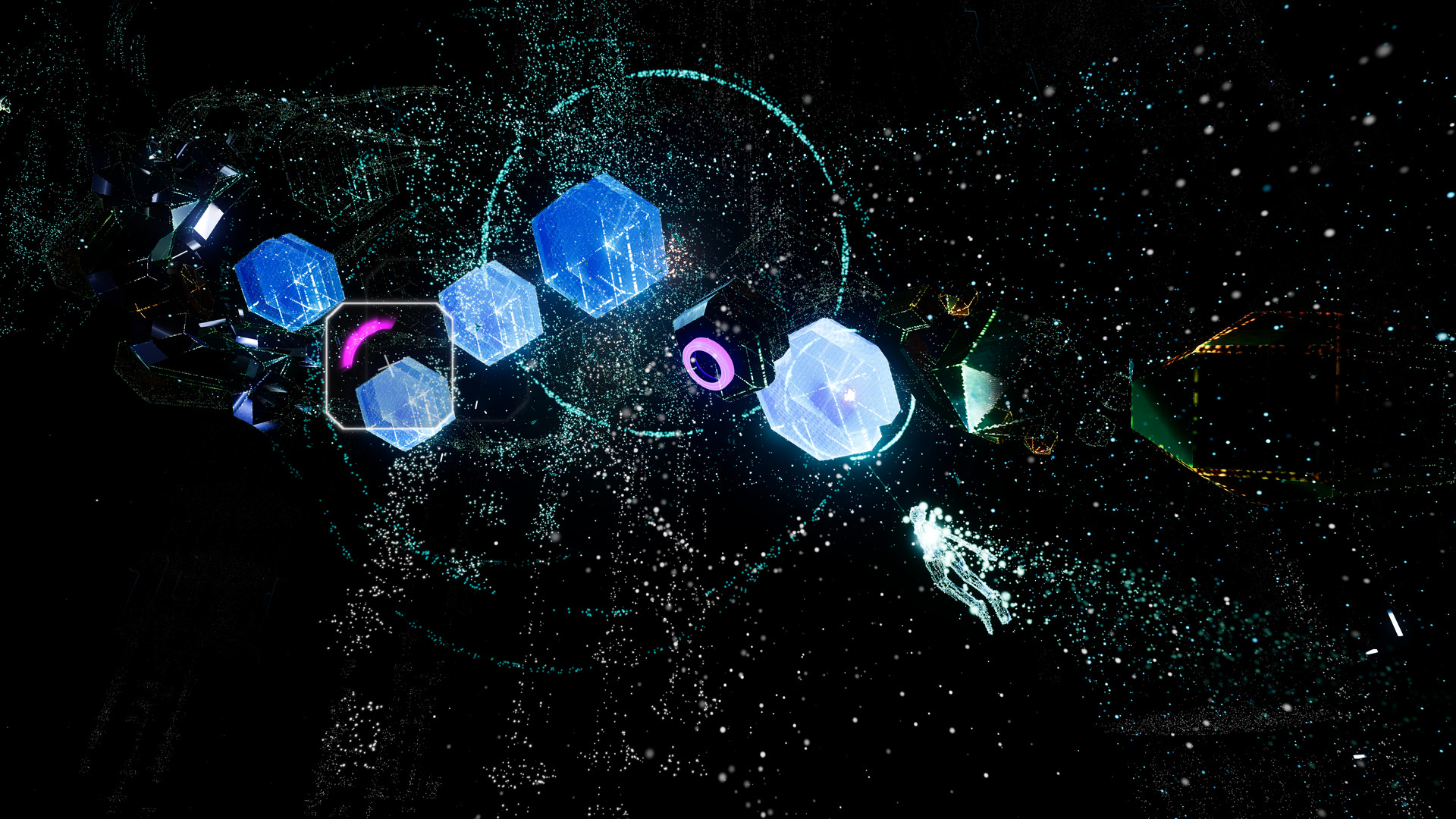 I'd love to see more Dreamcast games ported to the VR platform. Such forward-thinking titles are invariably a great fit for being modified and amplified by the futuristic attributes true immersion offers.
And if there was one game I'd consider the perfect choice in this regard, it would be Rez: a beautifully cerebral rhythm game with amazing music.
As fans will no doubt easily be able to imagine, Rez's pulsating ambience and hypnotic visuals are only accentuated by VR, and for those who have never heard of the game or have never played it, this is undoubtedly the ultimate way to play it. The port is the perfect example of VR's ability to breathe new life into even the most timeless of video game experiences.
DrBeef | 2020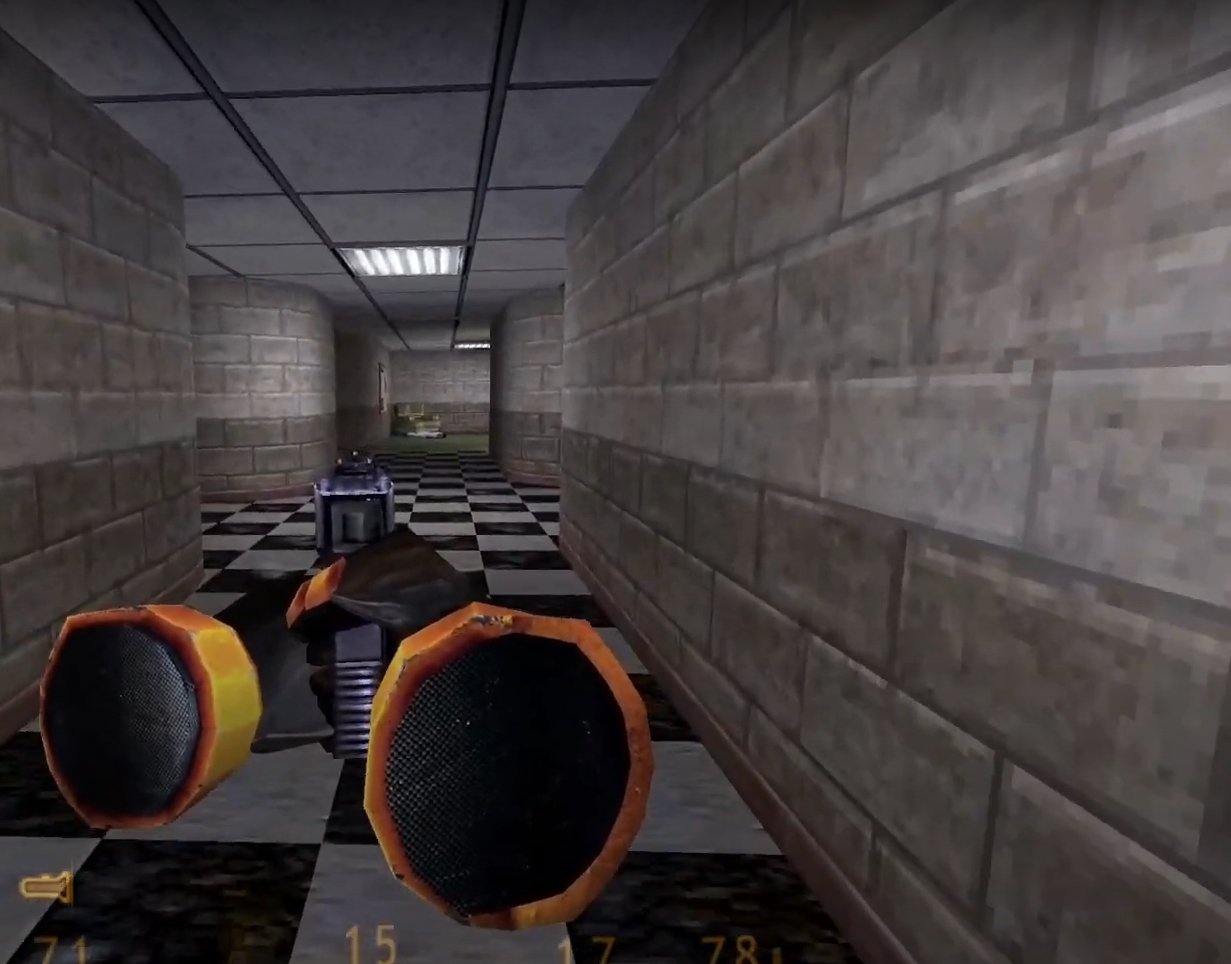 While no substitute to the all-singing all-dancing Half-Life: Alyx, one of the best conversion mods I've ever played has been for the original Half-Life. Despite its unquestionably dated visuals, there's something of a charm to Half-Life's aesthetic these days, and that quality is takes on a new look in VR.
A lot of retro VR mods function well enough but don't go the extra mile, but this mod doesn't have that problem. Fully modelled extremities make the game feel like an official port, and close attention has been paid to making the somewhat janky mechanics (ladder climbing, I'm looking at you) a breeze in a VR headset.
Most of all, though, it gives a great sense of scale to the gargantuan Black Mesa research facility — a concept that was difficult to fully realise in the original release, but that can now be experienced with an added degree of depth and realism.
Digital Cybercherries | 2019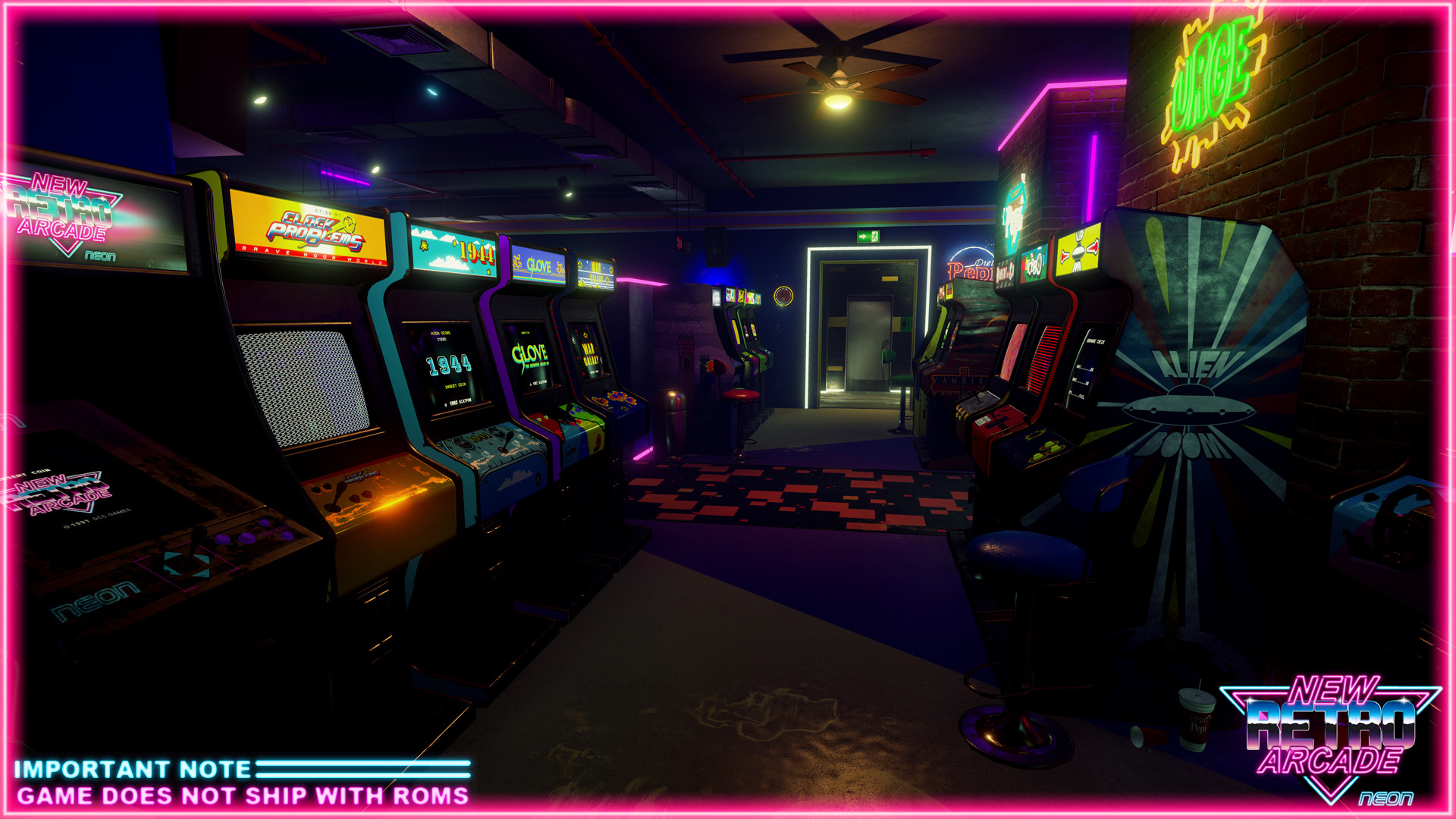 New Retro Arcade: Neon is exactly what it sounds like: A recreation of a classic arcade space for viewing in VR.
Featuring the aesthetic of the neon-lit dungeons of the 80s and 90s video game arcades, the game enables you to fully customise your own arcade space, and fill it with whatever playable arcade cabinets you see fit. In many ways, this game is a glorified emulator — but that's certainly not a bad thing. 
One of the main features that make this game stand out is the sound design. New Retro Arcade features 3D positional sound design, and it's surprising how much of a long way these aspects go to enhance your immersion; the audio from the game cabinets ring with the sort of authentic echo you'd expect, and sound changes realistically as you move your head.
To really channel the ethos of the arcade, you can have your friends join you. Up to six people can hang out and play games in the same space simultaneously. It takes some work, but when you've got everything set up and have brought some friends along for the ride, there's nothing quite like it. 
FAQ
Question: Considering Some of These Games are Modded, am I Able to Experience them on Oculus Quest 2?
Answer: There seems to be a lot of ambiguity over how 'PC' the Oculus 2 quest can be, but in reality, the link cable enables you to use your Quest 1 or 2 exactly like a PC based HMD — and that includes being able to experience modded gaming.
Question: How Difficult is it to set up Modded Games? Will it Mess up my PC?
Answer: A common fear many have regarding modding is that 1. It's very difficult, and 2. It might irreparably damage your computer. While it's true that care should be taken, modding is usually both streamlined and safe. So long as you read the instructions carefully and make sure to back up your files, there's no real risk to installing a mod. Regarding the difficulty, the mods on this list are simple to install — make sure to use the instructional links I've included for each respective title.
Question: Is There Any One or Two Particular Headsets that Work Especially well for Retro VR Gaming?
Answer: While the added features of a certain HMD may be beneficial for certain games, there's not going to be any differences in your enjoyment of playing any of these titles no matter what headset you have. If the game you're interested in is on Steam, make sure the headset you're going to use falls into the category of: Oculus, Windows Mixed Reality, Vive, or Index: those are the brands that are compatible with Steam VR.
Conclusion
I hope this list has proven to you that the retro scene is alive and well on the VR platform. It's great to see this juxtaposition between new and old, and considering the ever-present ingenuity of indie developers and the fact that nearly all these games are continually updated, I'm sure there's much more exciting stuff to come. Have fun!
Continue reading: