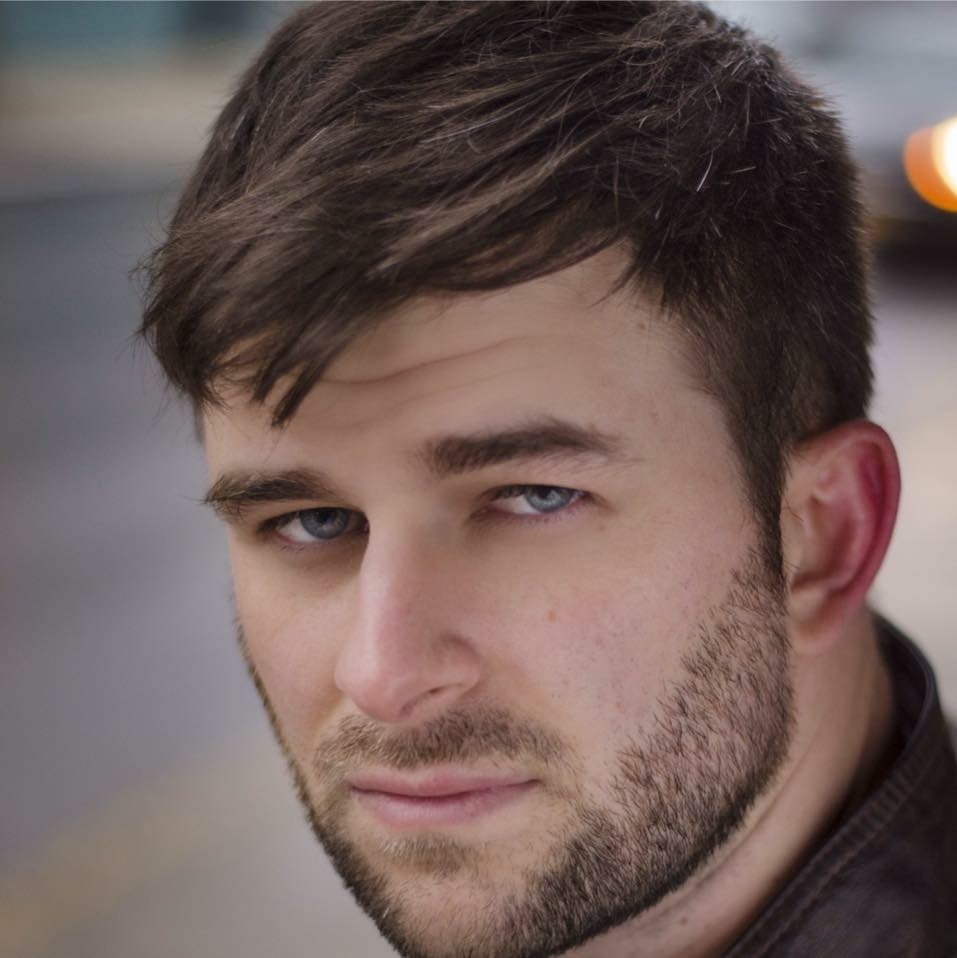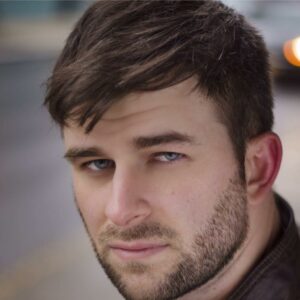 Latest posts by Adam Braunstein
(see all)
When VR first came out, it seemed like anything resembling a game with good graphics on a headset would be something that was years and years away. When the medium first launched in 2016, things looked actually pretty good, surprisingly. There were several games that had some decent graphical ability to them, but overall, I'd say the state of the graphics were about PS3 quality and early era PS3, if we're being honest. Keep in mind that was the absolute best you could expect at the time, so the thought that a few years later we'd be getting something easily PS4 quality was honestly pretty tough to believe.
Then came Half Life: Alyx in 2020. To say this game was groundbreaking is a crazy understatement. First of all, it had the gargantuan task of being a Half Life game that could live up to the game-changing precedent set by Half Life 2 almost 20 years ago, and needless to say, fans of the series had been waiting anxiously for any chance they'd get to dive back into the fascinating world of Half Life. Not only did Half Life: Alyx manage to make a great Half Life game, but it also managed to create the single most immersive VR experience I've played to date. The graphics of this game are simply mind-blowing, and at times, it feels like you're inside of a PS5 with how detailed things can get. You also have some of the best physics possible in VR at this point, and when you mix that with the awesome story, genuinely terrifying moments, and engaging combat, you have the most impressive VR game easily we've seen to this point.
As if the base game wasn't enough, Half-Life: Alyx introduced mod support, and that was all the creative modding geniuses of the world needed to go completely wild with the tweaks they could come up with to this already legendary game. We're going to explore the best mods that Half-Life: Alyx has to offer, and these include brand new game modes, new enemies, and weapons.
Best Half-Life: Alyx Mods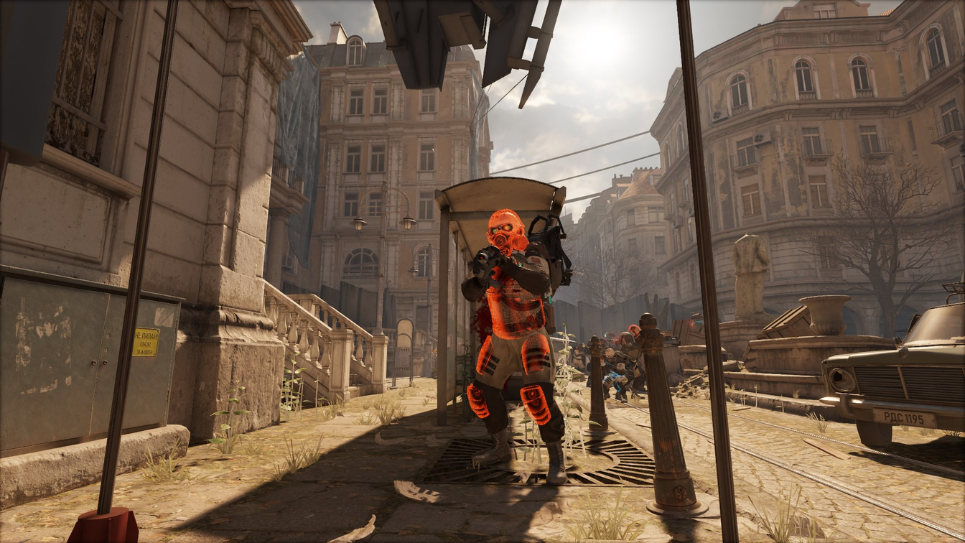 Mod Author: Generic-Icon
Mod Rating: 5/5, 303 ratings
Everyone loves a new game plus mode but unfortunately, Half Life: Alyx didn't come with any such thing. This mode allows you to play the game in a completely upgraded way from the get-go, so you won't be panicking about ammo or lack of weaponry as you take on the various horrors the game has to offer. Of course, that doesn't mean things will necessarily be easier as entire new enemies will be introduced, as well as current enemies getting a big overhaul in their damage. New combat encounters will be introduced to keep things fresh too. You should probably play the game the normal way first, then give this one a try to completely refresh the experience while keeping the game's story intact.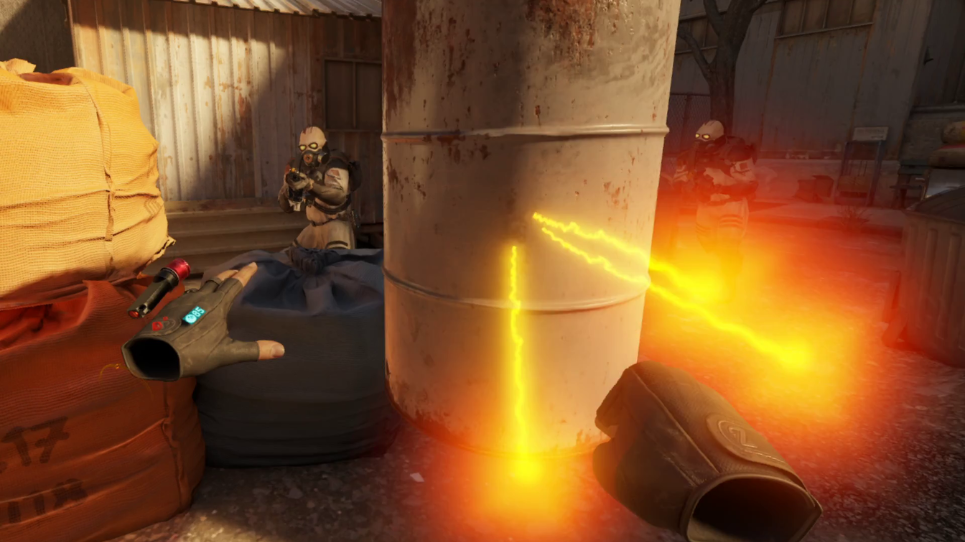 Mod Author: Epic
Mod Rating: 5/5, 327 ratings
This mod is a completely different way to play the game. It gives you fully-powered Gravity Gloves that essentially takes the legendary Gravity Gun from Half Life 2 and places it in the palm of your hands. This mod allows you to yank pretty much any object towards you and floats it in front of your hands. From here, you can punch it at any enemy you desire, and this involves full physics, so the heavier the object you launch at an enemy, the more damage it will do. You can essentially play the entire game this way, and it definitely adds a more physical fitness aspect to playing the game while also giving you the feeling of being a telekinetic badass instead of a girl struggling to survive.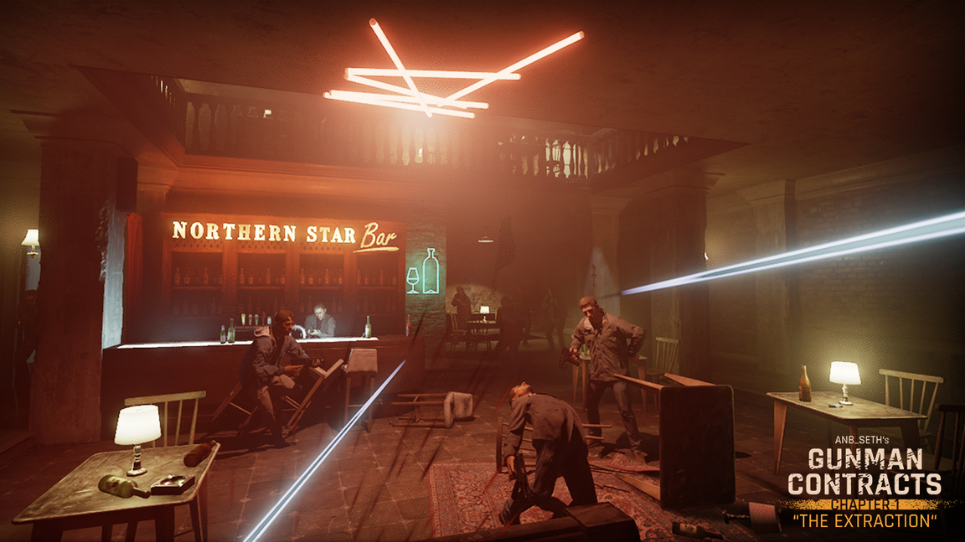 Mod Author: ANB_Seth
Mod Rating: 5/5, 1627 ratings
One of the comments in the Steam Workshop describes this mod perfectly. "It's scary how good this is.". I would have to agree, as this mod is less a mod and more an entirely new game. You play as a mysterious gunman who has been hired to find a missing woman that's been kidnapped by human traffickers. The story is simple, but the execution is mesmerizing. There are two incredibly well-made maps as well as new enemies and weapons and even complete voice acting here too. This would be a hit game on its own, and it's yours to try out for free.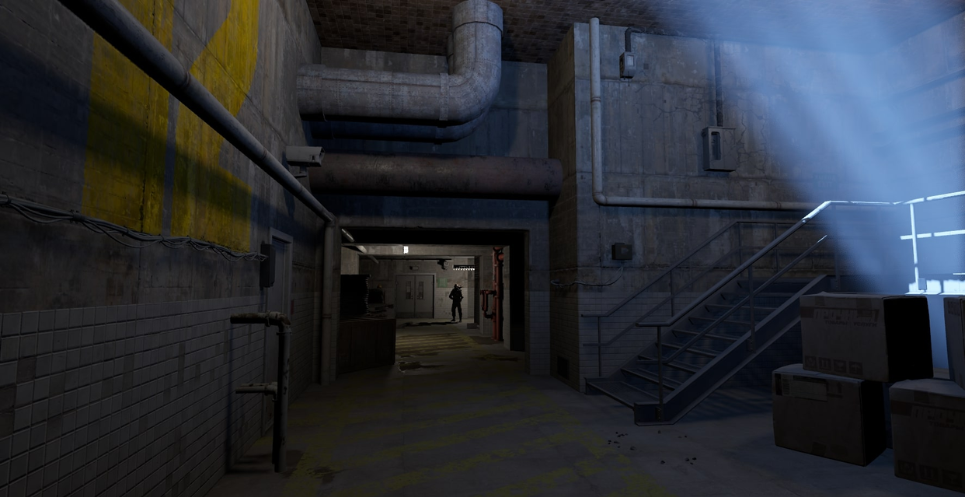 Mod Author: Eagle One
Mod rating: 5/5, 405 ratings
It might not be familiar to some of you, but for the gaming veterans out there, you know very well what Goldeneye meant to the gaming industry back in the late 90s. It was, in many ways, the definitive first-person shooter that really spawned the genre in the mainstream. The most iconic level of the game was the opening level, and in this series of mods, you get a direct recreation of the Dam level using Half Life: Alyx assets, and the result is nothing short of incredible. Everything from the enemy setup to the music is here, and it's a blast of nostalgia that is simply unmated.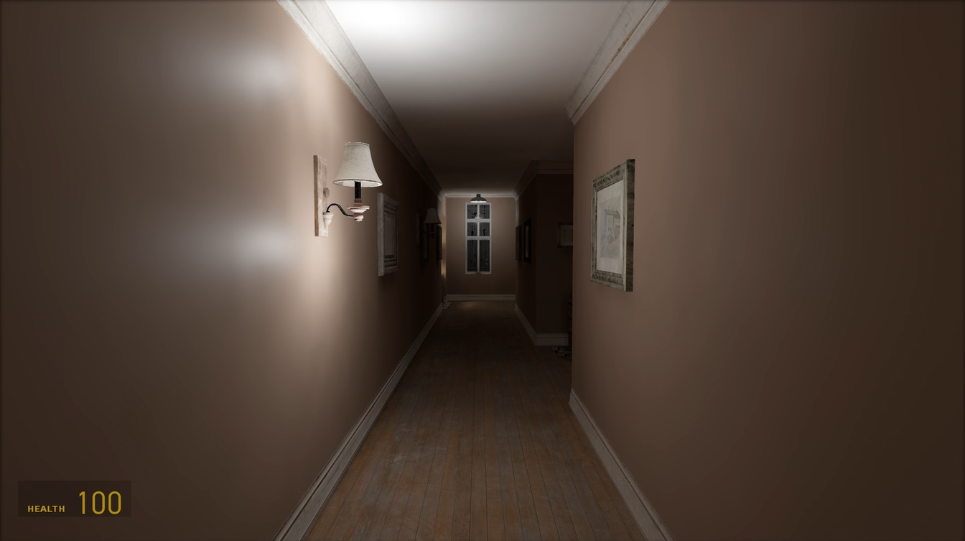 Mod author: Ambient
Mod rating: 5/5, 529 ratings
PT was a demo for a never-released game that came out in the mid-life of the PS4 and literally took the gaming world by storm. Players were enthralled by how creepy and realistic it was, and it had so many secrets to discover that the tiny demo became a favorite to win the game of the year among the gaming community. This mod completely recreates that demo in Half Life: Alyx, and the result is one of the most chilling gaming experiences I've had. I wouldn't recommend this one for the faint of heart, as even the game's original audio is input here, which makes it all the more disturbing to play through. You've been warned.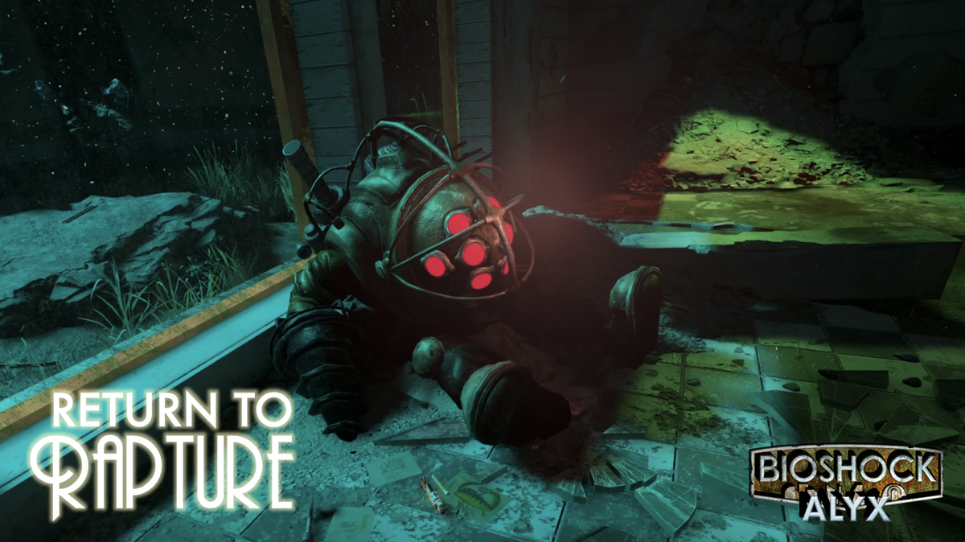 Mod Author: wim.buytaert.1988
Mod rating: 5/5, 529 ratings
Bioshock is one of the most important games of the last 20 years and when I first stepped into VR, one of the places I imagined being able to explore one day was the amazing world of Rapture from Bioshock. Considering that Half Life is already known for delving into alternate universes and things of that nature, the connection to Rapture here is pretty sensible, and the story here revolves around the Combine and its mission to find Andrew Ryan's secrets. This is an incredible mod that puts you in the world of Rapture and gives you the power of Plasmids, which are elemental powers to play around with too. The experience is complete with audio diaries, just as you would find in the original Bioshock, and contains 8 maps to play through while following the campaign. It's one of the more memorable experiences you can have in VR, and I highly recommend it to any Bioshock fan.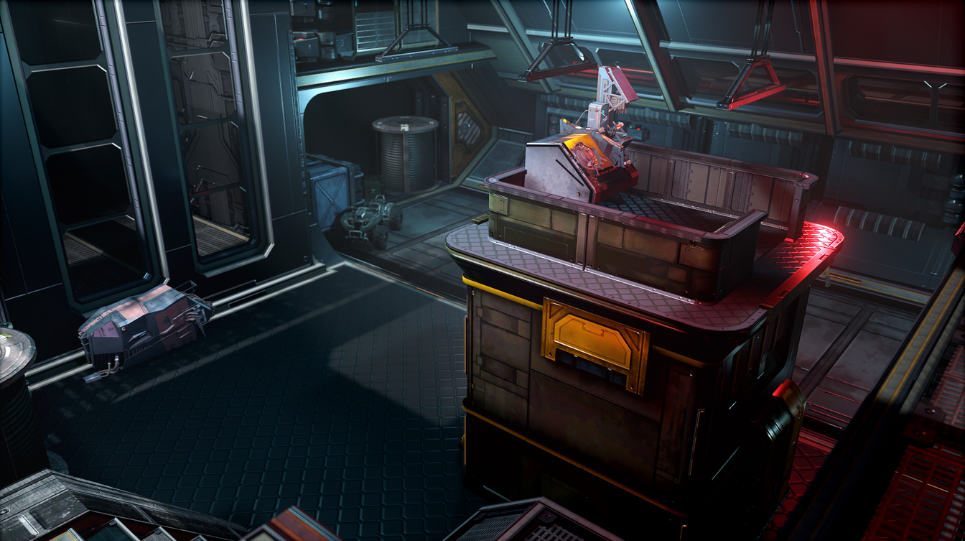 Mod Author: Speeder99123
Mod rating: 5/5, 677 ratings
Halo really needs to come to VR sometime soon. Unfortunately, no announcement like that exists right now, and instead, we'll settle for incredible mods like SpacePort- A Halo-Themed Adventure. This mod has you exploring and eventually escaping an abandoned space station, and it's complete with Halo-themed music, interesting puzzles to complete, and several engaging combat scenarios. The map itself is recreated from Halo 3, complete with custom props, and the attention to detail here is just staggering. It's not the longest mod out there, but it's incredibly fun to play through and will surely zap you with a dose of nostalgia.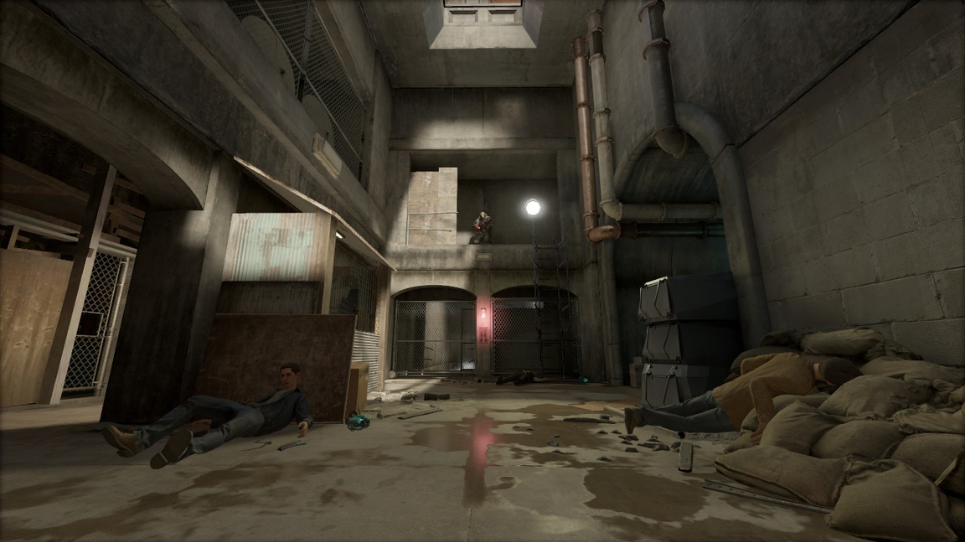 Mod author: PrivateHorseLeg
Mod rating: 5/5, 1202 ratings
Many have called this their favorite Half Life Mod of all time, and considering the gaudy history of Half Life mods like Counter-Strike and Team Fortress, this is one hell of a claim. C17YSCAPE backs it up by giving us a new story that takes place between Half Life and Half Life 2. You play as a citizen captured by the Combine, and you must figure out a way to get out of captivity and eventually escape city 17. A ton of work went into this mod, and it shines brightly with scripted events, new gameplay mechanics, and a smartly written story that plays out. There are also some horror scenarios and jump scares that play out here, and honestly, the quality on display here is equal to most of the main game of Half Life: Alyx. Treat this as a DLC and play it right after you finish the main game; it's simply amazing.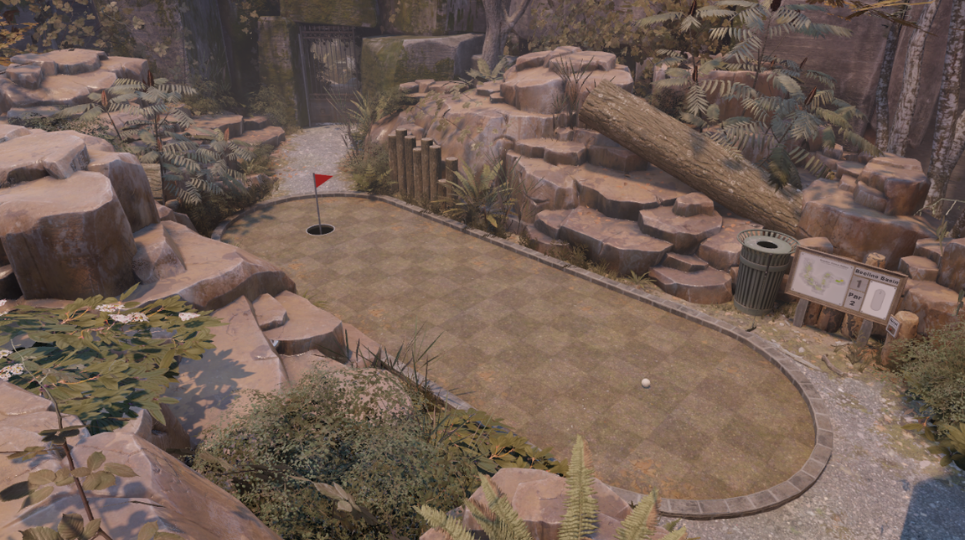 Mod Author: MarioWalrus
Mod rating: 5/5, 278 ratings
I'm willing to bet a fair amount of money that you weren't expecting to see a minigolf game on this list. Due to the incredible physics on display in Half Life: Alyx, a mod like this is actually possible, and believe it or not, it's actually great. You get a 7 hole course to play through in an interesting-looking environment, and it feels about as good as any VR minigolf game I've played. You likely won't be playing this one for endless hours, but it's still a really fun way to mess around in the Half Life universe, and like all the other mods on this list, it's completely free.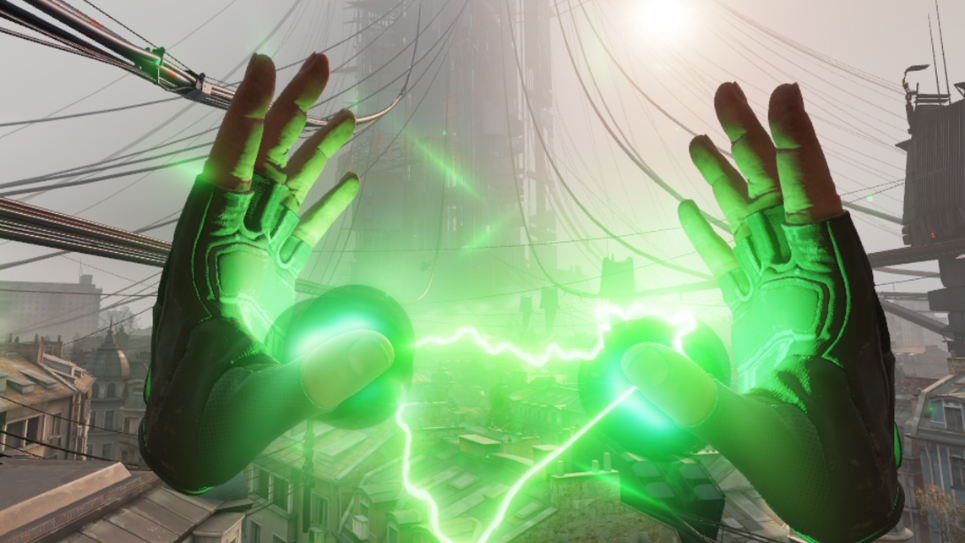 Mod author: Blackvault88
Mod rating: 4/5, 148 ratings
This awesome mod introduces the idea of energy hands that basically functions as a magic attack that you can use in ten-second bursts throughout the entire game of Half Life. It's not just a static beam you get here, though, as different gestures will produce different attacks and the variety here is pretty cool to toy around with. You can play the entire game just as an energy-wielding badass if you so choose, and it really adds a whole new element to the gameplay, making it feel like a different game entirely at times. I recommend bumping the difficulty up here as it can make some encounters trivial due to your unlimited use of it.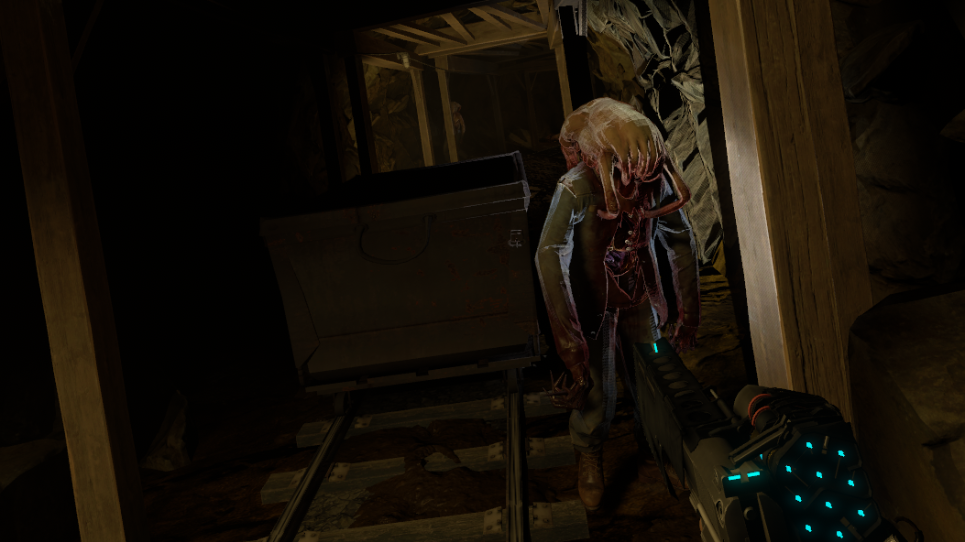 Mod author: SadlyItsBradley
Mod rating: 5/5, 1045 ratings
For those that love the horror aspect of the Half Life games but not so much the shooter one, Mine Break is definitely right up your alley. This mod is a terrifying journey through an abandoned warehouse and mine, and there are tons of scripted scenes, jump scares, puzzles, and enemies to take out during your time with it. It's not the longest experience, but it is chilling in its implementation and one of the shining early examples of how amazing the modding system of this game could really be.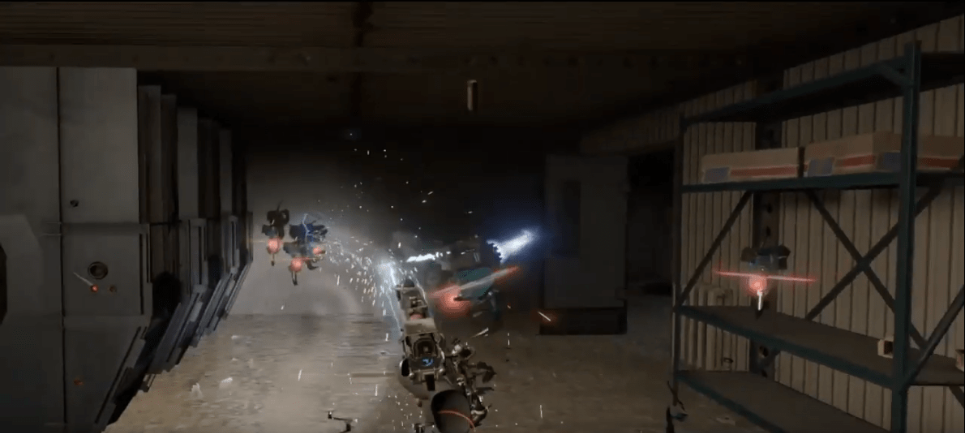 Mod author: Manello
Mod rating: 5/5, 436 ratings
This is one of the earliest mods for the game, and it was actually made before the Steam Workshop even existed. Despite that, it's still one of the best around as XenThug- Warehouse gives you a horde defense mode that is simple in its idea and awesome in its execution. You get to face wave after wave of enemies with the difficulty increasing each time and the enemies running the gamut from low-level headcrabs to the hardest enemies in the game. It's a completely separate mode that involves a restocking mechanic through vending machines placed around the level. You get to track your high score, too, so you'll be able to track how well you're doing. For those who wanted more firefights in the main story, this mod is an excellent choice.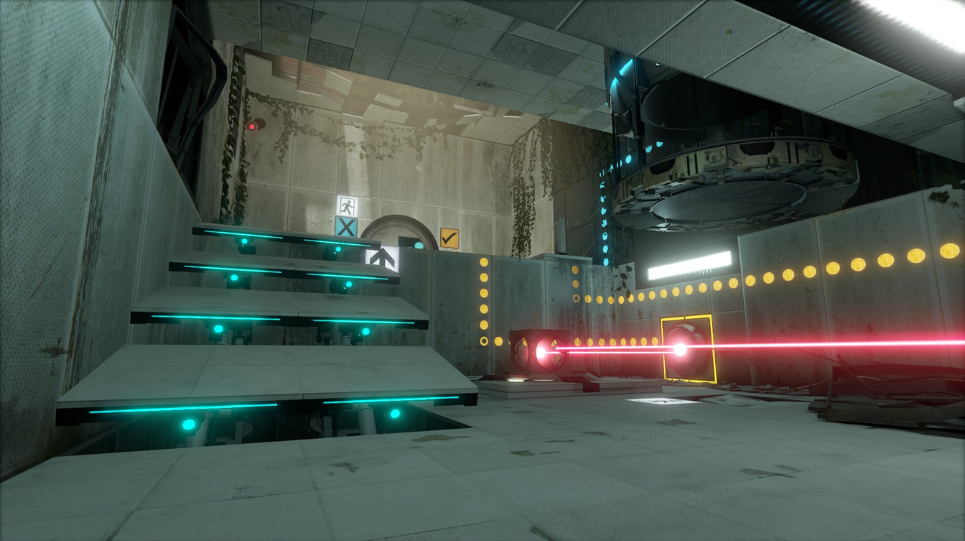 Mod author: Krotter
Mod rating: 5/5, 522 ratings
You can't really think about Half Life anymore without thinking of its brilliant spinoff game Portal and here, you get Aperture Labs in all their glory in VR. Now, you won't have the portal gun here as you did in those games, but you will still have plenty of puzzles to navigate and just an awesome environment to explore. If you needed a break from the horror and combat of Half Life: Alyx, Aperture VR has the thinking man's mod ready to go.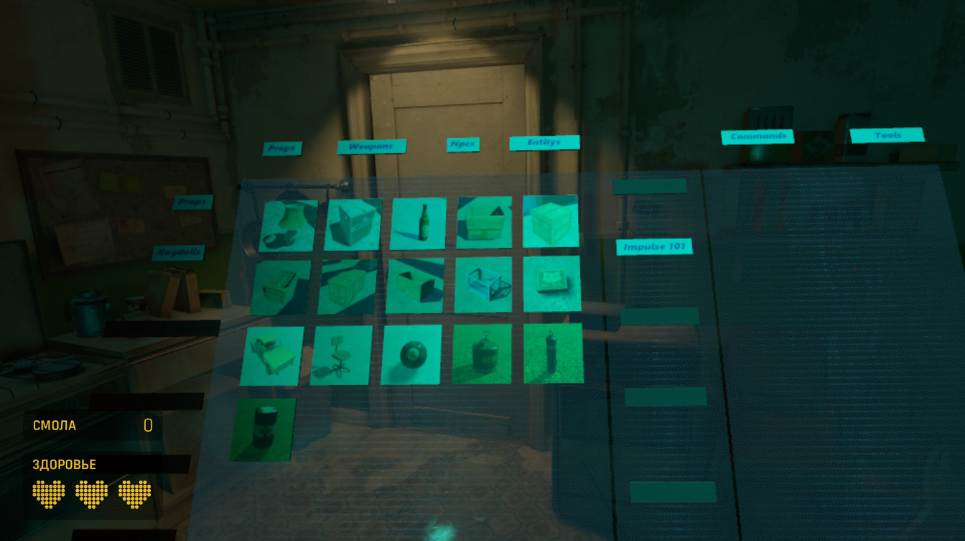 Mod author: Kot
Mod rating: 5/5, 510 ratings
Ever wonder what it would feel like to be a modder? Well, this Sandbox mod gives you all the tools to create any scenario you want in Half Life: Alyx. When I say any, I literally mean any, as every asset from the game is here and spawnable, and that includes weapons, enemies, enemy AI, and so much more. You can alter the scale of enemies, too, creating some horrifying situations. You can also just line up 100 explosive barrels and watch the world burn, the options are pretty much endless here, and it's a fun way to interact with all the different creations that come from this world.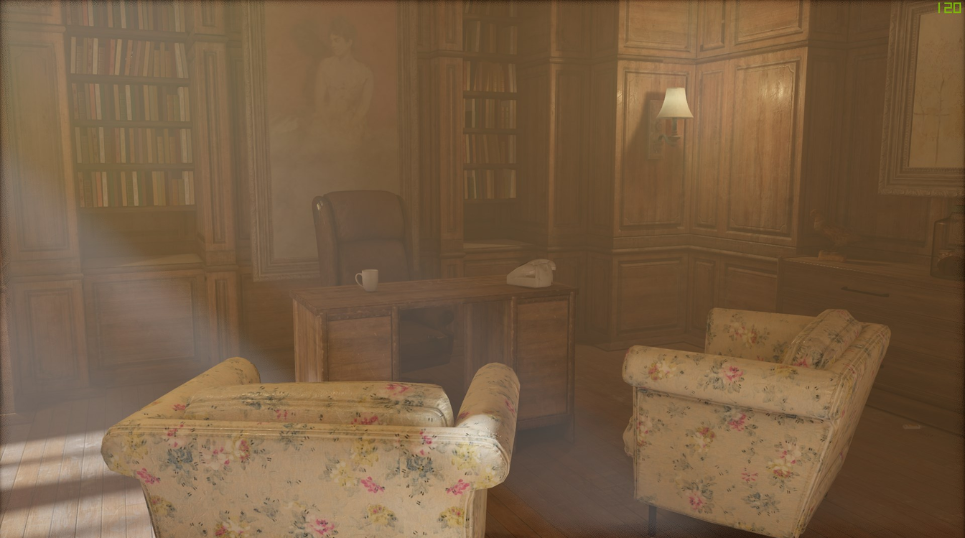 Mod author: Willow
Mod rating: 4/5, 164 ratings
Everyone loves escape rooms these days, and lately, the craze has made its way to VR in a variety of different games. Unfortunately for those games, though, they don't have the assets and graphics of Half Life: Alyx. That's where Escape Room: The Office comes into play. It's an extremely well-thought-out escape room mod that has custom music and clever mechanics that will have you using your brain rather than your brawn to solve the puzzles. I would stay away from the playthrough videos with this one, though, as part of the fun is figuring it out for yourself. Once you beat this one, it's not really much fun to replay, but it's a fun diversion and an impressive escape room to get through in its own right.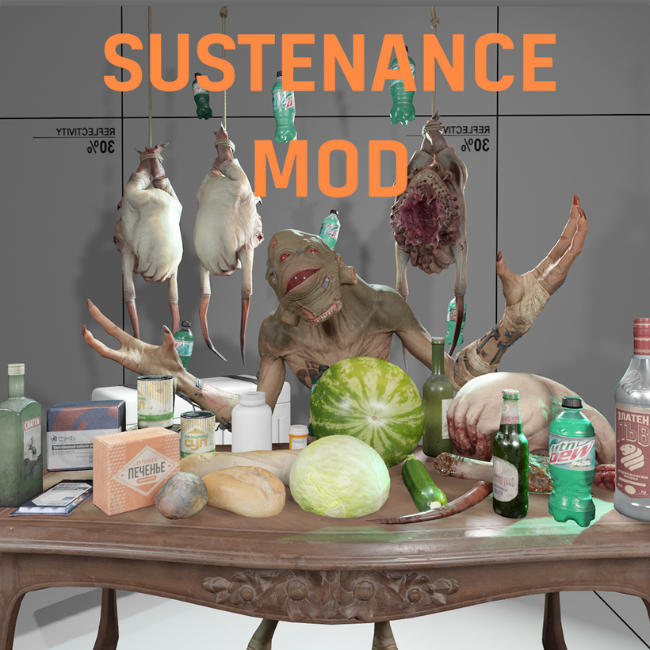 Mod author: Chrjen
Mod rating: 5/5, 252 ratings
One thing that is really annoying in Half Life: Alyx is the lack of healing items you come across during the game. There is tons of food that you see during the game too, but it's mostly useless. This mod makes it so that all of the tasty treats you come across throughout the game become usable as healing items. You can even eat the headcrabs in the game if you want, although I wouldn't recommend that just because the visual of that alone is enough to make me cringe a little. It's an essential mod for me and makes the main game so much more enjoyable and tolerable to play through because of it.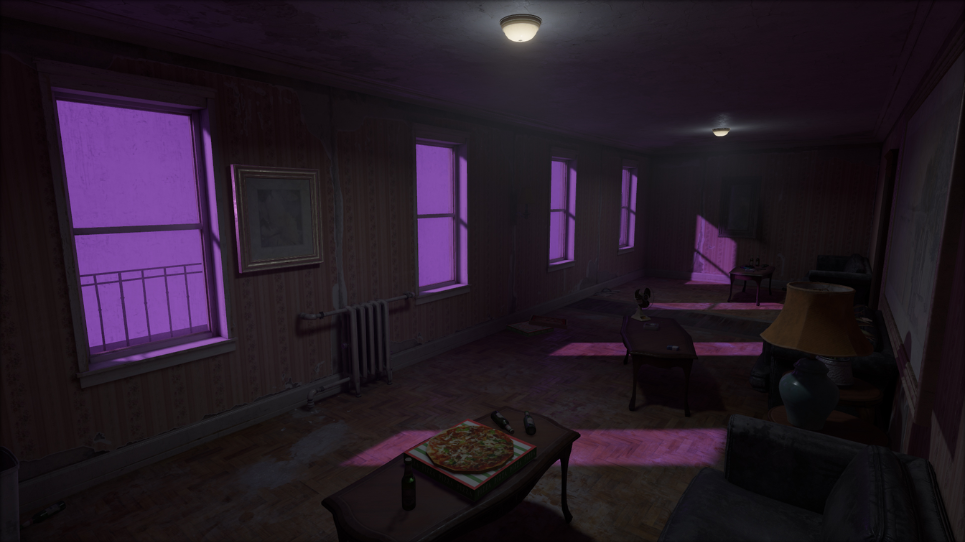 Mod author: Samara Boy
Mod rating: 4/5. 146 ratings
Hotline: Miami is a genuinely awesome game that never picked up all that much popularity despite awesome reviews. This mod takes the concept of a bunch of hitmen showing up at the wrong time to a building and puts it right into Half Life: Alyx, and the result is an awesome mod that is highly challenging. You get the Hotline: Miami music, too, which makes the experience feel that much more authentic. The level design here is great, and although the enemies are mostly Combine soldiers, the action is awesome and pretty challenging as the enemies are more aggressive than they are in the main campaign. It's a decently lengthened mod at around 45 minutes and is pretty replayable too.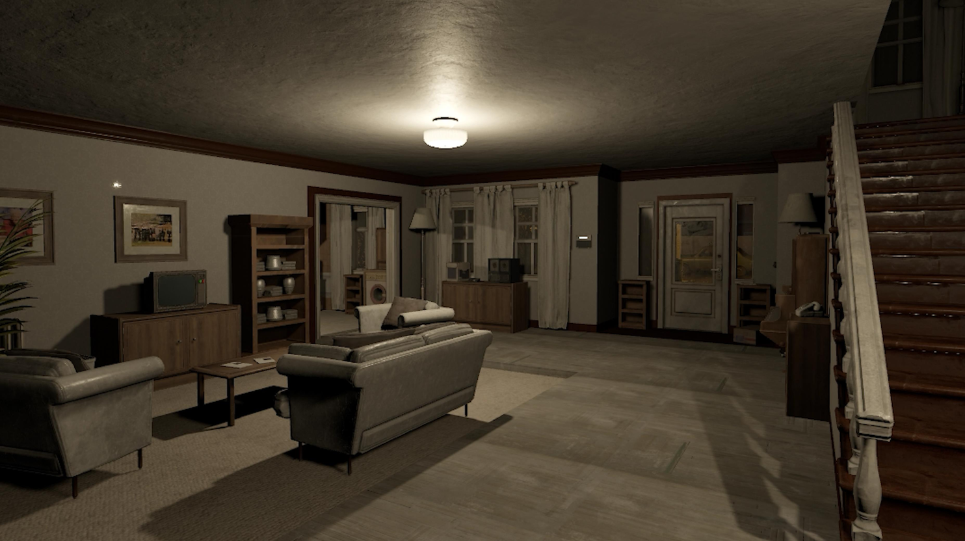 Mod author: Ambient
Mod rating: 4/5, 90 ratings
Some of the best Half Life: Alyx mods are ones that expand upon the story of the base game, but there are certain gems out there that can completely create new games with a mod, and Paranormal Witness is one of those games. You play as a man in the UK who suddenly has his neighborhood invaded by a paranormal murderer. It's incredibly creepy and is fully voiced acted, creating one of the most disturbing and expertly crafted mods to play. Creeping around the house while the paranormal monster lurks below gave me some of the most terrifying moments I've had in VR. Doing even the most mundane thing in this mod is disturbing because of the dread it causes. You will be on edge the whole time as random screams, creaks, and phones ringing burst through your headset. Pick up the phone in this game if you dare. You have very little to defend yourself in this mod, but household items are equippable, so you're allowed to get creative here. It's not the longest mod, but it achieves exactly what it sets out to do.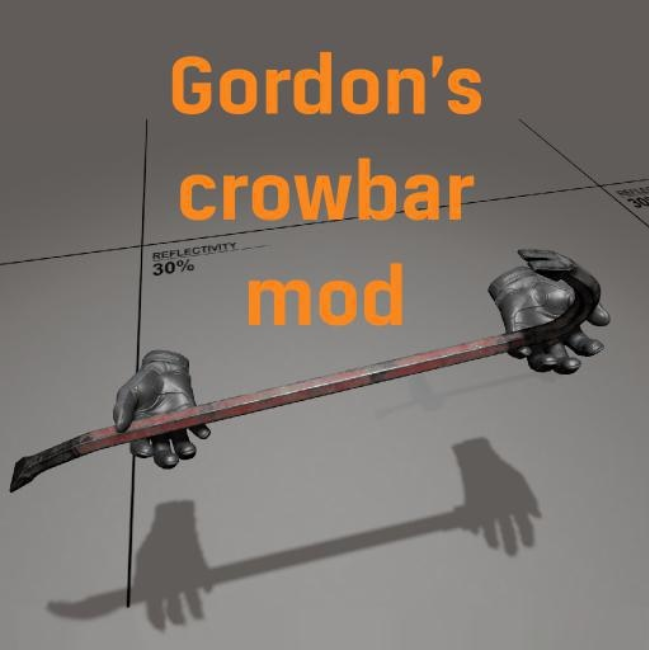 Mod author: Chrjen
Mod rating: 5/5, 260 ratings
Many players were definitely hoping to get to use Gordon Freeman's iconic crowbar in VR when they first heard Half Life: Alyx announced, but unfortunately, it was not part of the game. This mod aims to change that by giving you a fully functioning crowbar that Alyx can use to break through barricades and attack enemies with. It comes complete with its own sound and even has you equipping Gordon's gloves when you use it as well. You can use this throughout the entirety of the game, and it's been shown on a few occasions to be the only weapon some players use in beating the game, so feel free to give that a shot.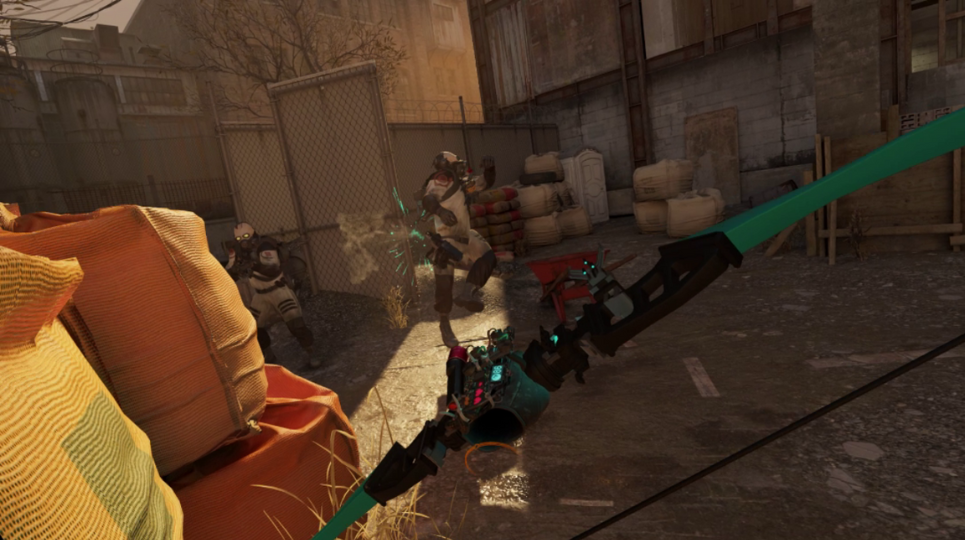 Mod author: MarioWalrus
Mod rating: 5/5, 408 ratings
I love mods that add items to a game that don't feel forced but rather slide in perfectly. The Recurve Bow hits that spot perfectly. It brings an awesomely designed bow and arrow into the main game of Half Life: Alyx, complete with unlimited arrows to give you a stealthy method of going about long-range combat. The physics involved with the bow are awesome, and it quickly became the only weapon I used for long stretches of the game. Some levels won't allow it to be used, but the majority of the game does, so you'll find plenty of mileage out of this mod.
Mod author: Higgue
Mod rating: 5/5, 1466 ratings
One of the first Half Life: Alyx mods to release, Overcharge remains one of the most played and most impressive mods to date. This mod has you defending a group of rebels on a residential block who have been attacking the Combine, who have been building a base there. You are alone in this mission, and it's designed to be one of the most difficult mods you can find. There are tons of firefights to engage in with this one, and it's consistently exciting and action-packed the whole way through.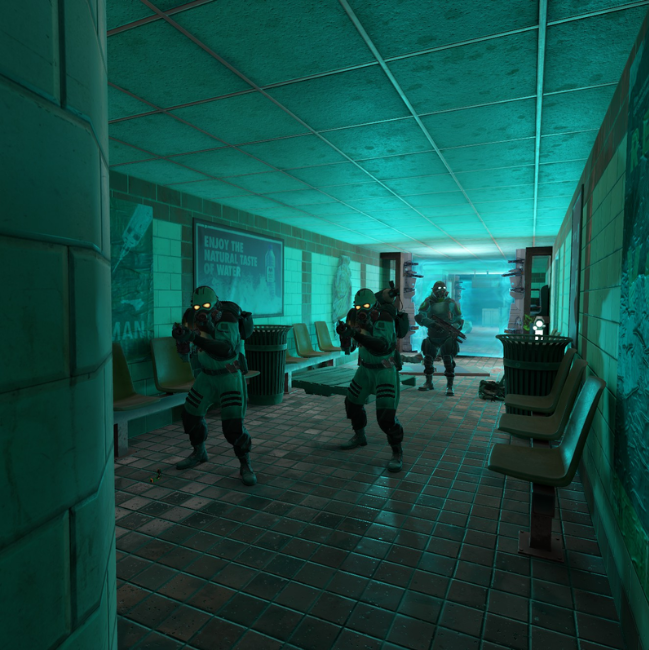 Mod author: wmafranz
Mod rating: 5/5, 142 ratings
This exciting level has you dueling soldiers in an abandoned subway station. It's got fully customized music, new enemy types, zombies, and more. This map is designed to be incredibly difficult as the enemies are ported from the Campaign+ Campaign Overhaul addon. It's recommended you move the difficulty down as playing this on the harder modes can make it nearly impossible to get through. It's also a thoroughly creepy experience, and there are plenty of jump scares that will accompany you throughout it. The zombies that explode when they approach you are particularly terrifying the first time you face off against them. Overall, it's a great mod that gives you more of the great gunplay from Half Life: Alyx wrapped up in a very unique package.
Top Picks
Return to Rapture

 – This mod is an incredible return to the Bioshock world of Rapture. It has multiple parts and an intriguing story that fits right in with Half Life: Alyx while providing an awesome nostalgia trip for Bioshock fans.

Goldeneye Alyx 007

 – This mod is a complete recreation of the first level of Goldeneye, and it's just incredible to play through, complete with amazing music and some intriguing combat scenarios.

Gunman Contracts- Chapter 1- The Extraction

 – This mod is so good it should be its own game. It's a short but fun action romp that feels completely unique from Half Life: Alyx despite being a mod. 
FAQ
Question: Which is the Best Headset to Play Half Life: Alyx on?
Answer: The Valve Index actually comes with Half Life: Alyx free, so that should be a good hint as to which headset this one was made for. I've found it to play pretty well on just about any headset as long as your PC can handle it.
Question: Is Half Life: Alyx a Sequel to Half Life 2?
Answer: No, Half Life: Alyx is actually a prequel to the original Half Life, although it does expand upon story beats that play out through the series.
Question: Does Half Life: Alyx Have DLC?
Answer: There is no official DLC yet, but the mods more than makeup for it, offering you tons of different experiences of varying quality.
Conclusion
Half Life: Alyx just spoils us by already being the most impressive VR game to date and then unleashing the mods of the Steam Workshop to boot. There are so many awesome mods to explore here, so I hope you can find a few that grab your attention; and if not, more mods are made every day for the game, and it is likely to have a modding community for years to come. 
Continue reading: 
The Best Blade and Sorcery Mods for U10