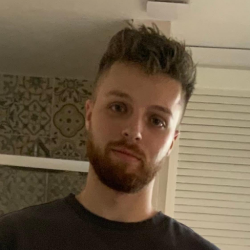 Latest posts by Linden Garcia
(see all)
Introduction
Undoubtedly, some of the best VR experiences have actually been ports or mods of other games: No Mans Sky VR was an incredible addition to the base game, and Minecraft VR added a multitude of special qualities to an already unique title.
But it's in the standalone VR titles we see the potential of the platform flourish — in games that have been carefully built from the ground up to maximize the best parts of the medium and showcase the brilliance of virtual reality to the world.
We might be a way off the large library of AAA titles we'd hoped for, but there's a huge wealth of killer apps that showcase VR's staying power. In this guide, we'll explore the best of them.
Bottom Line Up Front
In this article, I've provided you with what are, in my opinion, the 10 best standalone experiences you can have in VR. I've included a wide plethora of genres including shooters, rhythm games, and those totally unique from any genre.
You'll also notice the games cater to a range of player experience levels — from being appropriate for beginners to experts only. In light of this, here are my two top games for both newbies and VR veterans:
For the veterans — BONEWORKS: In reality, most experienced VR players have already played Half-Life: Alyx — but not as many will have tried BONEWORKS. And that's a shame because, in many ways, it goes even further than HLA did to embrace the core concepts of VR. Do yourself a favour and check this one out if you have your VR legs.
For the newbies — Pistol Whip: It's a difficult feat to provide the maximally exhilarating thrills VR can muster without making beginners feel sick, but for those looking for something else other than Beat Saber to get stuck into, Pistol Whip is the clear winner!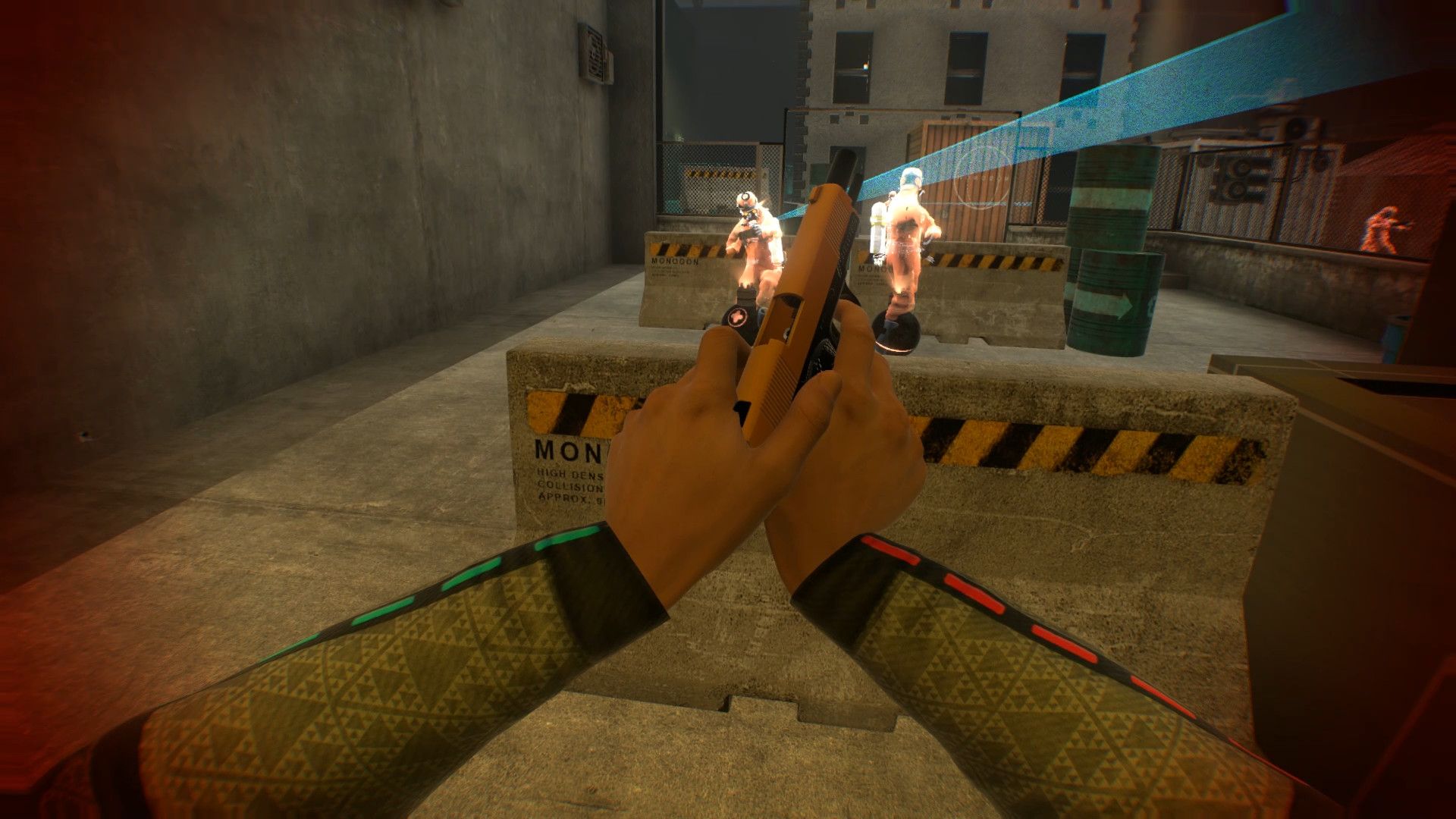 My Top Picks at a Glance
1. BONEWORKS: By far the most ambitious indie VR title to date — so much so that you'd originally mistake it for a AAA release!
2. Beat Saber: The best rhythm game ever made in my books — a must-own VR exclusive.
3. Half-Life: Alyx: VR's ultimate AAA release. A true milestone in interactive entertainment, and the most awe-inspiring VR experience available.
4. Pistol Whip: A beginner-friendly VR shooter — not something you hear every day, is it?
5. Virtual Virtual Reality: A thoroughly strange, brilliantly weird journey through an odd virtual world. Subversively clever, always hilarious.
6. Pavlov VR: This is VR's answer to the FPS fan: everything you love about classic, multiplayer shooting, adapted and evolved to suit the new technology.
7. Super Hot VR: A wholly new, stand-alone campaign based around the series' super fun bullet-time gameplay mechanics. As you can imagine, the premise works brilliantly in VR.
8. VR Chat: Channelling the simple brilliance of old-school social-based gaming, VR Chat broadens the appeal by bringing the concept into the future.
9. I expect you to die: An easy to understand, easy to pick up and play puzzler in a James Bond-sec setting.
10. Budget Cuts: One of the only stealth games on the platform — and assuredly the best.
Criteria
Here are the criteria I used for deciding what should and should not be included in this list:
No multi-platform releases: By virtue of the title, all games on this list must only be available on the VR platform. That means no VR conversion games and no modded titles. This way, I was able to drill deep into the games which exploit the benefits of the platform to the greatest effect.
No mobile games: While the plethora of cheap Chinese smartphone enclosures and roller coaster ride apps do help to convey the basics of VR, this list will only feature games that use dedicated VR HMDs (head-mounted displays).
Stress Level Zero | 2019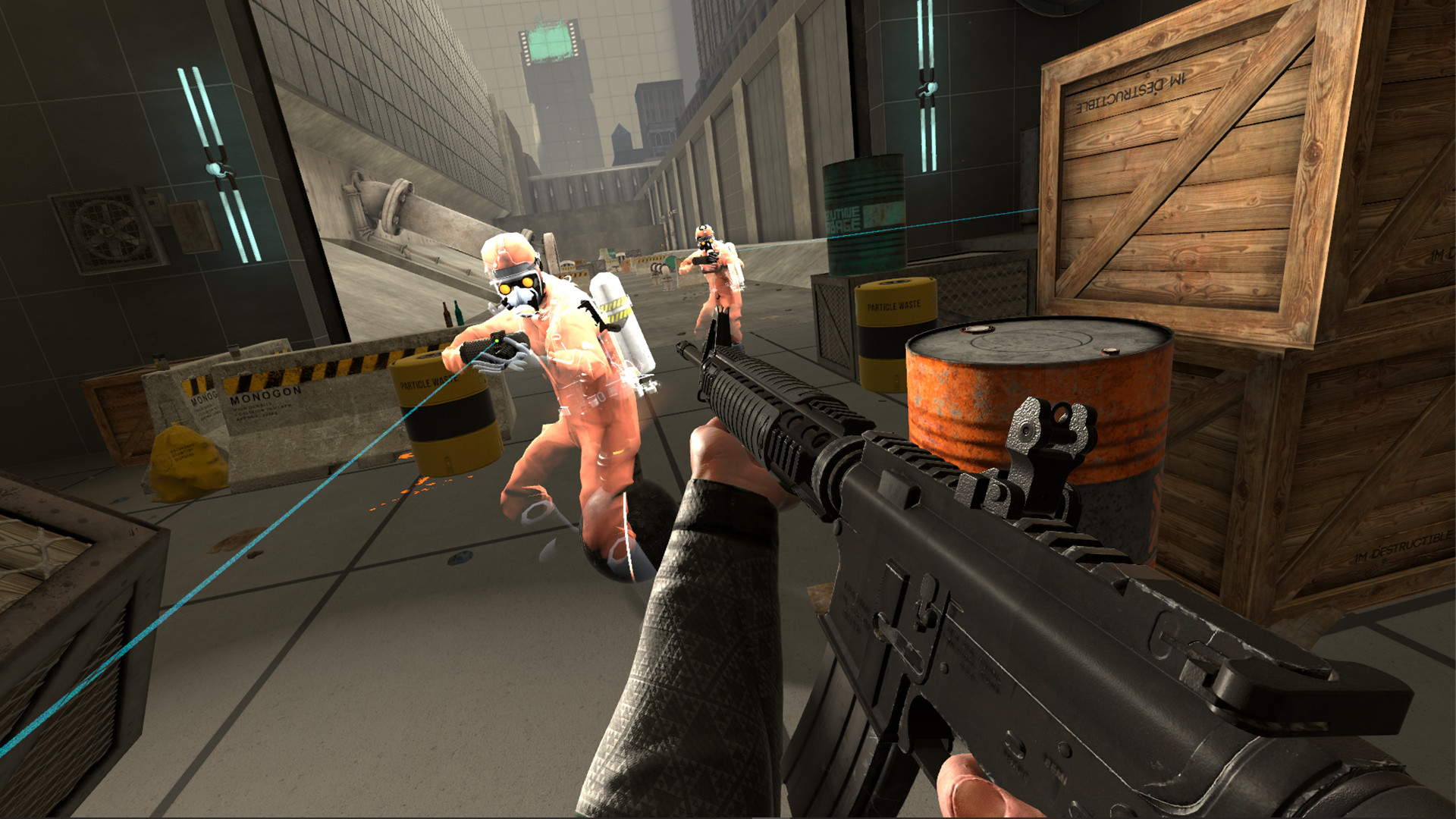 BONEWORKS is a fantastic example of the ingenuity and uniqueness of VR. It was the first game, to my mind, to give any semblance of a AAA VR experience. Featuring realistic gunplay, unparalleled physics, and a subtle yet suitably intriguing story to boot, BONEWORKS was the game that showed the world what the platform was capable of.
One of the aspects that wowed me the most was how the game simulated the effects of gravity. With a little role play from the player, objects truly behaved as they would in real life: a sledgehammer felt heavy and powerful, while a dagger could be flailed around quickly and nimbly. The developers went above and beyond to immerse the player in the world, and they utilised every trick VR had to do so (as well as creating their own tricks).
Beat Games | 2018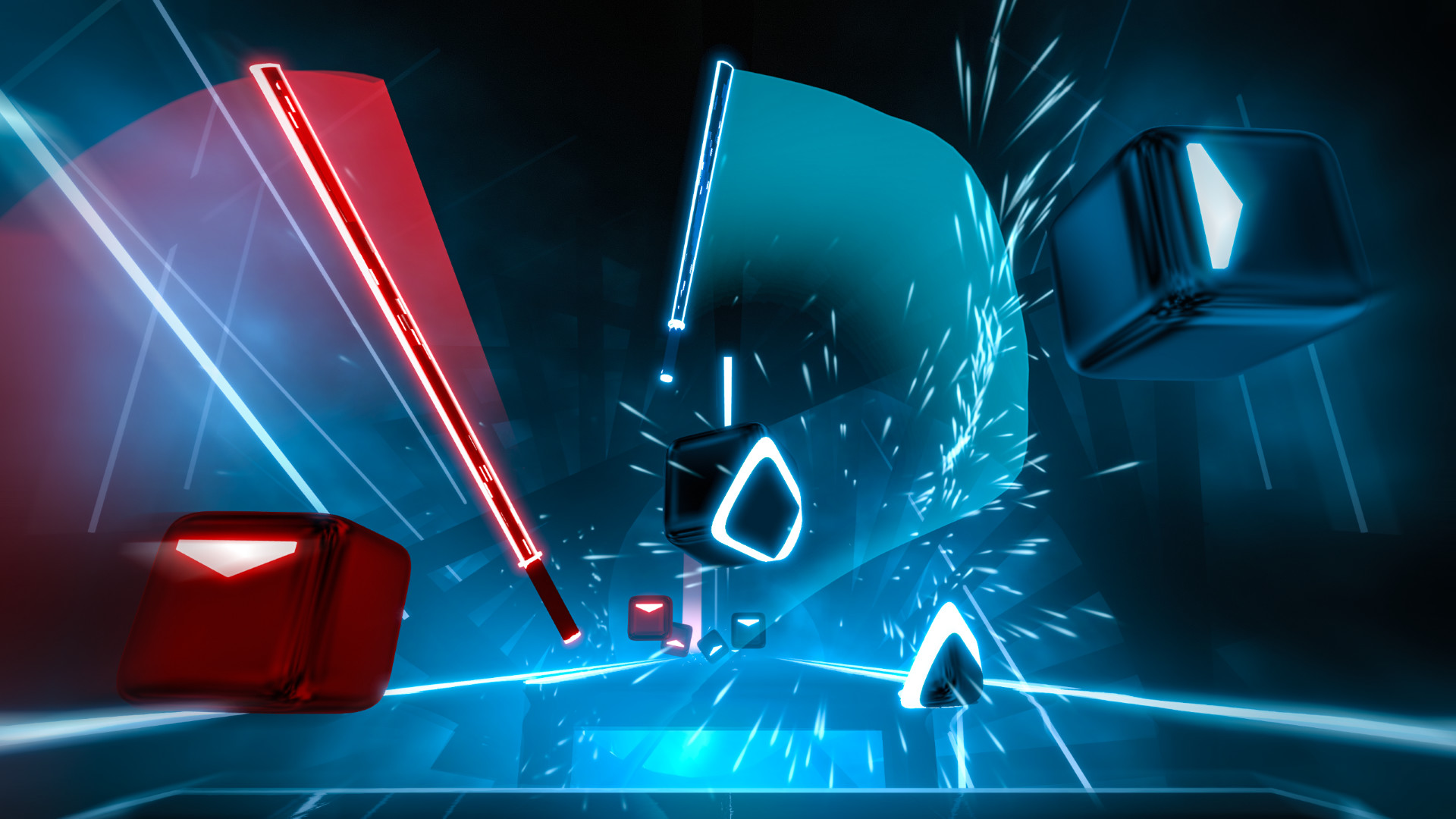 It's easy to pass off Beat Saber as flogging the dead horse of the age-old rhythm game genre, but make no mistake — this isn't merely a Guitar Hero clone. There's nothing else on the market quite as good as Beat Saber at doing what it does, and at this point, I think it's safe to say that it's the quintessential rhythm game.
It's a cathartic swing-fest through neon vistas and pulsating, dream-like dungeons, and nothing exemplifies the tactile thrill of full motion controls like this game. Easy to learn but difficult to master; perfect for beginners and the ultimate proving ground for light-sabre samurais to showcase their skills.
It goes without saying that Beat Saber should be a staple in any HMD owner's library.
Valve | 2020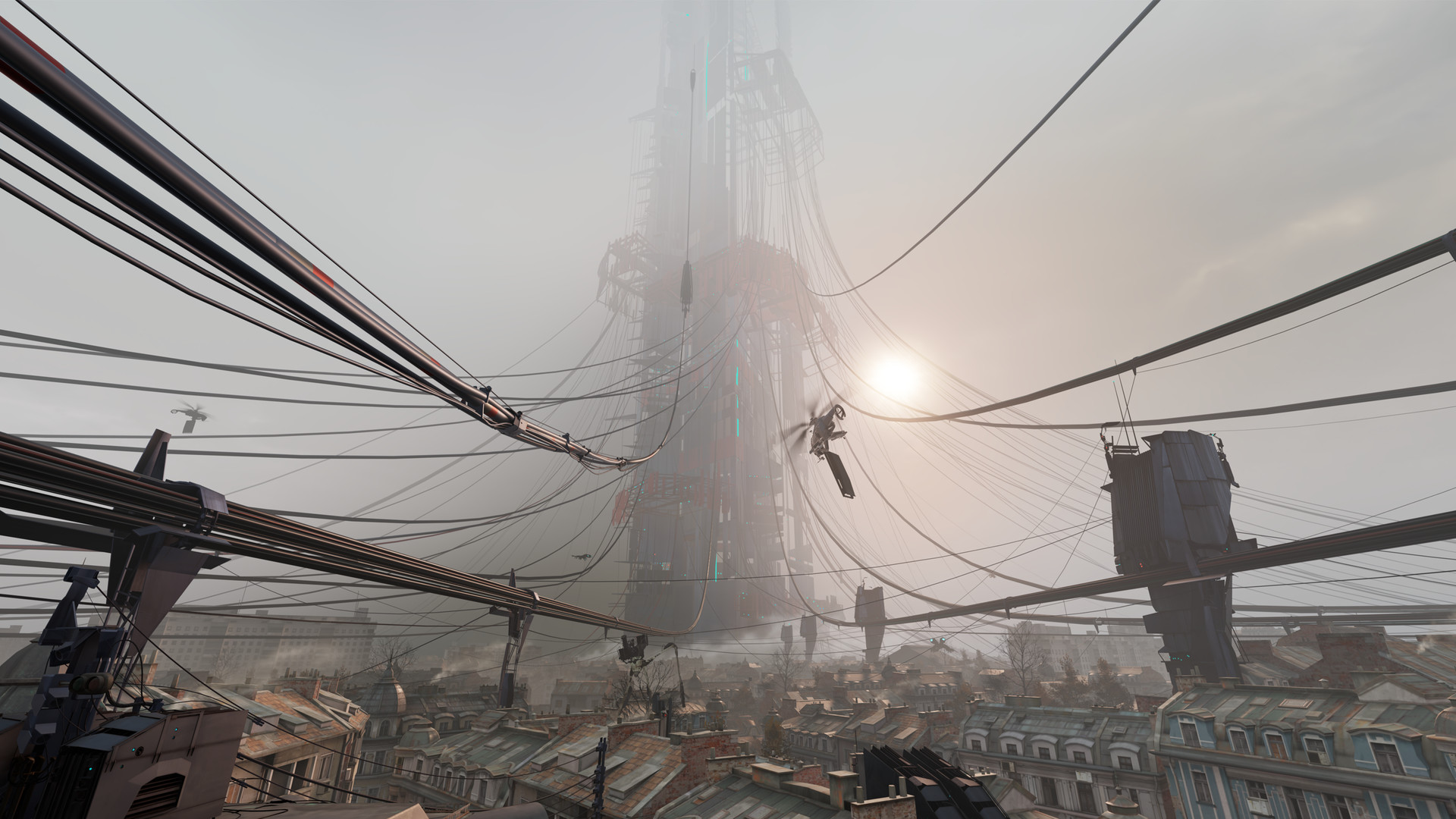 There's nothing like Half-Life: Alyx, and there may not be for some time. Truth be told, this is the closest we've gotten thus far to the AAA experiences we've been longing for on the VR platform.
Like its predecessors, the game is a masterclass in game design, featuring incredibly impressive visuals, unprecedentedly detailed environments, and the most smooth, kink-free mechanics we've had the pleasure of using. Gabe Newell has always maintained that Half-Life games are used to push to industry forward, and we couldn't have asked for a better poster boy for the magic of VR than this title.
Accessible for beginners and experts alike, this is a game for anyone, and your library will be sorely lacking without it!
Cloudhead Games | 2019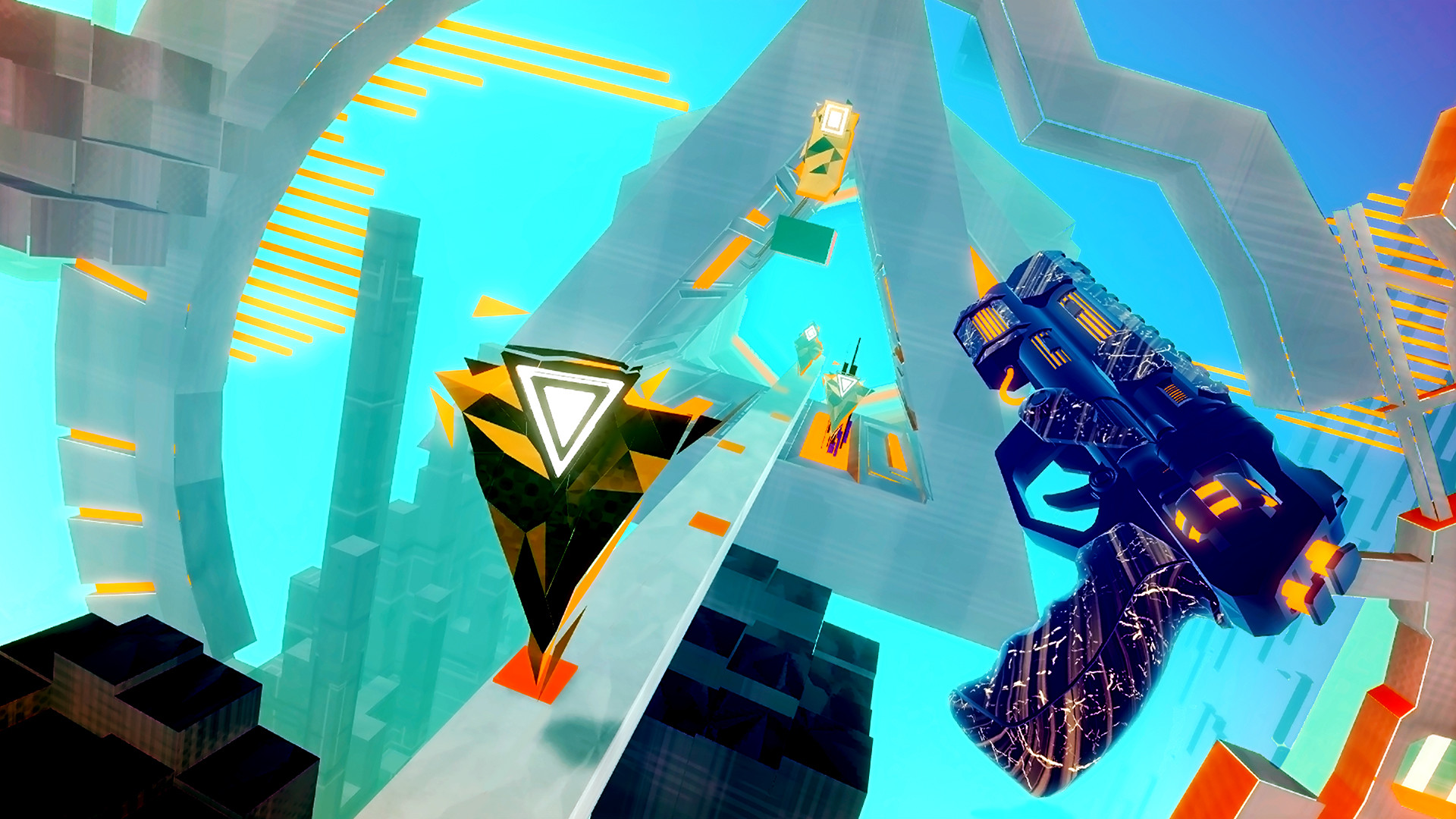 First-person shooters can be a lot to handle for new gamers — let alone new VR users. BONEWORKS and Pavlov represent some of the best fun you can have on the platform in that regard, but unless you have your VR legs, these games can make you feel nauseous fast.
Enter Pistol Whip: a rail shooter that enables you to focus on the action without having to think about keeping your balance. With its neon cyberpunk setting and fast action, rhythmic shooter sequences, the game essentialises the core joy of the FPS and the rail shooter while simultaneously making it accessible for players of all experience levels.
It's the only game of its type I can think of that's totally suitable for beginners in this way, and it's a superbly fun shooter in its own right with a great story. It also makes you realise how much of a powerful asset colour is in realising an impressive VR experience. The game is a sensory overload — but in the best way.
Tender Claws | 2017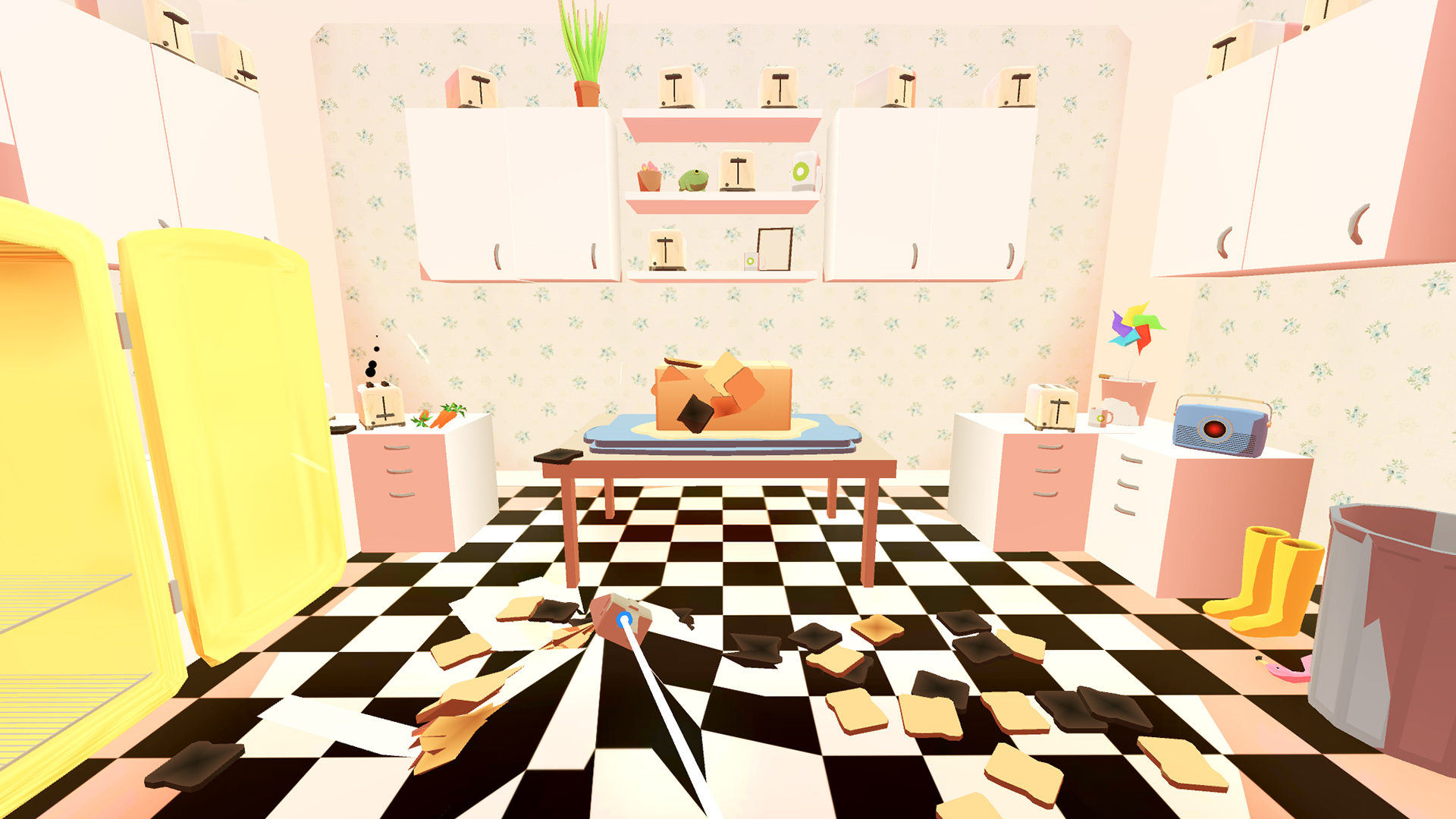 Virtual Virtual Reality hits upon the wonderful weirdness of VR more so than any other title I've played. It simultaneously echos the black comedy of games like Portal and the Stanley Parable whilst conveying its own novel style.
To delve too much into the overall concepts and the story would spoil the game — this is one you'll want to go into pretty much blind. The main mechanics revolve around putting on several different VR headsets at once, each time immersing yourself deeper into a layered, disorientating world.
Virtual Virtual Reality does its best to shock and confuse you, and the way it uses the medium to accomplish its strange campaign will have you grinning the whole way through. Don't skip on this one!
Vankrupt Games | 2017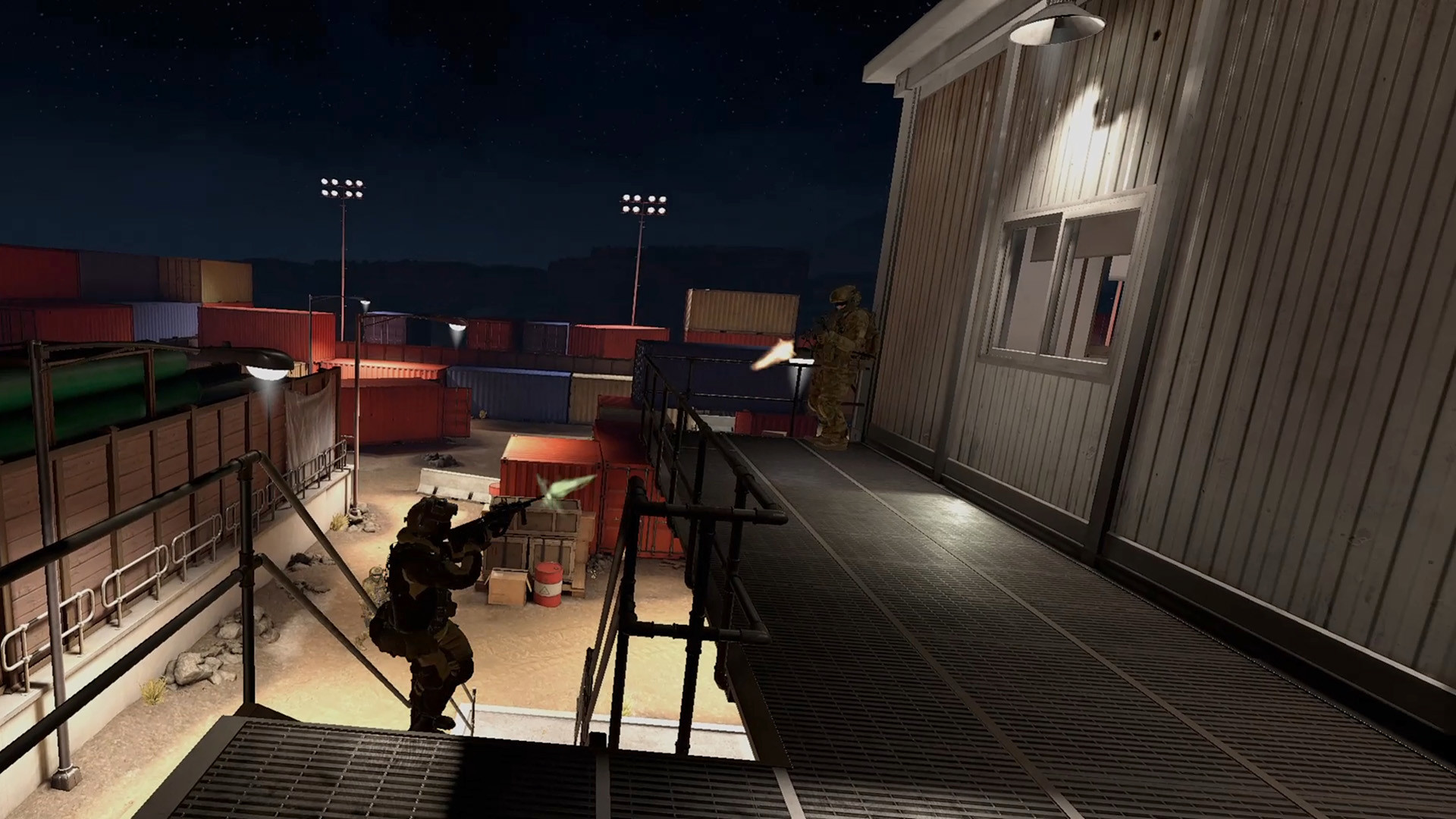 Pavlov is easily the best VR FPS experience on the market. It has everything: hyperrealistic weapon models with every mechanism actualised, robust servers with a ton of unique game modes, and a huge, ever-growing player base.
Any FPS fan will feel right at home, but at the same time, there's something totally fresh about these sorts of online arenas when you play them in VR. With every player's movements mapped realistically onto their characters, you get a much greater sense that you're actually playing with other people — there's an uncanny authenticity to the combat, and it prompts either hilarious or terrifying reactions from the player.
Some of the best moments I've ever had in VR have been playing the zombies game mode with friends in Pavlov; community-based gaming is all the more exciting in VR, and this game epitomises that.
SUPERHOT Team | 2016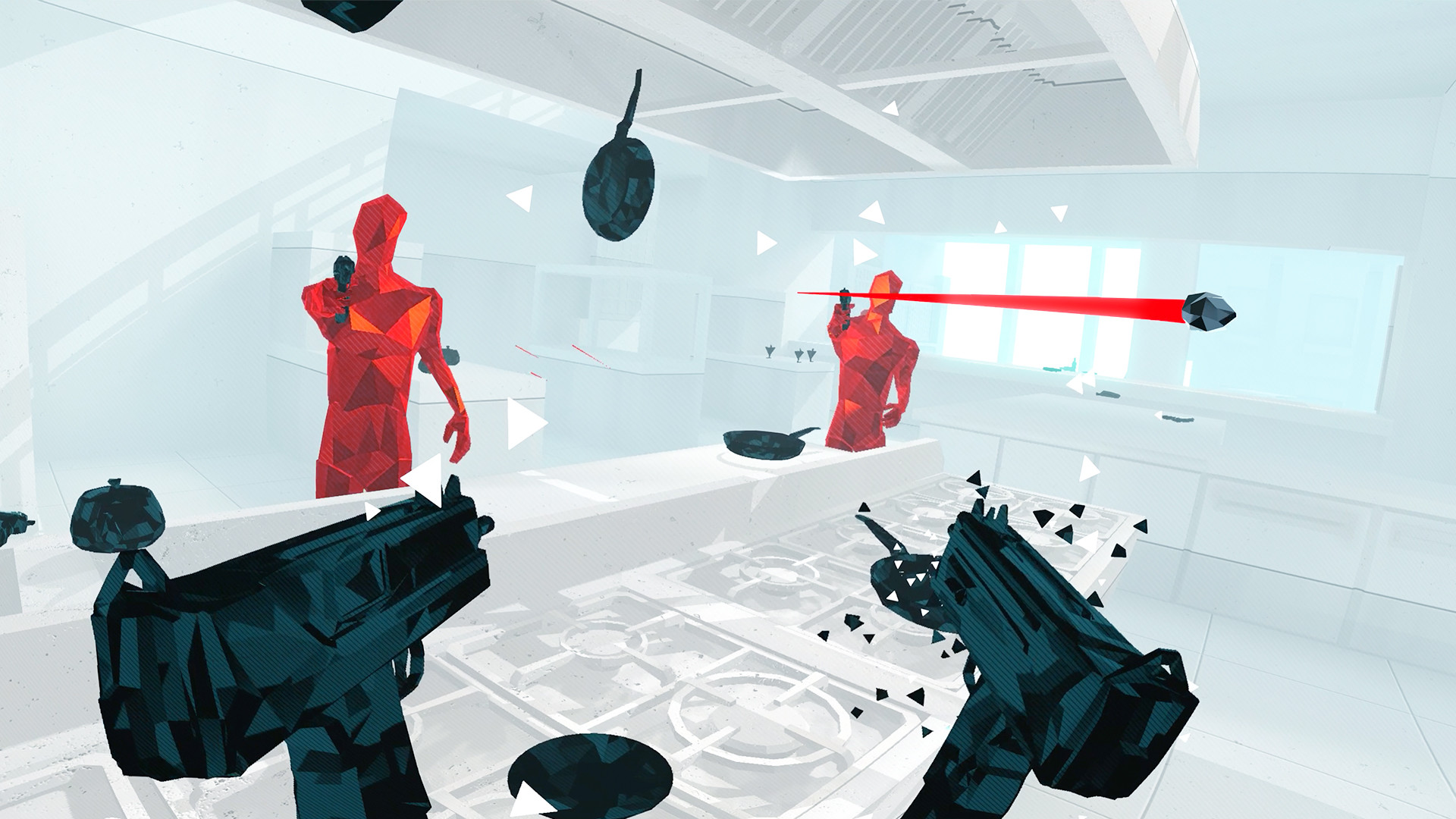 Despite its namesake, Super Hot VR is not simply a port of the original game — it's a completely new version built from the ground up.
Weapons have been changed and new additions added to the arsenal, and each level has been optimised to deliver the series' trademark bullet-time mechanics merged with the freedom of VR.
Given that the story takes place inside of a simulation, the series is right at home on the VR platform. Its already surreal tone and trippy visuals are amplified to a thrilling degree, and as such, you'll find yourself sucked in for hours on end.
The game is a great example (and one of the only examples, in fact) of how to adapt a flat-screen game to the VR market. I hope we see more series take the same approach.
VR Chat | 2017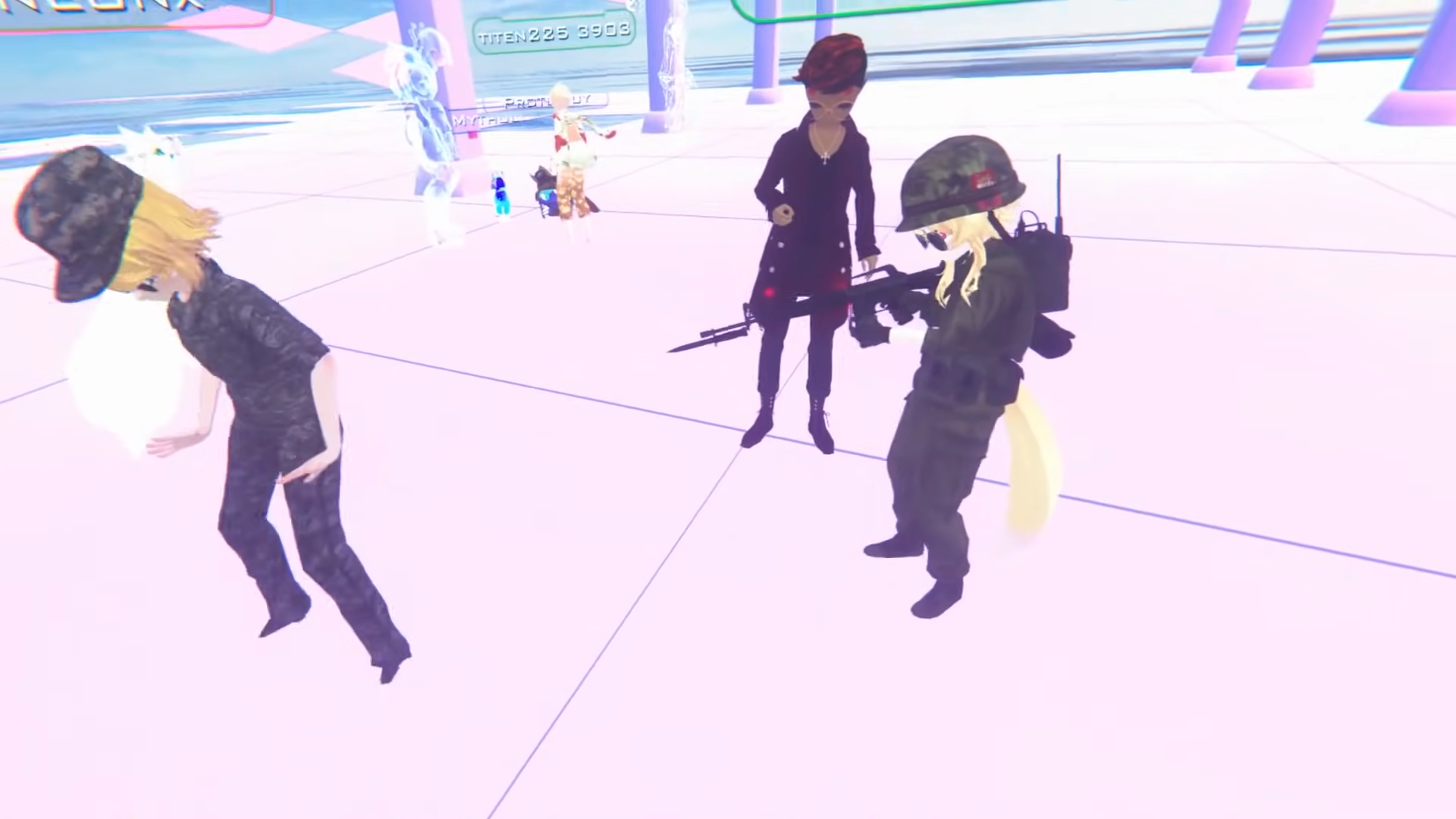 VR Chat is a weird game. There's an uncanny quality to interacting with other people in this overtly unrealistic virtual space; you can be anyone (and anything), but despite its Ready Player One-style assertions, it's generally a cheerful place.
Anyone familiar with the concept will have seen some of the wholesome encounters which have been preserved on YouTube — from the old ladies telling stories to polyglots wowing everyone with their incredible foreign language skills.
There's loads of stuff to do a ton of people to meet, and most importantly, the game does what so many before it have tried to do and failed — it created the living, breathing, virtual social space we've been wanting since Habo Hotel or PlayStation HOME.
Schell Games | 2017
This game is a stand-out VR puzzle game for sure, and with it being a seated affair, it's an excellent choice for beginners still getting acquainted with the medium.
As you've most likely gathered from the title if you know anything about James Bond, the game puts you in the shoes of a spy on a mission to foil the plot of an evil villain across seven distinct levels. While that doesn't sound like a lot, I think the game is the perfect length, with each level being superbly detailed and wholly unique in its own right.
Striking the right difficulty balance with a puzzle game is always of utmost importance, but this title nails that aspect with its hands-on, difficult but fair assortment of spy-themed brain teasers. I love the setting and the graphics, too: I can't think of anything else which presents the same 1960s setting with such an appealing, cartoonish flair.
Neat Corporation | 2018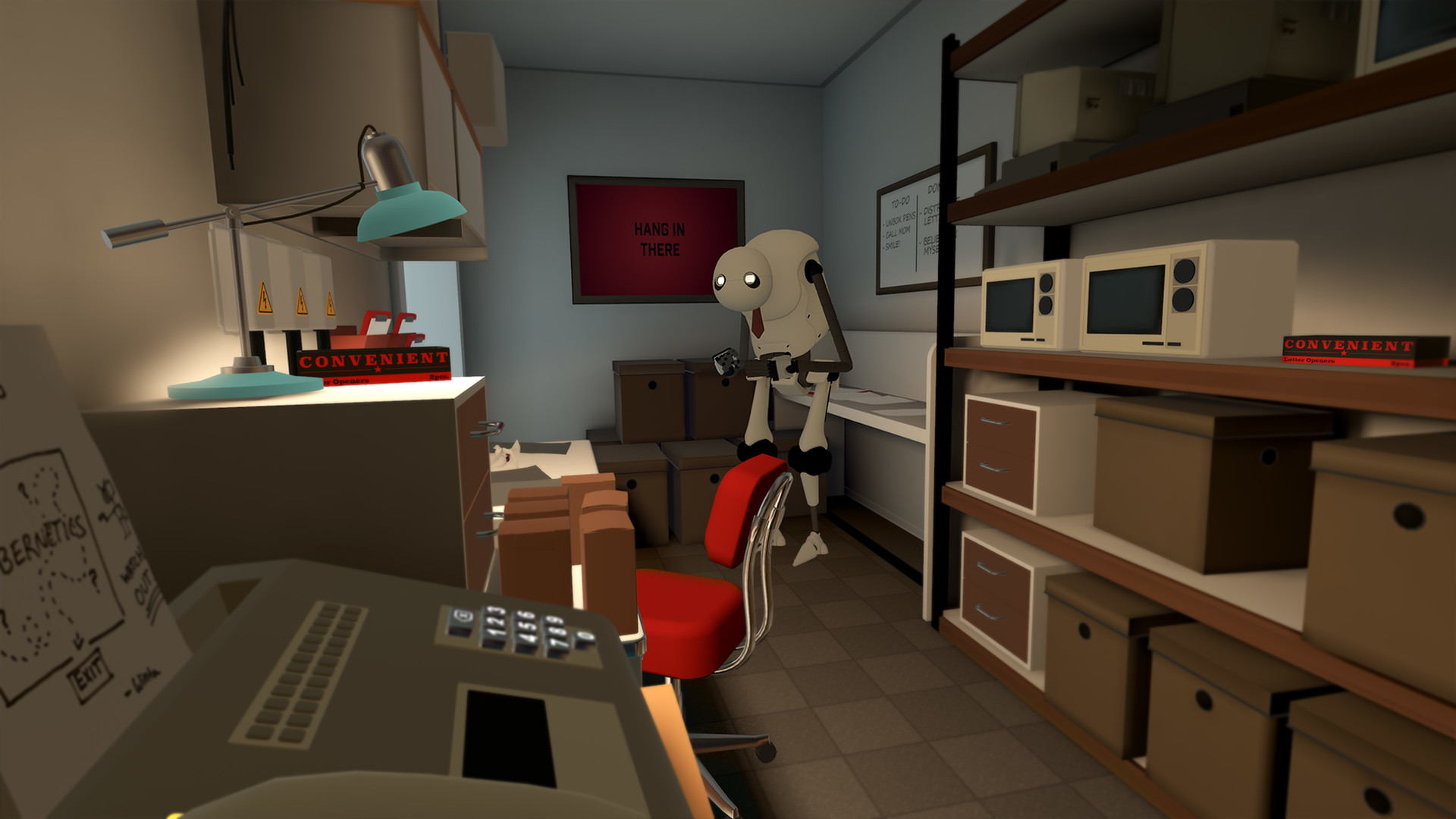 Budget Cuts was one of the first VR titles I played, and it stuck with me ever since. The stealth genre is sorely lacking on the VR platform, and this game is evidence is all you need for how much of a travesty that is!
Despite spending your time in a bland, grey office complex, Budget Cuts is anything but boring. It's your job to escape this dreadful place as malevolent robots seek you out, and you'll use clever portal mechanics to do it.
I love how Budget Cuts plays with perspective to push the player to try instinctive feats of stealth, and the tension in doing so is all the more real given the increased immersion of creeping around with a VR headset on. It's a tense, funny, and exciting romp through a wacky setting, and once you start, you won't want to take your HMD off.
FAQ
Question: I Have an Oculus Quest 2. Can I Play all of These Titles?
Answer: The answer to this question is both yes and no. Out of the box, you're only able to play games that are featured on the Oculus Store. The majority of these games are on there as well as Steam but some are not. However, Oculus's Link Cable will enable you to tether your device to your PC. In this instance, you're able to play any PC VR game you want. It's one of the best features of the Quest 2.
Question: Are There Some Titles Whereby a Certain Headset Would be Better Than Another?
Answer: A common question newcomers have is whether or not the specific game they want to play is better when played with a certain brand of HMD. Thankfully, the standard of the top-end headsets is very high no matter which sub-platform you choose. On the Steam page for a given game, you'll notice the compatible headset brands on the right-hand side.
These include Index, Windows Mixed Reality, Vive, and Oculus; as long as your headset is of one of these categories, you'll have a great play experience no matter what game with what model. Some headsets differ in screen resolution or controller type, so decide which of these features matter to you most when you choose to buy one.
Question: I've Heard the More Realistically Violent Games can be a Little too Much to Deal With. What do People Mean by This?
Answer: Given the fact that virtual reality immerses you in a game to a greater extent than any other platform, it's natural to question your comfort level with overtly violent games. Sometimes, although fake, VR game violence can feel a little too real for people. If you think this might be the case with you, try some of the less violent games on the list first. Start with something like Budget Cuts, and work your way up to games like BONEWORKS that are more visceral in nature. 
Conclusion
My aim with this article was to showcase the very best of what VR had to offer as a stand-alone platform. With ports of AAA flat-screen titles often getting the most airtime, many of VR's best titles slip under the radar. Play everything on this list, though, and you'll surely become a VR connoisseur. Have fun!
Continue reading:
The Best VR Headset for Xbox One